Album reviews: Ty Segall – Deforming Lobes, and C Duncan – Health
Ty Segall's live album is unpredictable and invigorating – the best representation of his restless creativity to date, while C Duncan also offers a sense of the unexpected on his third record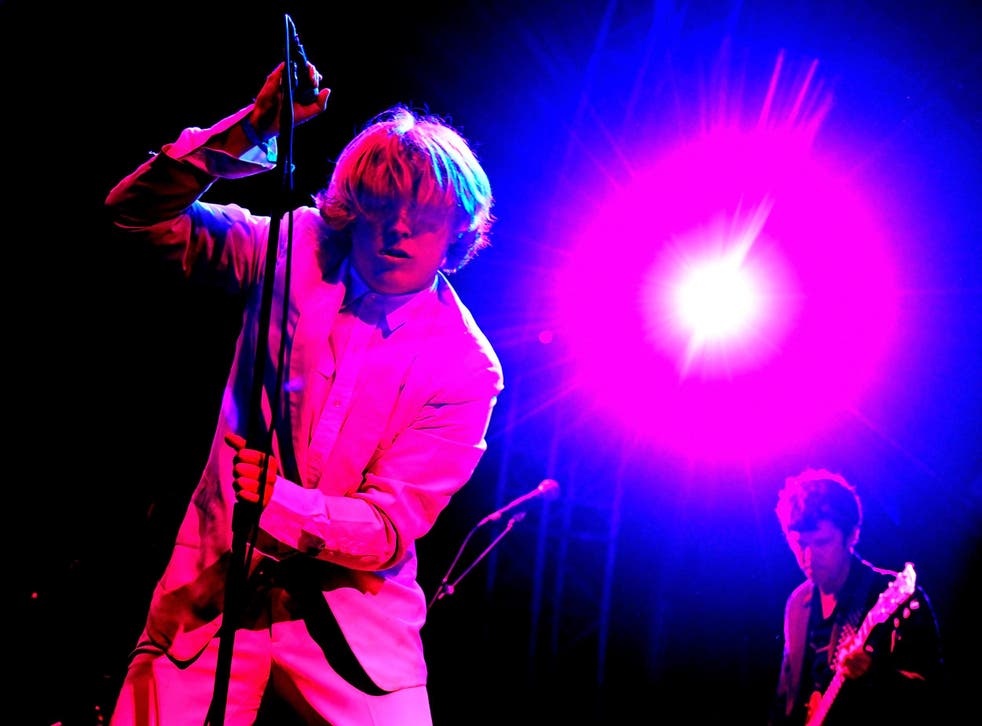 Ty Segall, Deforming Lobes
★★★★☆
Ty Segall makes a lot of records. The Californian garage rocker is barely 30 and has released about 28 albums, which explains why the word "prolific" – however reluctant he is about it – has stuck to him like glue. Deforming Lobes, a live album recorded at the Teragram Ballroom in LA and mixed by the legendary Steve Albini (Pixies, Nirvana), feels like an inhalation after one long scream.
Comprising songs from Segall's eclectic (that's putting it lightly) catalogue and performed by him and the Freedom Band (Mikal Cronin, Charles Moothart, Emmett Kelly, and Ben Boye), the album is delightfully short and sweet. It is certainly a drastic switch-up from Freedom's Goblin (2018), which had 19 tracks and ran for 75 minutes.
Opener "Warm Hands", from Segall's self-titled 2017 LP, is essentially an epic jam; he grinds out fuzzy distortion and squalling riffs for a solid nine and a half minutes with a gleeful lawlessness. "Love Fuzz", which serves as the opposing bookend at the album's close, is even wilder. This isn't a "best of" selection – the band simply chose the tracks out of which they got the biggest kick. Deforming Lobes is unpredictable and invigorating – the best representation of Segall's restless creativity to date, not to mention the most fun to listen to. Roisin O'Connor
The best albums of 2019 (so far)

Show all 67
C Duncan, Health
★★★☆☆
There was a spectral beauty to C Duncan's first two albums, which he wrote and produced from his home studio. So beautiful was Architect, in fact, that it gained the classically trained Glaswegian a Mercury Prize nomination in 2015. For his third, he has stepped from his bedroom into a studio and employed a producer (Elbow's Craig Potter).
As a result, everything is more direct: the vocals are bolder and higher in the mix, the instrumentation sharper, the lyrics more personal. He tackles themes of broken relationships, anxiety, and sexuality – most overtly in the introspective "He Came from the Sun" ("It's bittersweet how short a time/ Since I was old enough to tell the world/ Who I really am, who I really am").
In place of layered psych-pop and ethereal choral harmonies – redolent of Grizzly Bear and Fleet Foxes, respectively – are polished disco beats and some instant melodies. "Impossible" has an upbeat swing, its catchy chord progressions teamed with dotted rhythms, staccato Eighties synths and strings, and female backing vocals.
Duncan gives the Nile Rodgers funk groove of "Holiday Home" a soothing makeover with mellow vocals and flourishes of harp. "Blasé" has the languorous jazz feel that its title suggests.
There's still a sense of the unexpected here. On "Health", endlessly circling piano and dissonant harmonies break into a haunting falsetto, conjuring an anxious vibe, while "Reverie" is a complex dream-like composition.
It's this broad palette that makes this sophisticated and musically accomplished artist so interesting. Elisa Bray
Register for free to continue reading
Registration is a free and easy way to support our truly independent journalism
By registering, you will also enjoy limited access to Premium articles, exclusive newsletters, commenting, and virtual events with our leading journalists
Already have an account? sign in
Register for free to continue reading
Registration is a free and easy way to support our truly independent journalism
By registering, you will also enjoy limited access to Premium articles, exclusive newsletters, commenting, and virtual events with our leading journalists
Already have an account? sign in
Join our new commenting forum
Join thought-provoking conversations, follow other Independent readers and see their replies