Taylor Swift, 'ME!' review: Pop song with Brendon Urie signals a bright new era
Swift once again proves her mastery of the infectious pop hook in one of the most drastic reinventions of her career to date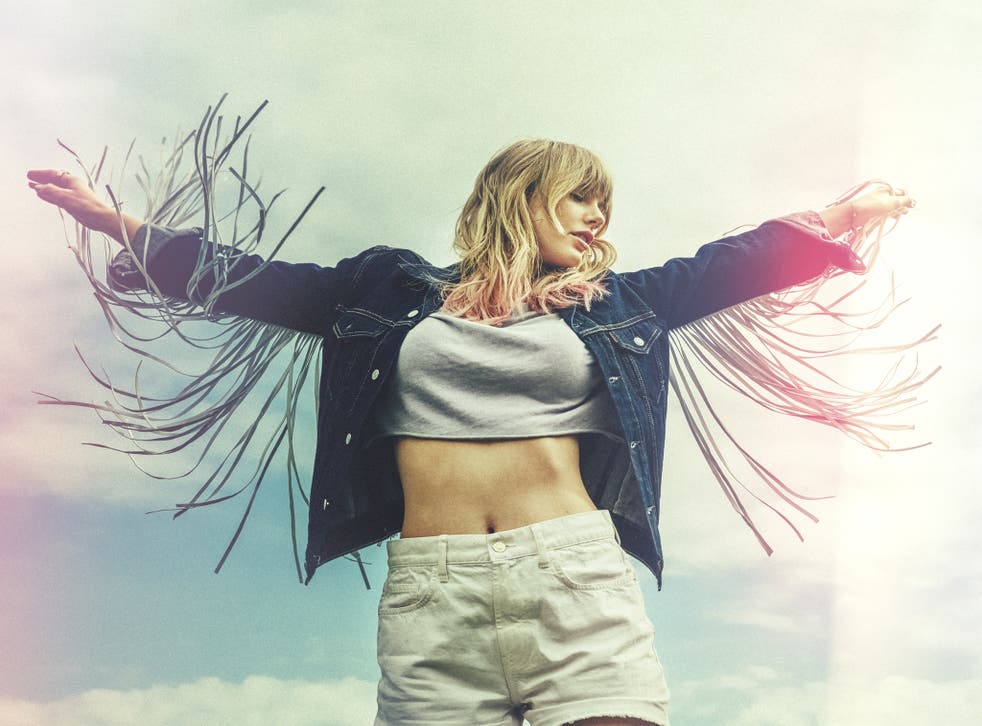 Few artists have as much fun with the build-up to new music as Taylor Swift. At a time when surprise albums are the norm and singles are released haphazardly across the week with little warning, Swift tends to prefer a more slow-burn approach. So, after weeks if not months of teasing, her song "ME!" is released.
Featuring Panic! At the Disco frontman Brendon Urie, it's a drastic switch-up from what fans know as her Reputation era, which was fuelled by a red and gold colour scheme and a running theme of revenge where Swift was happy to play the villain (as long as she could do it her way). "ME!" is closer to Reputation's predecessor, 1989, in that it adopts a trilling, light-of-heart attitude that asks the listener not to take things so seriously. It has a song structure and delivery that recalls her hit "Blank Space", with a gently self-mocking approach ("I know that I went psycho on the phone/ I never leave well enough alone") and plenty of knowing winks to her detractors.
The best albums of 2019 (so far)

Show all 67
The collaboration with Urie is perfect for this. Panic! At the Disco's 2018 album Pray for the Wicked had a similar brassy pop sound and Urie shares Swift's childlike sense of fun, as illustrated in the opening scene where the pair have an argument in French at their home. Their voices mesh well together, with the call-and-response structure of the song presented like two lovers working out their differences as they go along.
Lyrically, it's far from the best Swift has offered, but what it lacks in bon mots, it makes up for with infectious pop hooks. Besides, lyrics are less important for this type of track, whose Sesame Street-like qualities are reminiscent of the bizarre interpolation of "I'm Too Sexy" on "Look What You Made Me Do". It's more of a conversation starter than anything else: come for the simple, escapist pop she loved as a teenager; stick around to find clues about her seventh album. The 29-year-old is goofy in person, despite her graceful appearance, and she's not afraid to be silly.
"When I hear 'I Write Sins Not Tragedies' by Panic! At The Disco, I'm transported back to being 16 and driving down the streets of Hendersonville, Tennessee, with my best friend Abigail, euphorically screaming the lyrics," she wrote in Elle magazine. Her new sound appears to signal a time – at least one she intends on practising – of positivity and acceptance. The world is a dark enough place, she seems to say, without another album despairing at the state of it. She'd rather let the light in, instead.
Join our new commenting forum
Join thought-provoking conversations, follow other Independent readers and see their replies