We Are Scientists review, Shepherd's Bush Empire, London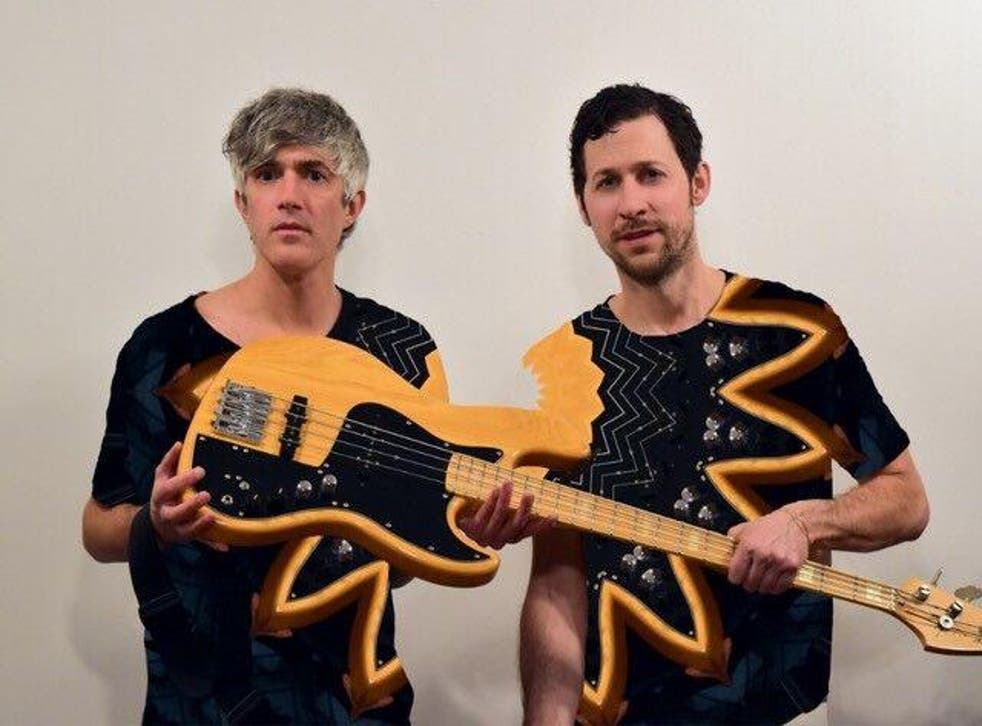 Shepherds Bush Empire provides the the perfect back drop tonight for a highly polished band. We Are Scientists return to our shores in flamboyant fashion, with their critically acclaimed sixth record Megaplex.
Support act The Pale White bring their filthy, QOTSA-esque stoner rock to the fore. Thumping single "Reaction" climaxes explosively with a soaring guitar solo, while the opening lyric of single" 'Loveless" bursts with rock n roll imagery in the words" "I believe in a white stretch limousine, with you in the back and it drives me up the wall" fused with a thundering drum beat. Their whole set cultivates a real energy nicely for We Are Scientists to follow.
The duo grace the stage with sheer insouciance, as lead singer Keith Murray cheekily quips "Hey gang, we are the We Are Scientists band". Opening with 'Your Light Has Changed' from their new record, their raucous energy from the get go is irresistible.
A string of signature tunes from 2008 hit album Brain Thrust Mastery including "After Hours" sound fantastically fresh a decade on, having the punters in hysterics and inspiring the lead singer to dive into the crowd, riding a sea of devoted arms In brilliant style.
The hooky pop melody of new single "One In, One Out" is definitely a highlight, but "Nobody Move, Nobody Get Hurt" steals the show, sending the masses barmy as they bellow "'My body is your body, I won't tell anybody" back at a band truly in their element.
Join our new commenting forum
Join thought-provoking conversations, follow other Independent readers and see their replies