Album reviews: Weyes Blood – Titanic Rising, and Circa Waves – What's It Like Over There?
Weyes Blood (Natalie Mering) accompanies her instrumental idiosyncrasies with strong, luscious melodies and unfussy lyrics on her fourth album, while Circa Waves capture youthful disillusionment on their slick pop-rock record 
Alexandra Pollard
,
Roisin O'Connor
Thursday 04 April 2019 12:41 Comments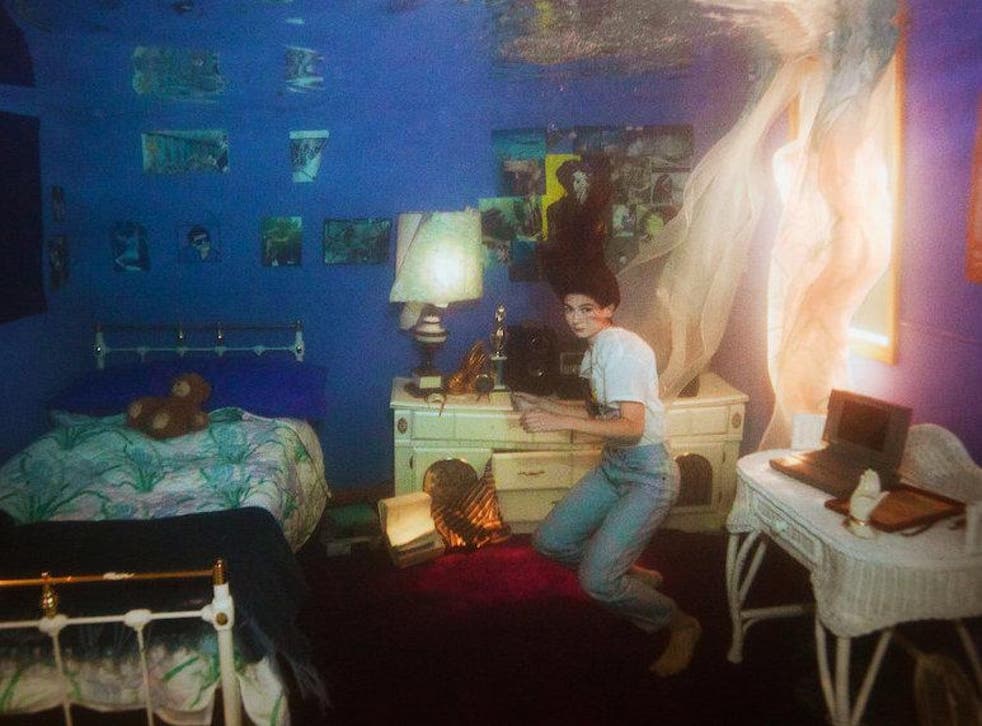 Weyes Blood, Titanic Rising
★★★★★
If you want to know how hard it is to categorise Titanic Rising – the enthralling fourth album from Weyes Blood – look no further than the American musician's own attempt to do so. It is, she says, "The Kinks meet the Second World War, or Bob Seger meets Enya."
Neither of those is a particularly accurate description, but they do at least fit the album's refusal to loiter in any one genre. Slide guitars give way to violas, which usher in eerie synths. Organs crop up throughout, evoking both Renaissance music and a fairground attraction. The fragmented strings in "Movies", a song about the falsities of Hollywood romance, recall the chaotic minimalism of Arthur Russell.
The best albums of 2019 (so far)

Show all 67
But the album is far more accessible than any of this might suggest. The artist, whose real name is Natalie Mering, accompanies her instrumental idiosyncrasies with strong, luscious melodies and unfussy lyrics. "No one's ever gonna give you a trophy for all the pain and the things you've been through," she sings on "Mirror Forever". "No one knows but you."
And then there's that voice – at once warm and haunting, controlled and untethered. It's no wonder she's lent it to the likes of Perfume Genius, Drugdealer and Ariel Pink: it adds a touch of profundity to everything it meets.
Titanic Rising isn't Bob Seger meets Enya. It's better. Alexandra Pollard
Circa Waves, What's It Like Over There?
★★★★☆
Circa Waves are nothing if not versatile. From the summery indie-rock of their 2015 debut Young Chasers to the darker, thunderous nature of 2017's Different Creatures, this is a band unafraid to switch up their sound if it helps them reach a bigger audience.
They continue this sentiment on their third album, What's It Like Over There?. Producer Alan Moulder (Foals, The Killers) returns after working with the band – whose members are split between London and Liverpool – on Different Creatures. This time he helps fuse their earlier classic-rock influences with an anthemic pop sound – the result is something slicker and catchier than anything they've done before.
They sound cocky on "Times Won't Change Me", which opens on a jaunty piano hook then drops a couple of octaves to drive the rhythm. It reminds me – perhaps oddly – of "Laura" by the Scissor Sisters. "Movies" is romantic and youthful, bursting with the same kind of vim as a Nineties high school film. The album is snappy at 10 tracks, so a more slow-building number like "The Way We Say Goodbye" has a positive effect on its dynamic, rather than making it to sag halfway through.
Closer "Saviour" is a standout with its nods to Led Zeppelin via dirty, grinding riffs and frontman Kieran Shudall's menacing delivery. It's also one of the few explicitly political tracks on the record, as he sings: "Line us up and put us in a hole/ As long as you get where you need to go/ See the rich get rich, the poor get f***ed and sold." For the most part, Circa Waves prefer to channel youthful disillusionment with an aggressive guitar line (bound to open up one or two moshpits) than any grand lyrical statement. They're not trying to set the world to rights so much as offer fans an outlet for escapism. It's refreshing. Roisin O'Connor
Register for free to continue reading
Registration is a free and easy way to support our truly independent journalism
By registering, you will also enjoy limited access to Premium articles, exclusive newsletters, commenting, and virtual events with our leading journalists
Already have an account? sign in
Join our new commenting forum
Join thought-provoking conversations, follow other Independent readers and see their replies