XXXTentacion album review, SKIN: Troubled artist's posthumous record alternates between rage and despondence
'SKINS' is another fiery blast of catharsis, a largely metaphor-free space where depression isn't hinted at poetically but invited to throw down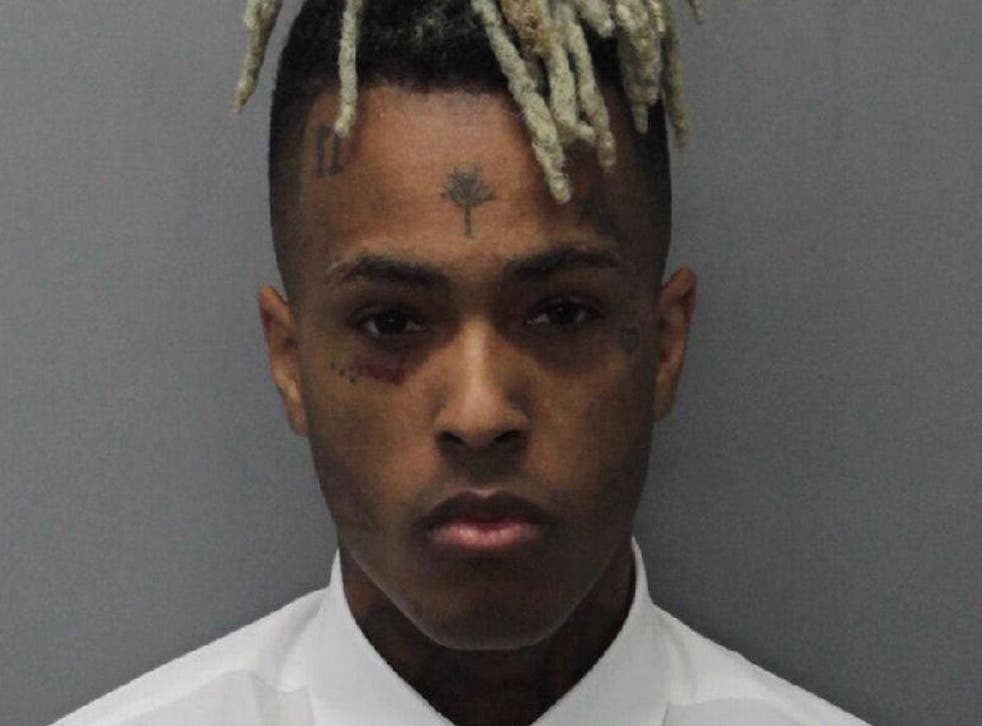 The posthumous release is an uncomfortable concept. Had the artist known of their impending death, it surely would have altered the music they were working on; it can feel strange to hear them singing from beyond the grave as if nothing has happened.
In the case of XXXTentacion, though, who was shot dead at point-blank range outside a motorcycle dealership in June, a posthumous album is kind of fitting. This was a rapper consumed by thoughts of death, one who blew out his birthday candles when he turned 13, wishing that he'd be dead by 18.
With a runtime just shy of 20 minutes, SKINS is X's shortest album, but was designed that way. "The songs and the ideas and the vision of it all was done or very close to being done" before his death, John Cunningham, the rapper's close friend who executive produced SKINS, told the website Genius.
As with his previous two albums, 17 and ?, SKINS opens with a spoken word address to the listener. "You've come here in search of release, huh?" a voice says. "...Wanting to disappear to a place you could feel outside of your skin? Well, you've found one: a place within my mind." It's an accurate assessment, and there's no denying X's music has served as refuge for millions. The appalling acts of domestic violence he is alleged to have committed during his short life stymied coverage of his death. But this was really the departure of a giant, a Billboard chart topper whose most recent album was streamed more times on Spotify this year than Ed Sheeran's and Dua Lipa's.
SKINS is another fiery blast of catharsis, a largely metaphor-free space where depression isn't hinted at poetically but invited to throw down. X alternates between rage and despondency, screaming like an over-revved engine one minute and then singing softly in defeat the next. The darkly titled "Train Food" centres on a panicked suicide, the narrator realising the finality of what they've done too late, while "Guardian Angel" sees X equate love with pain, his ability to express this being the only silver lining. "And the love in my heart is a cancer," he says, "And I spread it through the wall as an answer."
The one feature on the record comes from Kanye West, a suitable collaboration as these are both men who don't so much wear their hearts on their sleeves as carry them around in their fists, dripping blood. Kanye takes over "One Minute" with an extended verse, but is not in the zone creatively, throwing out contrived couplets like "Cos coffins is laid under a tombstone / Cos even when you die, they still throwing rocks at your grave."
X's exploration of depression reaches a grim conclusion that artists rarely dare to explore: there can be comfort in pain. He sings about "loving the pain" and being "content with all my misery", taking solace in the fact that from rock bottom the only way is up.
Albums of the year 2018

Show all 40
In his meteoric but short career, XXXTentaction conveyed his emotions with such rawness that it stopped hip hop in its tracks. He was never quite there in terms of lyrics and songwriting, though, and SKINS doesn't turn out to be the album where it all finally clicks into place and he creates the masterpiece some believed he was capable of. There are no songs as refined or showing such potential as ?'s "infinity (888)" and "Moonlight", and many of them feel like half ideas.
XXXTentacion was only 20. We will never know if he would have achieved redemption or forgiveness, and we'll never know if maturity would have led to more honed and subtle music, or a better person. One of the great ironies of X's life is that he seemed to view death as a release, but in a way it has left him stuck; doomed to be defined forever by how he lived in his teenage years.
Register for free to continue reading
Registration is a free and easy way to support our truly independent journalism
By registering, you will also enjoy limited access to Premium articles, exclusive newsletters, commenting, and virtual events with our leading journalists
Already have an account? sign in
Register for free to continue reading
Registration is a free and easy way to support our truly independent journalism
By registering, you will also enjoy limited access to Premium articles, exclusive newsletters, commenting, and virtual events with our leading journalists
Already have an account? sign in
Join our new commenting forum
Join thought-provoking conversations, follow other Independent readers and see their replies