Rihanna makes surprise performance with Calvin Harris at Coachella
Big Sean and John Newman also joined the Scottish DJ on the final night of the three day festival.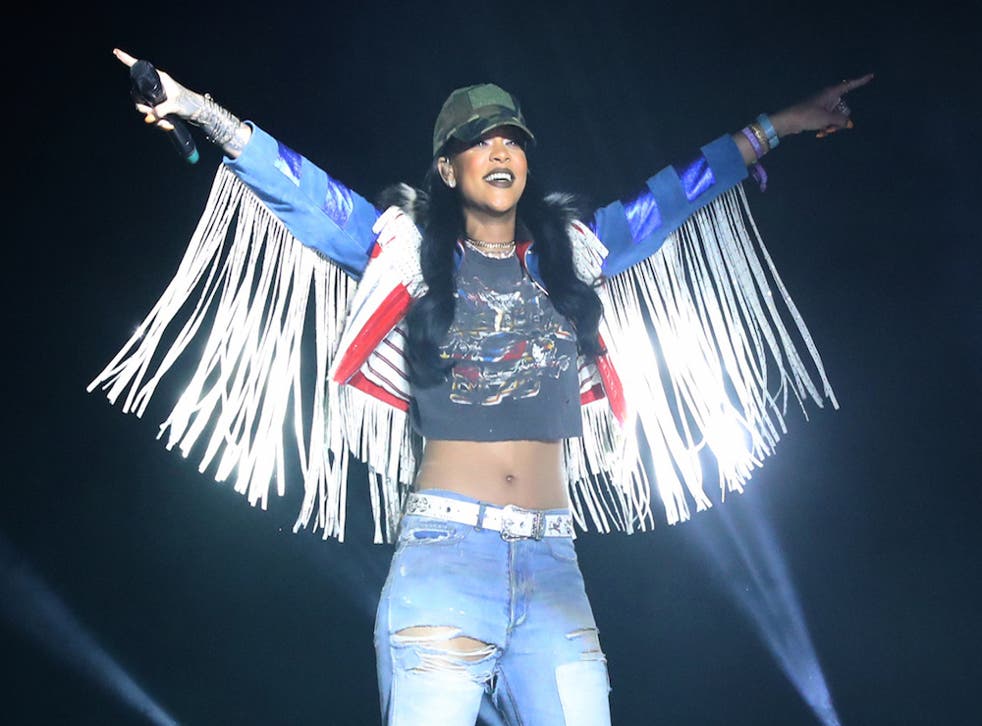 Rihanna stunned fans during Calvin Harris' Coachella performance over the weekend.
The singer made a surprise appearance during Harris' set at the Indo, California music festival on Sunday. The duo performed their 2011 mega-hit "We Found Love," and to no one's surprise, the audience and the Internet lost their collective s**t.
Taylor Swift even admitted on Instagram that she would "never forget this moment."

Harris was previously rumored to have a "superstar" as a guest during his set. He also brought out Big Sean and John Newman during the show. The Scottish DJ also performed his mega-hits "Sweet Nothing," "Outside," and "I Need Your Love."
You can watch the full performance below:
Follow the rest of our coverage from Coachella 2016 here.
Register for free to continue reading
Registration is a free and easy way to support our truly independent journalism
By registering, you will also enjoy limited access to Premium articles, exclusive newsletters, commenting, and virtual events with our leading journalists
Already have an account? sign in