The Independent's journalism is supported by our readers. When you purchase through links on our site, we may earn commission.
Someone tried to sell nude photos of Sia so she uploaded one to the internet instead
'Save your money, here it is for free. Every day is Christmas!'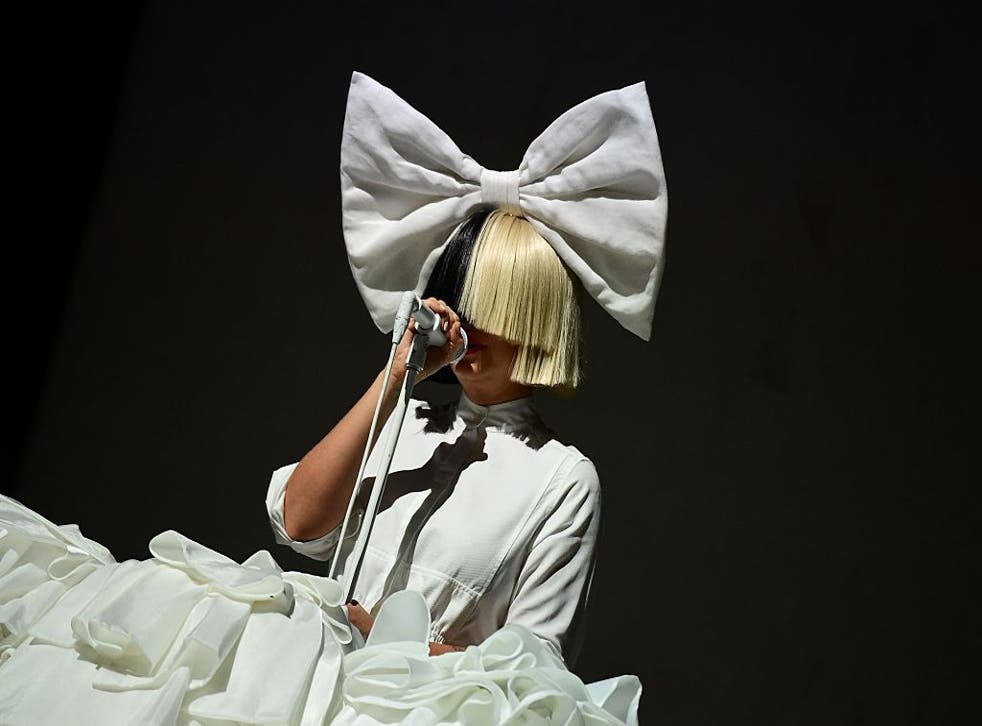 Australian singer Sia Furler reacted to an attempt to sell naked pictures of her by posting the image of herself on Twitter instead.
The musician, who is famously private and often obscures her face with wigs and masks, published the photo with the caption: "Someone is apparently trying to sell naked photos of me to my fans.
"Save your money, here it is for free. Every day is Christmas!"
The post suggests a picture agency was attempting to sell 15 photos of the singer, including at least one of her nude.
It is unclear whether the US agency FameFlyNet, which appears on the watermark of the photo, is the seller.
But Sia's fans have reacted to her tweet with gusto.
The singer, who launched her career in the Adelaide acid jazz band Crisp in the 1990s, has won several accolades, including an MTV Video Music Award.
As well as selling millions of her own records, she has written hits for Beyonce, Katy Perry and Rihanna.
Despite this, Sia has remained extremely private - and once superimposed a bunch of bananas over her face in behind-the-scenes footage from the making of her Elastic Heart video.
Speaking to the New York Times in 2014, she explained why she chose to protect her privacy so fiercely.
"I just wanted to have a private life," she said. "Once, as my friend was telling me they had cancer, someone came up and asked, in the middle of the conversation, if they could take a photograph with me. You get me? That's enough, right?"
Sia will release her new album Everyday is Christmas on 17 November.
Join our new commenting forum
Join thought-provoking conversations, follow other Independent readers and see their replies