Simo album 'Let Love Show The Way - premiere
An eclectic, vibrant selection of songs that navigate the listener through the landscape of the Deep South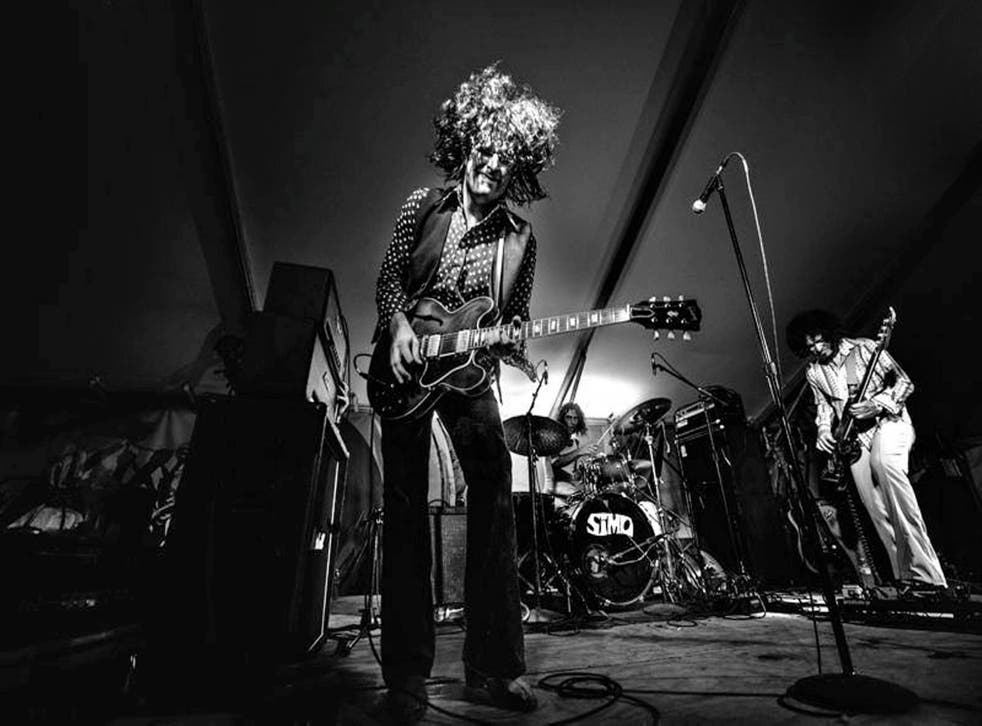 Nashville trio Simo are gearing up to release their new LP Let Love Show The Way, but if you want to check it out early you can catch the exclusive premiere here on The Independent.
It's an eclectic, vibrant selection of songs that navigate the listener through the landscape of the Deep South, led by frontman and guitarist JD Simo who is a phenomenal presence on the record.
A cover of Elmore James' classic "Stranger Blues" gets the album off to a lively start, fusing jazz improv and jittery blues riffs.
Have a listen below and let us know what you think:
The whole thing was cut live in unbroken takes (including vocals and solos). Simo says of the album: "We live and die by the take. We don't edit, and if there are overdubs, they're minimal. I want it to be unaffected and pure. For me, the music that always resonates most is when a performance is captures. That's what I love, and that's what we go for."
Something of a connoisseur when it comes to vintage gear, Simo really gets that authentic, gritty noise into Let Love Show The Way: the guitar he plays on every track is Duane Allman's 1957 gold-top Les Paul, the same six-string heard on the first two LPs the Allman Brothers produced.
"There's definitely a magical element to the recording," Simo says. "The vibe of the Big House, using Duane's guitar, plus all the touring we'd done leading up to it, all the refinement of the material on the road—it was a perfect storm."
Let Love Show The Way is out on Provogue/Mascot Label Group on 29 January 2016, on LP, CD Digipack and Digital
The band are performing in the UK at the following dates/venues:
5 April - Basement, York
6 April - Greystones, Sheffield
7 April - Barfly, London
Register for free to continue reading
Registration is a free and easy way to support our truly independent journalism
By registering, you will also enjoy limited access to Premium articles, exclusive newsletters, commenting, and virtual events with our leading journalists
Already have an account? sign in
Register for free to continue reading
Registration is a free and easy way to support our truly independent journalism
By registering, you will also enjoy limited access to Premium articles, exclusive newsletters, commenting, and virtual events with our leading journalists
Already have an account? sign in
Join our new commenting forum
Join thought-provoking conversations, follow other Independent readers and see their replies