Sundara Karma frontman Oscar Lulu on how Shakespeare's influences still run deep in today's popular culture
'His plays touch on timeless and intrinsically human themes such as love, friendship and tragedy'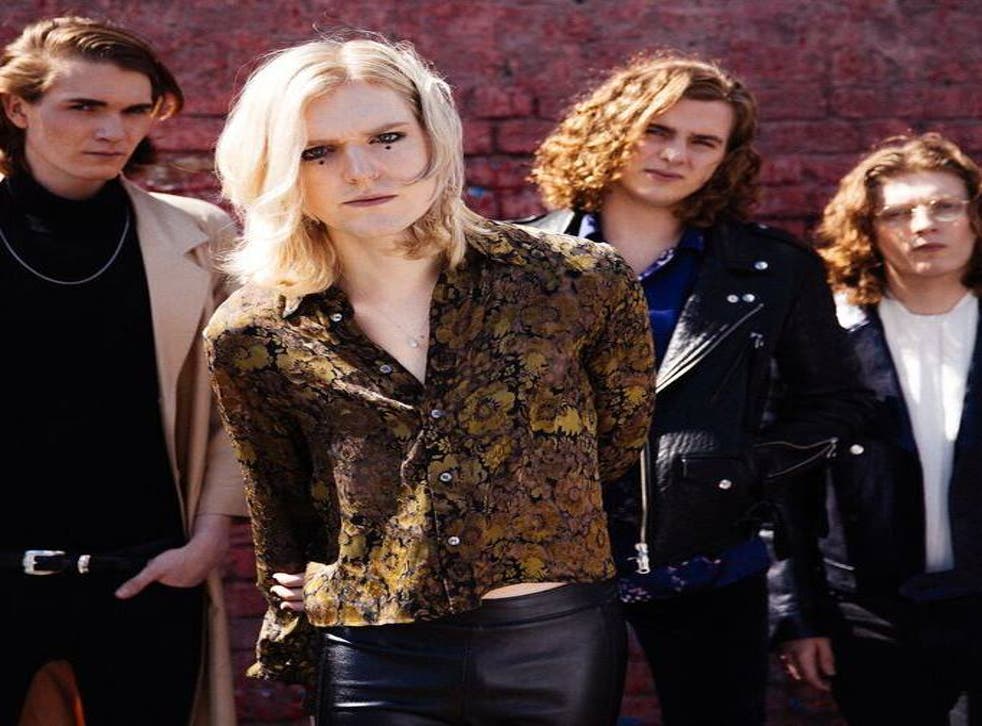 In honour of the 400th anniversary of Shakespeare's death, Sundara Karma frontman Oscar Lulu considers the influences the Bard has on popular culture today, including his own band's new single "Loveblood", which was inspired by Romeo and Juliet.
It's been 400 years since the death of England's most beloved playwright and yet William Shakespeare is still being talked about. The education system certainly has a part to play by incorporating his works into the customary curriculum.
Even prisons offer lessons on Shakespeare and his plays to those inmates who seek enrichment programs. There are many reasons as to why we still love Shakespeare; the language is dense and rich, the characters are fallible yet relatable, he gives voice to the marginalised and his plays are full of pithy quotes.
Watch the exclusive video premiere of "Loveblood"
What stands out to me however, and I'd like to state that I am by no means an expert on Shakespeare nor will I pretend to be, is how his plays touch on timeless and intrinsically human themes such as love, friendship and tragedy. I am simply fascinated by the longevity of his work and even more so by my own emotional connection to the texts I've read.
Like most people I was introduced to Shakespeare whilst at school. I didn't take classes too seriously and would often get asked to leave, especially by my English teacher! I could never find the line between banter and disruption.
It wasn't until we started studying 'Romeo & Juliet' that I really started paying attention to what was being taught. For me discovering Shakespeare wasn't just discovering a man or a play, but instead discovering how heart wrenchingly beautiful the written word can be.
The way he used language to express love was something that I'd never come across before. It was poetic and arresting and as a self proclaimed "romantic" I couldn't help but become obsessed.
The story of 'Romeo & Juliet' is perhaps my favorite story ever and combined with Shakespeare's particular gift of language and expression of such simple concepts, I was inspired to write the lyrical theme for 'Loveblood', a song I was working on roughly around the same time. It's about two people that fall in love, but due to the unexplained, are fated for tragic demise. The idea of romance and tragedy really appealed to me, also the idea of fate is something that I knew I wanted to write about.
One of the first lyrics I jotted down was "Fated to kill the sweetest things" and that was a real catalyst for the rest of the narrative.
The chorus lyric, "What's that from above" symbolizes looking toward the heavens or searching for metaphysical reasoning as to why things are the way they are, something I personally tend to do a lot.
As an artist I've always turned to other forms of art for inspiration, literature being the most common. Unbeknown to me, prior to that song I had slipped a Caliban reference into one of our earlier tracks and had no idea of the Shakespeare connection until reading The Tempest.
Shakespeare will always be relevant, as he used language to paint the most vivid of pictures and when properly understood, we can't help but feel a strong sense of rapport with the characters.
It's this sense of connection and understanding that I strive to achieve when writing lyrics, comfort in the unity of being human.
Sundara Karma are touring from 24 May with special guests INHEAVEN - click here for dates
Join our new commenting forum
Join thought-provoking conversations, follow other Independent readers and see their replies