Theresa May 'liar' song now at number three in iTunes download charts
A petition is gaining traction to make radio stations play the tune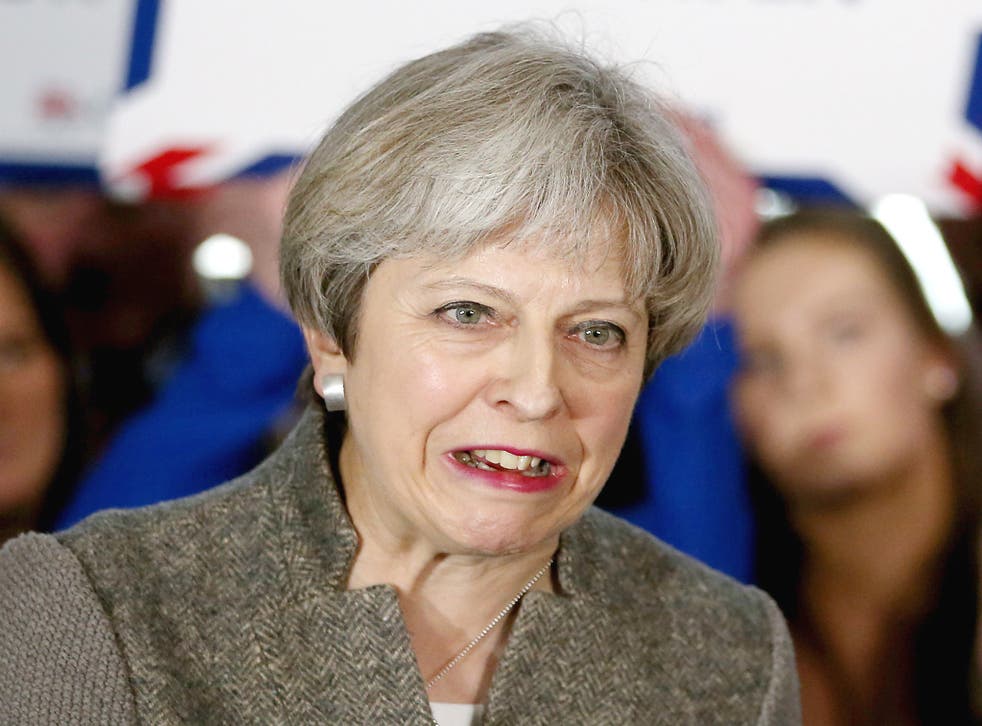 A song accusing Theresa May of being a "liar" has reached number three in the iTunes charts and the top 10 radio charts.
"Liar Liar Ge2017", produced and performed by Captain Ska, skewers the Prime Minister on the NHS, education and poverty, and her party's several recent U-turns including calling the snap election.
The chorus and easy-to-sing-along melody – "She's a liar, liar, you can't trust her, no no no no" – has helped the song to overtake Miley Cyrus, Niall Horan and Ed Sheeran.
"When there's nurses going hungry and schools in decline I don't recognise this broken country of mine," the lyrics read.
Profits generated from downloads between 26 May and 8 June will be split between food banks in the UK and the People's Assembly Against Austerity.
Radio stations have refused to play the song. The Big Top 40 Show on Capital FM and Heart announced the song had made the Top 10, and skipped to the song in ninth position.
Social media users said they hoped it would reach the top spot.
"Really really top work, great lyrics and beats. Purchased it, and to see the proceeds go to a good cause makes me so happy," tweeted one user.
"Hearing that an anti @theresa_may song called 'Liar Liar' is Number 10 in the UK charts and number 2 on iTunes has made my week," said another.
Captain Ska tweeted on the day of its release, "Thanks so much everyone. Totally overwhelmed by the response."
The song was posted on YouTube on 25 May alongside the caption: "Download now and force the BBC to play it on our airwaves."
Ofcom, the television and radio regulator, says broadcasters must show impartiality.
Captain Ska tweeted: "Not convinced playing a short section of #LiarLiar or just describing the song/band is covered in this! [section six of Ofcom's election guidance notes]. More explanation needed @BigTop40".
A petition calling on radio stations to play the song and oppose censorship has reached more than 460 names.
Join our new commenting forum
Join thought-provoking conversations, follow other Independent readers and see their replies