Watch Justin Timberlake pretend to steal Taylor Swift's iHeart Radio Awards
Video: The 'Blank Space' singer used the spotlight to clarify her song lyrics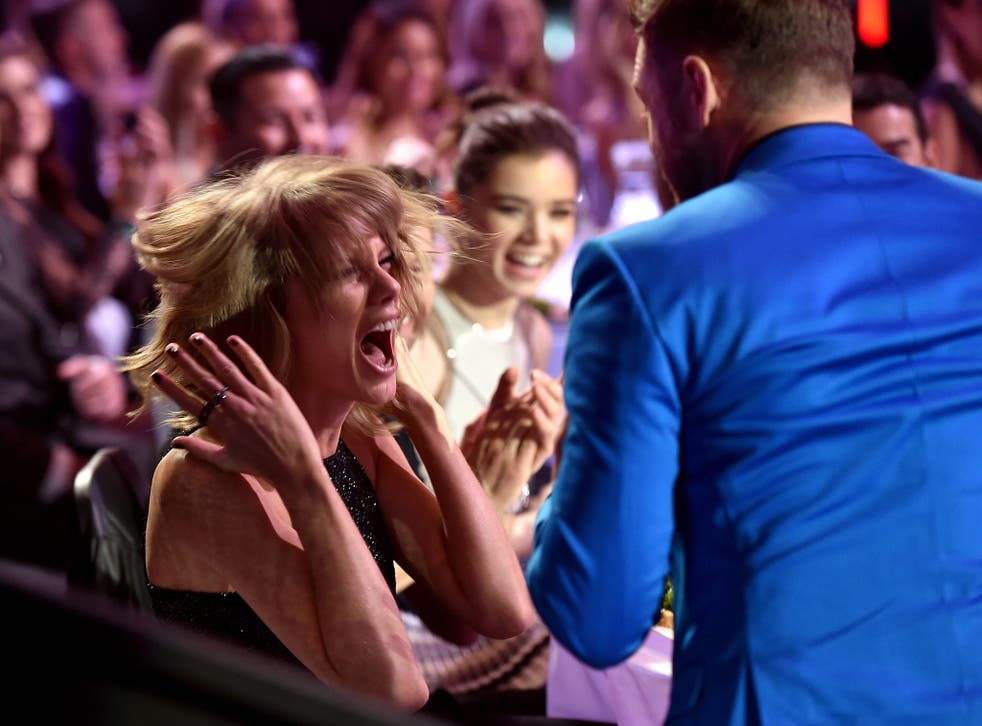 Justin Timberlake and Taylor Swift have long enjoyed mocking the latter's infamous over-the-top excitement when collecting a lost list of music awards - and the joke never gets old.
At the iHeart Radio Awards on Sunday, the mischievous pair took their teasing to the next level when Swift was announced as the winner of the best lyrics prize for her single "Blank Space" from her 1989 album.
Upon hearing the news, Timberlake and Swift punched the air in glee, with Timberlake pretending that he thought he had won the award. Clutching his chest with a grin from ear to ear, he began to make his way towards the podium to collect the award, before turning back to allow Swift to claim what was rightfully hers.
It was another playful nod to when Kanye West ran up on stage at the 2009 Video Music Awards during Swift's victory in the Best Female Video category. Making awkward award show history, West took the microphone from Swift and said that Beyonce should have won.
While Swift was clearly making fun of that incident, one couldn't help but see a slight bit of panic in her face and posture when Timberlake began taking one to many strides towards the dais. Meanwhile, Tom Ford, seated next to Timberlake, looked bemused by everything.
Swift used her speech to remind people that the line in "Blank Space" reads "Got a long list of ex lovers" rather than "Starbucks lovers".
Swift also thanked Madonna "for being Madonna."
Register for free to continue reading
Registration is a free and easy way to support our truly independent journalism
By registering, you will also enjoy limited access to Premium articles, exclusive newsletters, commenting, and virtual events with our leading journalists
Already have an account? sign in
Register for free to continue reading
Registration is a free and easy way to support our truly independent journalism
By registering, you will also enjoy limited access to Premium articles, exclusive newsletters, commenting, and virtual events with our leading journalists
Already have an account? sign in
Join our new commenting forum
Join thought-provoking conversations, follow other Independent readers and see their replies