Wu-Tang Clan and Bill Murray steal back $2 million album from Martin Shkreli in new musical
Martin Shkreli's Game: How Bill Murray joined the Wu-Tang Clan may debut in New York City.
Justin Carissimo
New York
Thursday 09 June 2016 15:49 Comments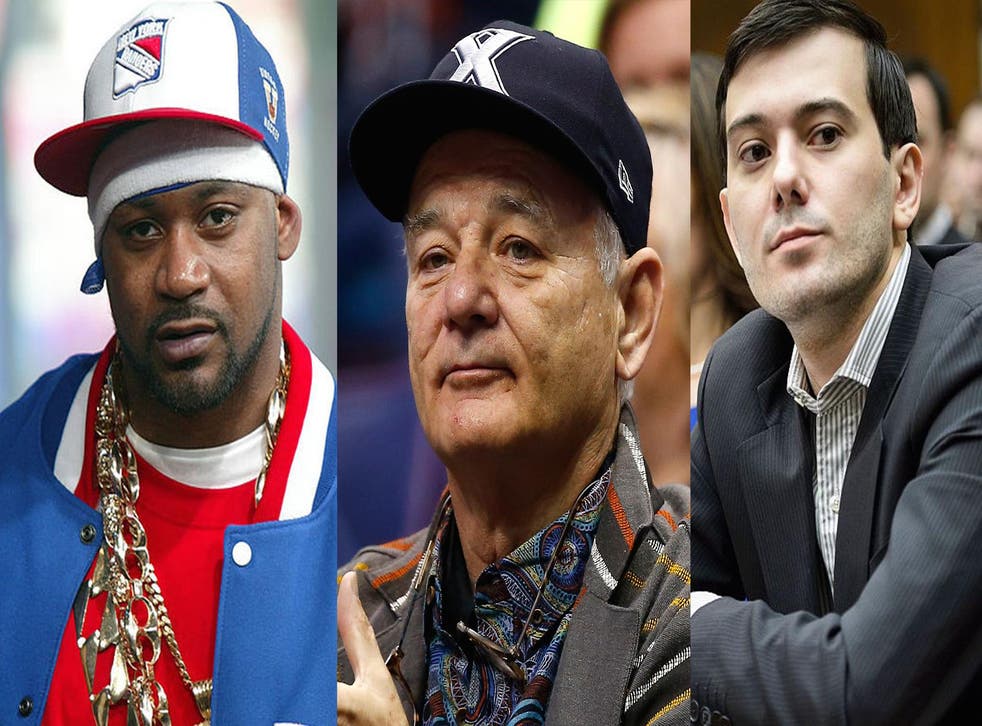 A musical based on pharmaceutical CEO Martin Shkreli purchasing the one-of-a-kind Wu-Tang Clan album is currently in the works.
When Shkreli copped Once Upon a Time in Shaolin, a hoax surfaced claiming that the rappers, assisted by Bill Murray, would be permitted to execute a heist to steal back the album.
The hoax inspired Lauren Gundrum, Joel Esher and Jono Hustis to spinning the drama into a musical production aptly titled Martin Shkreli's Game: How Bill Murray joined the Wu-Tang Clan. They've created an IndieGogo page and are hoping to premiere the musical at this year's Midtown International Theater Festival.
"Martin Shkreli is a bad man, and he needs to get his. Bill Murray and Wu-Tang members RZA, GZA, and Ghostface Killah (and maybe even the Ghost of a certain deceased Wu-Tang member) are ready to give it to him," the producers wrote, "but they need your help in order to do it."
The producers are currently auditioning all roles on Backstage.com, and you can watch the musical's trailer above.
Register for free to continue reading
Registration is a free and easy way to support our truly independent journalism
By registering, you will also enjoy limited access to Premium articles, exclusive newsletters, commenting, and virtual events with our leading journalists
Already have an account? sign in
Join our new commenting forum
Join thought-provoking conversations, follow other Independent readers and see their replies