Muslims who saved Jews from Holocaust commemorated in I Am Your Protector campaign
The group is highlighting the, often forgotten, stories of Muslims who helped Jews during one of history's deadliest genocides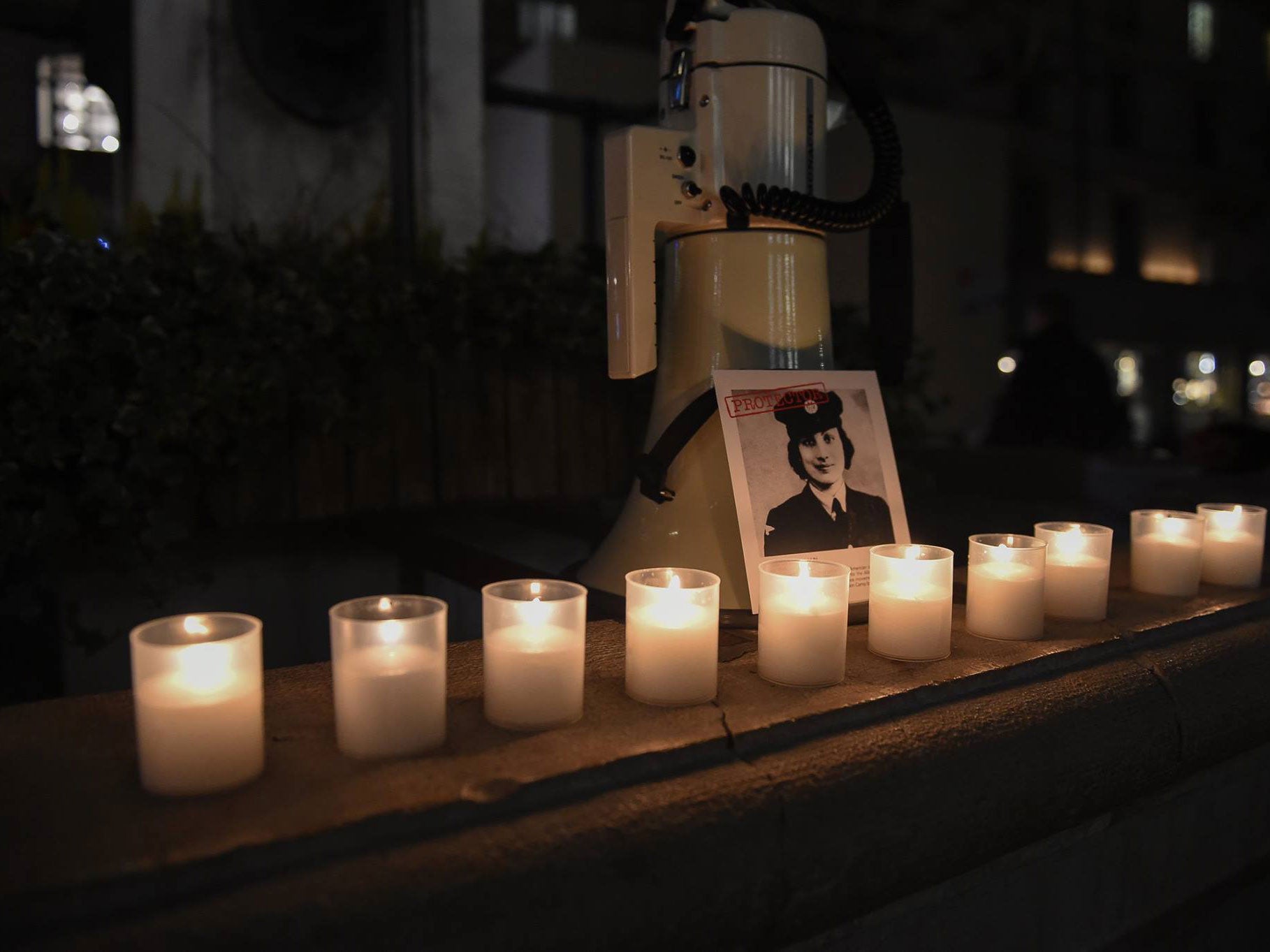 Dubbed the "Iranian Schindler", Islamic diplomat, Abdol Hossein Sardari, saved thousands of Jews from the Nazi regime by confusing the fascist group with their own propaganda.
When the Nazis began implementing anti-Jewish laws in occupied France, Mr Sardari, head of the Iranian Consulate in Paris, used the Nazis' own racial purity laws to convince the group Iranian Jews were actually Aryan and not subject to the Reich's racial laws.
Issuing Iranian passports to occupied Jews, without the consent of his superiors, Mr Sardari helped 2,000 Jews escape the Nazi regime.
Mr Sardari is just one of many people who feature in a new campaign honouring Muslims who risked their lives to save Jews during the Holocaust.
Organised by I Am Your Protector (IAYP) - who describe themselves as "a community of people who speak up and stand up for each other across religion, race, gender and beliefs" – the group is attempting to highlight the, often forgotten, stories of Muslims who helped Jews during one of history's deadliest genocides.
Also commemorated is British Muslim war heroine Noor Inayat Khan. Ms Khan, served as a wireless operator during World War II and was recruited to spy for the Allied forces in Nazi-occupied France. Until her arrest she provided critical support to the resistance movement and was executed at the Dachau Concentration Camp.
Thousands march at Auschwitz in memory of Holocaust dead
Selahattin Ulkumen, a Turkish diplomat in Greece, is commemorated for organising boats to carry Jews to safety in Turkey. His interventions in the German occupation are believed to have saved up to 50 Jews from extermination.
Kaddour Benghabrit, founder of the Muslim Institute at the Great Mosque of Paris, forged papers for Jews to certify them as Muslims and save them from deportation during the war.
Si Ali Sakkat, former mayor in Tunisia and descendent of Prophet Mohammed, protected 60 Jewish escapees from a labour camp by hiding them on his estate.
Khaled Abdul Wahab is remembered for saving two Jewish families by sheltering them in stables on his farm in near Mahdia, Tunisia.
These stories, and many others, were commemorated last week on Holocaust Memorial Day, through a series of interfaith ceremonies held around the world, including in New York, Washington, Geneva and Albania.
Prominent faith leaders such as Imam Khalid Latif and Rabbi Yehuda Sarna attended the ceremonies, as well as Holocaust survivor, Johanna Neumann, who was rescued by Muslims during World War II.
Dani Laurence, team leader of IAYP, told Al Arabiya English: "The way Muslims are often portrayed in the media, public discourses, can lead to fear and hatred. I Am Your Protector highlights Muslim Protectors."
"In parallel we want to highlight non-Muslims who protect Muslims for example Churches and Synagogues who take a stand and take action to counter hatred and Islamophobia."
Dani Laurence, co-founder of I Am Your Protector told the Huffington Post: "We are exposing stories that show that no group, no community, is monolithic.
"They have not let a narrative, even if believed by the majority, make them hate the Other – because they were the Other."
Join our commenting forum
Join thought-provoking conversations, follow other Independent readers and see their replies