The Independent's journalism is supported by our readers. When you purchase through links on our site, we may earn commission.
New York Times cancels James Franco event amid allegations of sexual misconduct
The Times said the event was being cancelled 'given the controversy surrounding recent allegations'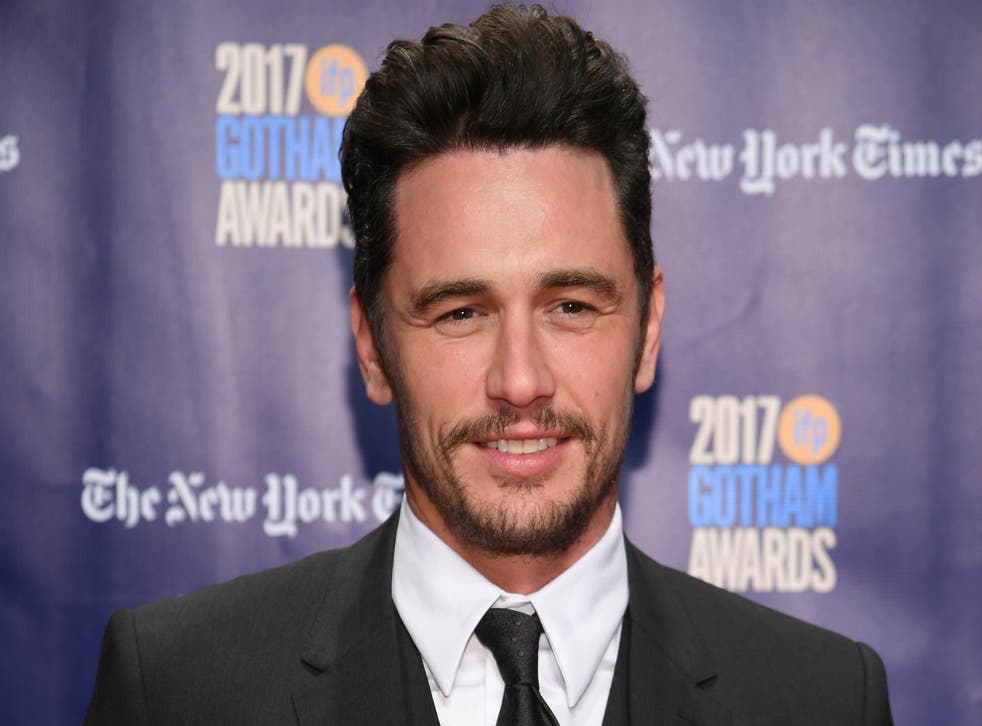 The New York Times has cancelled an event scheduled with James Franco, after the actor was accused of sexual misconduct.
A TimesTalk event was scheduled for Wednesday, intended to feature Franco and his brother and co-star, Dave Franco, sitting down to discuss The Disaster Artist. The Times said in a statement that "given the controversy surrounding recent allegations", it was cancelling the event.
The actor came under fierce criticism for wearing a "Time's Up" pin at this weekend's Golden Globes, with actress Violet Paley and filmmaker Sarah Tither-Kaplan accusing Franco of sexual misconduct on Twitter.
James Franco addresses criticism of wearing Time's Up badge
"Cute #TIMESUP pin James Franco," Paley wrote. "Remember the time you pushed my head down in a car towards your exposed penis & that other time you told my friend to come to your hotel when she was 17? After you had already been caught doing that to a different 17 year old?"
Actress Ally Sheedy also posted in now-deleted tweets that, "James Franco just won. Please never ask me why I left the film/tv business." The two worked together on the 2014 off-Broadway production of The Long Shrift.
While appearing on The Late Show, Franco was questioned about the allegations by host Stephen Colbert, stating that he hadn't read the accusations on Twitter but had heard them. In response to Sheedy's tweet, he stated: "I have no idea what I did to Ally Sheedy. I had nothing but a great time with her. I have total respect for her."
Wearing black for women – activists and actors at the Golden Globes

Show all 55

In regard to the other accusations, he said, "In my life, I pride myself in taking responsibility for things I've done. I have to do that to maintain my well-being. I do it whenever I know that there's something wrong or needs to be changed. I make it a point to do it." He added that the allegations made on Twitter were "not accurate".
"I completely support people coming out and being able to have a voice because they didn't have a voice for so long. So, I don't want to shut them down in any way. I think it's a good thing and I support it," he added.
Follow Independent Culture on Facebook for all the latest on Film, TV, Music, and more.
Register for free to continue reading
Registration is a free and easy way to support our truly independent journalism
By registering, you will also enjoy limited access to Premium articles, exclusive newsletters, commenting, and virtual events with our leading journalists
Already have an account? sign in