Oprah says every guest asks her the same question after their interviews – but she was still shocked when Beyoncé asked it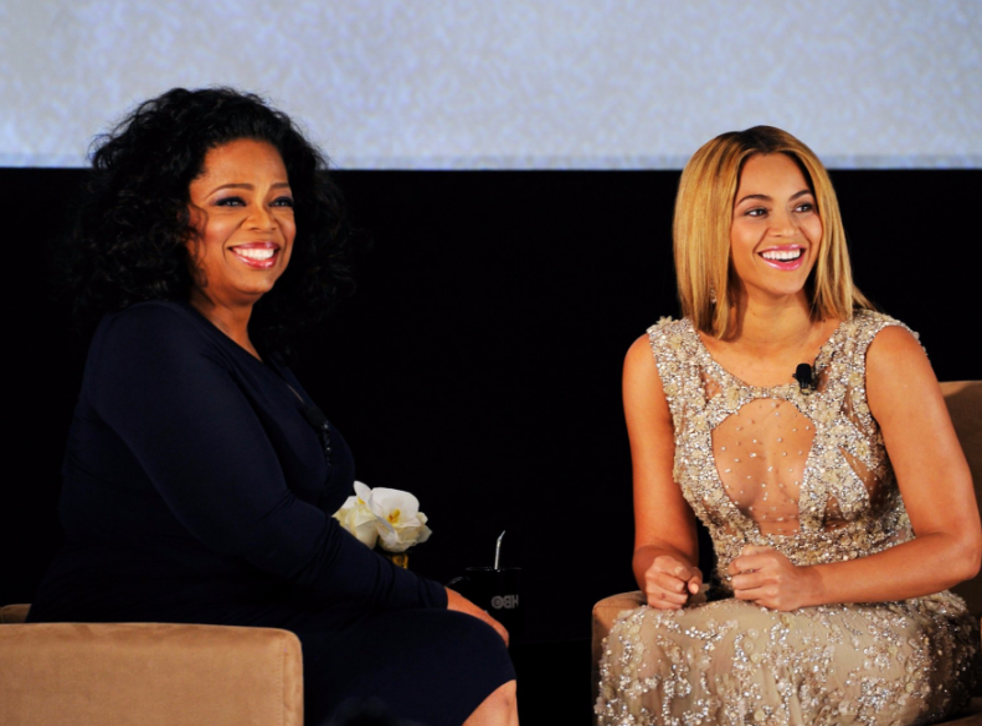 Oprah Winfrey says that every person she has interviewed - including President Barack Obama and Beyoncé - have asked her the same question after interviews.
"Everybody that I ever interviewed after every interview at some point somebody would say, 'How was that? Was that OK? How'd I do?' And that is whether it was Barack Obama or Beyonce or the guy who murdered his kids or the guy who molested kids or somebody who had gone on and lost their family," Winfrey said during a panel for OWN's new reality series, 'Released', Friday at the Tribeca TV Festival in New York City.
It's incredible that every interviewee - over "4,589 shows and over 37,000 people [who I interviewed] one-on-one in person," as Winfrey put it - have asked her if they did OK. Winfrey said that this question is the "common denominator" for all her guests no matter who they are.
Given that fact, Winfrey has had time to think about why all her guests seek approval for their performance during the interview and explained what she came up with.
"Everybody just wants to know that you heard me, you saw me, and that what I said mattered," Winfrey said.
Yet no matter how many times she heard the question and from all the notable people who asked it, Winfrey was still surprised when chart-topping, internet-breaking Beyoncé sought the same validation from Winfrey after an interview.
"When I got to Beyoncé, I said, 'Girrrrrrl, you're Beyoncé," Winfrey joked.
She told the story during the panel for "Released," which documents the lives of former inmates during the critical first few months after being released from prison, because she feels that like her interview guests these former inmates want their stories to be heard.
Read more:
• A day in the life of 26-year-old fitness Instagram star Kayla Itsines
• 8 body-language tricks that are hard to master but will pay off forever
• 20 modern classic movies everyone needs to watch in their lifetime
Read the original article on INSIDER. © 2016. Follow Business Insider UK on Twitter.
Join our new commenting forum
Join thought-provoking conversations, follow other Independent readers and see their replies