Panto is one of our great theatrical traditions – oh yes it is!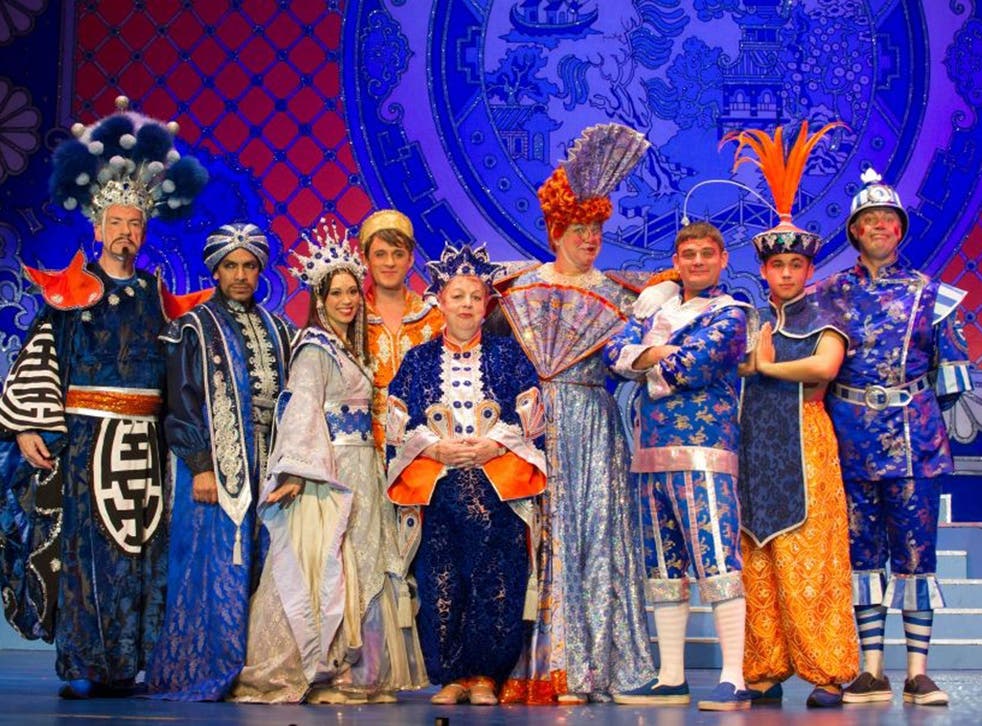 It's behind you!" If those words elicit a groan, then bah humbug to you. You may hate pantomime but I'm honing my heckles in preparation to see several shows around the country.
Those who dislike it describe panto as low art, whatever that may be, but in fact its roots go back to ancient Greek drama by way of commedia dell'arte and Georgian theatre. And while it would be foolish to claim that it's ever on a par with Shakespeare, it shares some qualities with the Bard – its longevity, its nods to the audience (his groundlings certainly wouldn't feel out of place at a panto) and its ability to be both up-to-the-minute and comfortingly traditional.
When done well, panto is pure joy. The art is in taking the stock elements, characters and set-ups, and marrying them to modern themes. The best scriptwriters, such as the prolific Eric Potts, York Theatre Royal's Berwick Kaler and Hackney Empire's Susie McKenna, create shows that are steeped in panto's history but have superb jokes that reflect the locality and the year's big stories. I expect to hear plenty of gags about The Great British Bake Off (and soggy bottoms) and Prince George (and, er, soggy bottoms) over the coming weeks.
Commercial pantos are often star vehicles and, while not always hugely successful, there's still fun to be had. And for every Ann Widdicombe proving that she really can't dance – I shall never forget her "sashaying" across the stage with Craig Revel Horwood in Snow White – there's a lovely surprise. Who would have thought that two of the best Captain Hooks of recent years would be cheesy American TV stars? Yet both David Hasselhoff, currently taking on the role for the fourth consecutive year, and Henry Winkler, donning a curly wig for the fifth time, have been a blast.
I also have high hopes for two debutants this year: Gok Wan, in Snow White at Birmingham Hippodrome, and Jo Brand, in Aladdin at the New Wimbledon theatre. That's because I suspect they know how to play panto, which is about appealing to all age groups; if you're too knowing, the magic disappears. The trick is to slip in some filth (ooh-er missus) for the adults while making sure it goes over the children's heads.
Call me an overgrown child, but I shall be booing and hissing enthusiastically over the next few weeks. Oh yes I will.
Register for free to continue reading
Registration is a free and easy way to support our truly independent journalism
By registering, you will also enjoy limited access to Premium articles, exclusive newsletters, commenting, and virtual events with our leading journalists
Already have an account? sign in
Register for free to continue reading
Registration is a free and easy way to support our truly independent journalism
By registering, you will also enjoy limited access to Premium articles, exclusive newsletters, commenting, and virtual events with our leading journalists
Already have an account? sign in
Join our new commenting forum
Join thought-provoking conversations, follow other Independent readers and see their replies