Philip Pullman: Creative industries face 'disaster' unless youth taught stealing music and books online is wrong
'We seem to have sleepwalked into a situation where everything people ever wished for is free to take'
Adam Sherwin
Wednesday 10 June 2015 17:20 Comments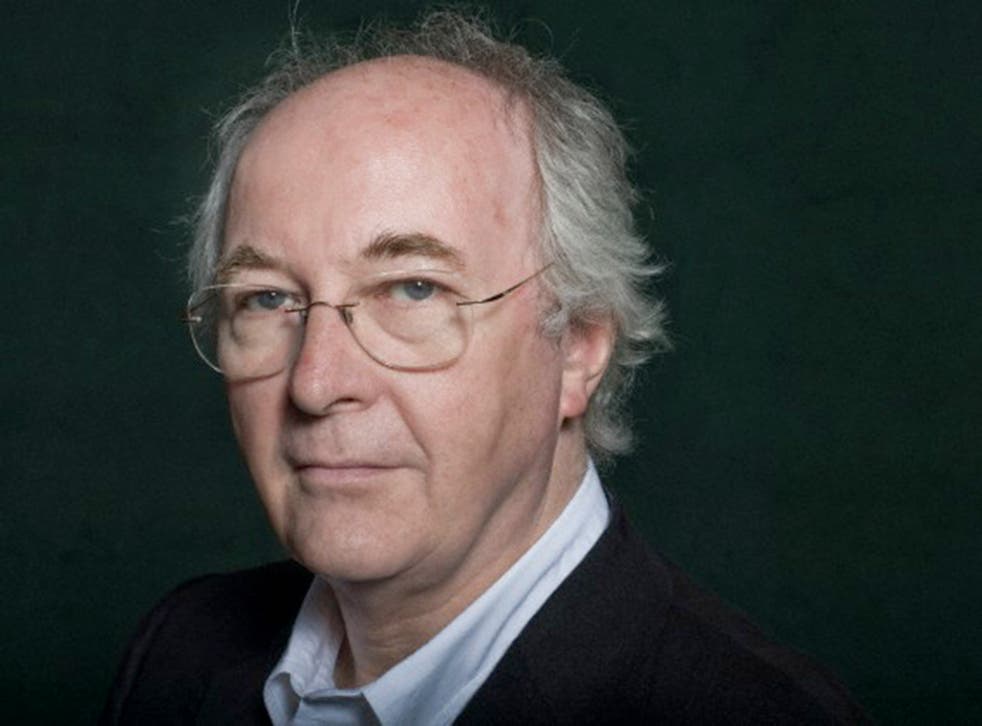 The creative industries face a "disaster" unless young people are taught that stealing music and books from the web is wrong, the author Philip Pullman has claimed.
The award-winning Pullman, best-known for the His Dark Materials fantasy trilogy, appealed for greater educational resources to be devoted to teaching students the value of copyright.
Pullman said that the retail giant Amazon was also contributing to a widespread view among young people that books and music have no value, through heavy discounting.
"We seem to have sleepwalked into a situation where everything people ever wished for is free to take," Mr Pullman told the Independent. "It's a disaster."
Top 10 most-downloaded songs

Show all 10
A former amateur musician, who performed Bob Dylan folk numbers, Mr Pullman said: "It is important that music is paid for. No-one should forget the dedication of professional people who have spent their lifetime practising in institutions to do something they absolutely love. In justice, they must really be compensated for what they do."
The author recalled speaking to an Architecture student, who played him a song from his laptop, saying: "You don't pay for it! You just take it!"
Mr Pullman said: "I pointed out that the musicians made music for a living, and by doing that he was stealing as clearly as if he picked their pockets. I said that if people just helped themselves to my work without bothering to pay I'd soon be living on the streets, and that when he qualified as an architect he would certainly expect people to pay for his work."
The author had under-estimated the "sheer difficulty of convincing anyone that they should pay for someone else's work. It was free, it was like the air, it was all around and you could just help yourself, and everyone else was doing it, and so on."
Unlike rock musicians, whose income now derives from live concerts after record sales slumped, "Authors can't fill Wembley Stadium and sell T-shirts afterwards," the Carnegie Medal winner said.
Invited to address the AGM of PPL, the licensing agency which collects royalties for public performances of music, Mr Pullman said: "The internet has given us, along with many wonderful things, the ability to steal great quantities of material that used to have to be paid for, to steal it with impunity. That ain't right." Pirated texts of his own novels were easily available for nothing.
"Every child must have the chance to make music as well as to listen to it," he said. "But we owe this to those who make music: we need to teach our children that music sounds even better when it's paid for." He praised PPL, which last year distributed £161.2 million in royalties to musicians and record companies.
Authors incomes have declined along with musicians, Mr Pullman, President of the Society of Authors, said. The bottom 50% of authors earned less than £10,500 a year, a recent survey found.
Mr Pullman said: "Amazon has done one good thing, which is to make books available to everyone. But they've done it at terrible cost to authors by selling books so cheaply. It gives the impression that books don't cost very much to create."
Publishers have reduced stocks of an author's "back list", the catalogue which once sold steadily and supplied writers with a regular income.
"The accountants who run publishing houses say only the public best sellers should be in stock. Authors earnings have gone down dramatically in the last five years. It's harder for those on modest earnings to scrape together a living."
He added: "The discounting of eBooks leads to the impression in the public's mind that books aren't worth very much. They are loss leaders. Authors are in a very weak position in the face of gigantic corporations who do that sort of thing."
Register for free to continue reading
Registration is a free and easy way to support our truly independent journalism
By registering, you will also enjoy limited access to Premium articles, exclusive newsletters, commenting, and virtual events with our leading journalists
Already have an account? sign in
Register for free to continue reading
Registration is a free and easy way to support our truly independent journalism
By registering, you will also enjoy limited access to Premium articles, exclusive newsletters, commenting, and virtual events with our leading journalists
Already have an account? sign in
Join our new commenting forum
Join thought-provoking conversations, follow other Independent readers and see their replies