Photo of teenage girls eating sushi wins portrait prize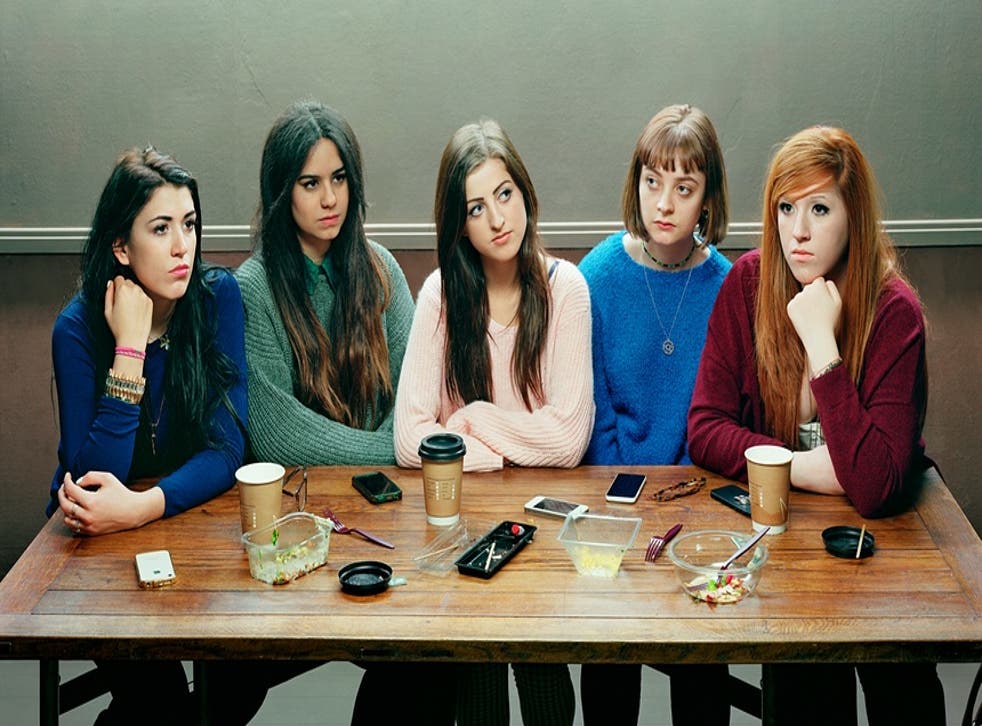 David Stewart, a London-based photographer has won the Taylor Wessing portrait prize after submitting a photo of his daughter and her four friends eating sushi with the title "Five Girls".
In 2008 Stewart entered a photograph of the same name (below), which showed his daughter and the same four friends sitting at a table as they ate fast food and drank fizzy drinks. The original image was taken just as the girl's were about to start their GCSEs, with this year's entry showing the girls having finished university and having moved onto eating sushi and salads, and drinking coffee.
This is the sixteenth time that Stewart has entered the competition, and the first year he has walked away with the £12,000 prize money.
"I have always had a fascination with the way people interact – or, in this case, fail to interact," Stewart told the Guardian. "While the girls are physically very close and their style and clothing highlight their membership of the same peer group, there is an element of distance between them."
Stewart originally started out as a music photographer, and is known for his photos of the Ramones and the Clash.
The Taylor Wessing Prize winners of 2015

Show all 5
The Taylor Wessing prize started out in 1993 and attracted just under 5,000 submissions this year.
The exhibition of all the shortlisted entries can be seen at the National Portrait Gallery in London between 12 November and 21 February.
Join our new commenting forum
Join thought-provoking conversations, follow other Independent readers and see their replies