2021: The year in pictures
From the US Capitol riot to the first post-lockdown pints in England's reopening pubs, photographers were there to document a tumultuous year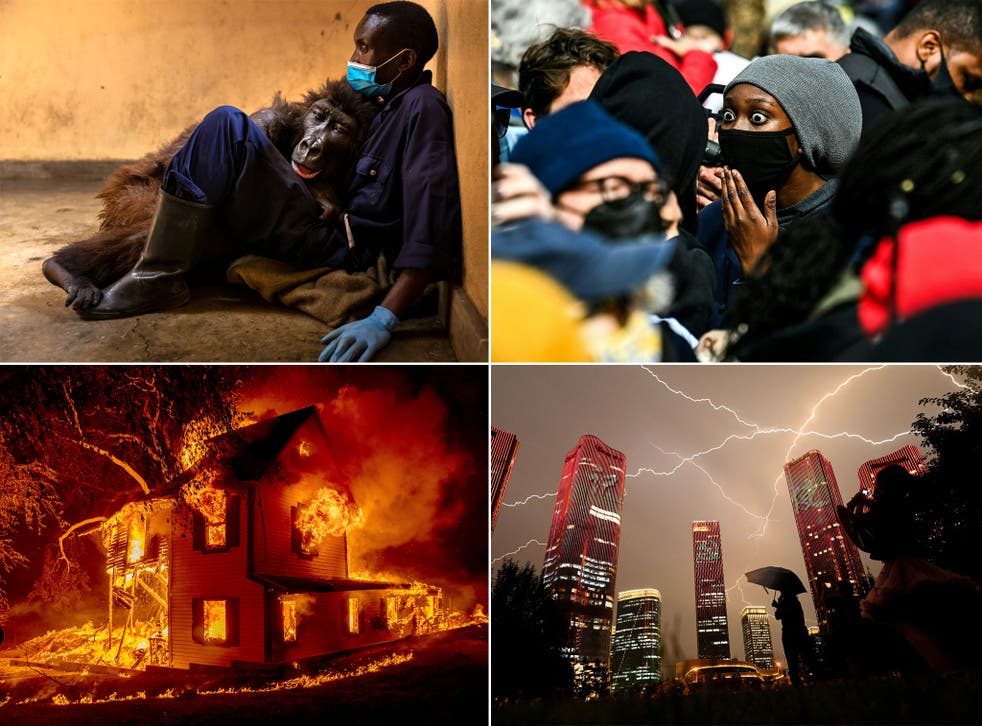 The year 2021 began with optimism as vaccines were released with a hope that there might soon be a return to normal following a year of global shutdown due to the pandemic.
But it quickly became apparent that the year would be far from normal. The fears and divisions underpinning society were thrown into sharp relief with the backdrop of the Covid crisis. The year began with the insurrection at the US Capitol Building and ended with the rise of the Omicron variant and the feverish rush to roll out the booster vaccines.
During the year governments fell, the world faced unprecedented climate destruction, democracy was tested, and the issues of migration caused heated debate.
Photographers were there to capture all the heartache, conflict and beauty of a tumultuous year. The Independent has put together the best photography of 2021 taken from photojournalist from around the world.
January
February
March
April
May
June
July
August
September
October
November
December
Register for free to continue reading
Registration is a free and easy way to support our truly independent journalism
By registering, you will also enjoy limited access to Premium articles, exclusive newsletters, commenting, and virtual events with our leading journalists
Already have an account? sign in
Register for free to continue reading
Registration is a free and easy way to support our truly independent journalism
By registering, you will also enjoy limited access to Premium articles, exclusive newsletters, commenting, and virtual events with our leading journalists
Already have an account? sign in
Join our new commenting forum
Join thought-provoking conversations, follow other Independent readers and see their replies