Between dusk and dawn: Off-grid with Brice Portolano in the haunting polar north
Parisian photographer Brice Portolano battled the Artic elements to document the remote life of northern Finnish husky farmers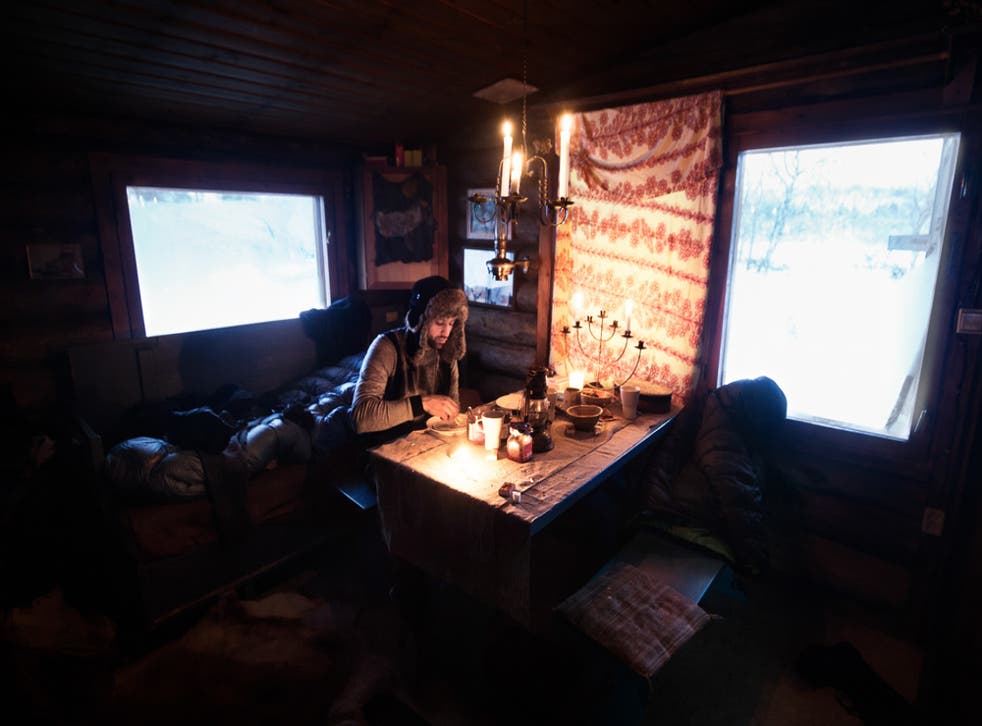 In northern Finland, husky farmers like Tinja will go more than a month without seeing the sun in winter. Living 180 miles from the nearest town, she works in freezing temperatures for much of the year in order to feed and care for the 85 dogs on her farm.
When Brice Portolano arrived in Lapland in early January to see her, the polar night was beginning to end and the sun was slowly returning to the Arctic landscape.
"The first day lasted just nine minutes," he says, "suffice to say, the evening are long and pass by in candle light".
For 20 days, the Parisian-based photographer swapped his temperate city climate to stay in Inari with Tinja and her husband Alex, a former professional skier who now works as a race musher.
"While looking for a story to shoot in Northern Finland, I discovered Tinja's existence through her website," says Portolano, 24. "It usually takes me some time to find the right character for such a story but I found Tinja quite quickly and immediately sent her an email, telling her about my project".
Brice Portolano: No Signal

Show all 16
The project, No Signal, documents "the return of man to nature in the western world" – a project which has taken Portolano to inhospitable environments which include Alaska and Utah as well as Finland.
"Shooting in low-light conditions when it's -40 degrees can be quite difficult and you need to constantly keep your toes and fingers warm," he says.
The maximum amount of daylight I had for that time was around one hour," he says, "we were literally stuck between dusk and dawn."
Fortunately, frequent northern lights and a full moon reflecting off the snow worked to provide an eerie glow to the landscape, resulting in a breath-taking series of natural images.
"Because of this constant low-light condition, everything looked very delicate and blue," says Portolano. "The atmosphere was haunting."
"The harshness of the natural elements really becomes a personal challenge and source of inspiration. What I seek is situations where the light, weather and events can be unpredictable."
"I found that nature has a deeply positive effect on humans both mentally and physically," he adds, "having to face the strength of the natural elements tends to make people more humble and puts us back in our place as humans".
Brice Portolano - www.briceportolano.com
Join our new commenting forum
Join thought-provoking conversations, follow other Independent readers and see their replies