High Volume: Four decades of photographing Bristol's musical excellence
Mark Simmons has been photographing Bristol's diverse and influential music scene since the mid-1980s, from post-punk to trip-hop. His work, now being displayed as part of Bristol Photo Festival, reminds us of the crucial importance of music's community spaces
Eve Watling
Saturday 25 September 2021 00:01 Comments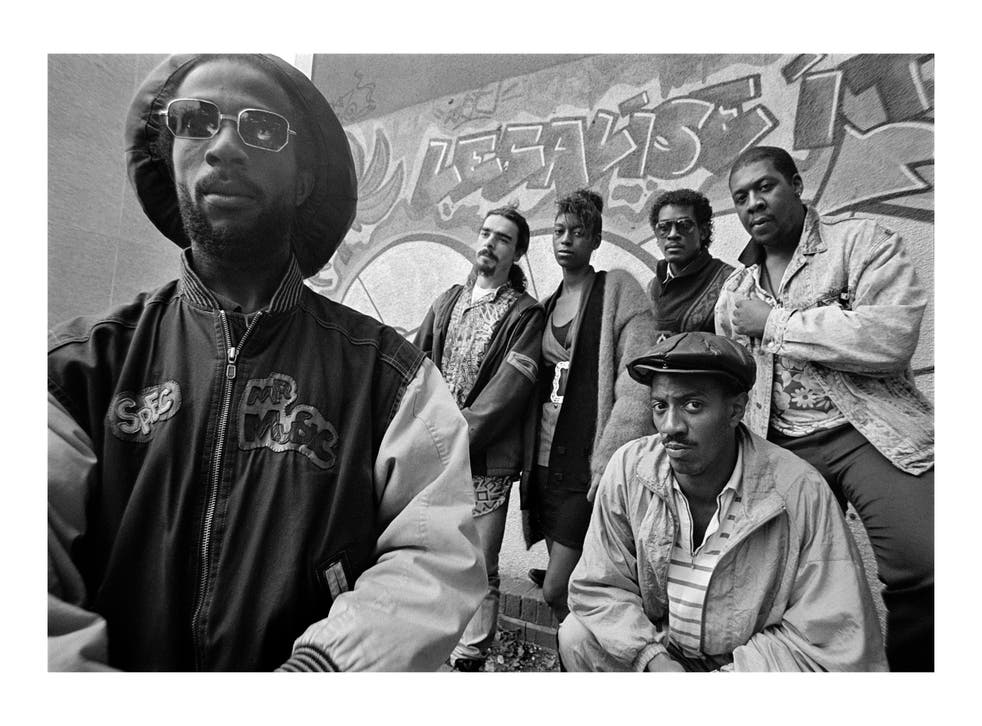 When photographer Mark Simmons moved to Bristol from London in the mid-1980s, he was just in time to witness some of the city's most creative and exciting years for music. Hip-hop crews, punk bands and leftfield experimenters had started to build a following in a number of the city's underground clubs. Soon, trip-hop would emerge, with local artists Massive Attack, Tricky and Portishead putting Bristol on the global music stage.
Simmons was among all of this, photographing artist, gigs, street parties and festivals. His approach was to become a participant rather than an outsider, dancing in the crowds for hours as well as taking photographs, gaining the trust of the people around him to catch partygoers and artists at their most natural and unguarded. "When taking [action] photos you've got to be in the eye of the storm to really capture that moment," says Daddy G of Massive Attack. "Mark has always been that guy."
His four decades of work has resulted in an archive of more than 20,000 images of Bristol's musical history. He has photographed Massive Attack, Roni Size & Reprazent, DJ John Stapleton, Moonflowers and Sub Love. He also captured early drum'n'bass "jungle" sessions at Malcolm X, St Paul's Carnival, the crowds at Ashton Court Festival, and dance competitions at Easton Community Centre.
Some highlights of this extensive archive are now showing at Strange Brew, Bristol, for the current Bristol Photo Festival. They're also collected in a forthcoming book, Mark Simmons —Bristol Sounds, published by RRB Photobooks.
Much of Bristol's best music came through the meeting of different subcultures and communities — reggae meeting hip-hop meeting punk and rave. Community is also the beating heart of Simmons's work. Whether it's monster sound systems at St Paul's Carnival, sweaty deep house club nights or hippies relaxing at a free festival, it is clear that these accessible, communal spaces have been a key part in fostering Bristol's outsized musical influence.
Nonetheless, a number of the spaces Simmons photographed have since closed. The organisers of Bristol's Ashton Court Festival, once the largest free festival in Europe, declared bankruptcy in 2007 not long after new government regulations on licensing laws and health and safety requirements. St Paul's Carnival, Bristol's annual celebration of its black and Caribbean heritage, has struggled with cancellations over the past decade due to funding issues and, more recently, Covid-19. Simmons's work reminds us not only of the individuals that made Bristol great, but the importance of the community that created them.
High Volume: Bristol Sounds: Mark Simmons exhibition is on at Strange Brew, Bristol as part of the Bristol Photo Festival until 30 October. Mark Simmons - Bristol Sounds, is published by RRB Photobooks on 1 October
Register for free to continue reading
Registration is a free and easy way to support our truly independent journalism
By registering, you will also enjoy limited access to Premium articles, exclusive newsletters, commenting, and virtual events with our leading journalists
Already have an account? sign in
Join our new commenting forum
Join thought-provoking conversations, follow other Independent readers and see their replies