Dronestagram Photo Contest 2015: Drone's eye view of Maringá Cathedral takes top prize
Yes, there really is an Instagram for drones...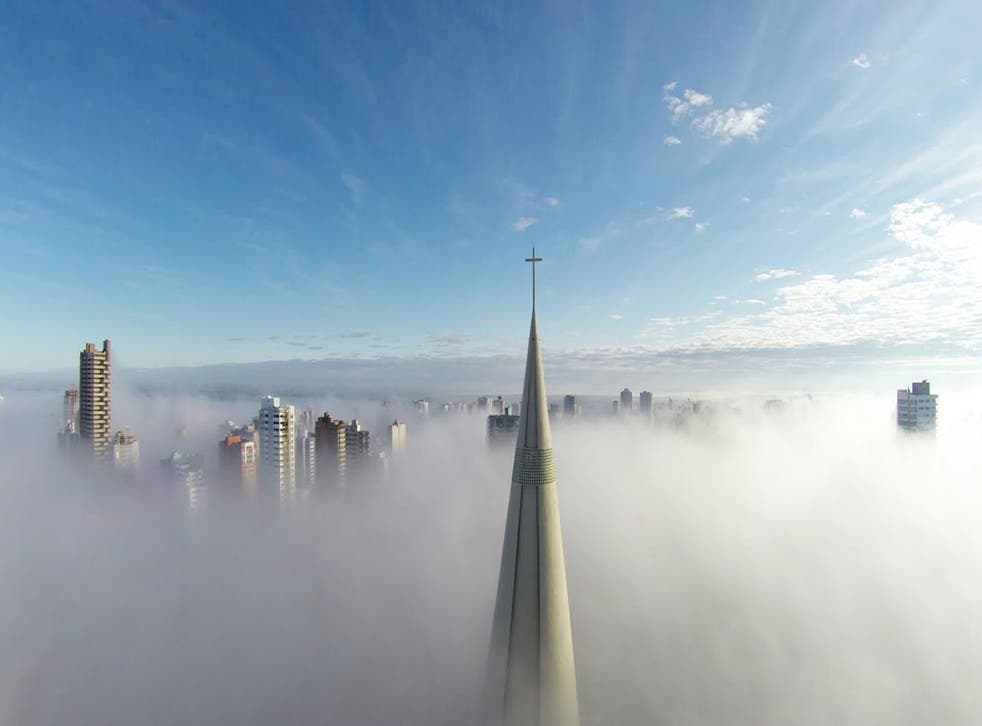 The steeple of Maringá Cathedral pokes eerily out from the mist above the Brazilian city.
The bleak high-rise buildings contrast with the fog against the brilliant blue of the sky and the horizon feels unusually close.
This unique perspective (above) is neither bird's eye view nor man's, but is the mechanical and precise vantage point of a machine, a drone.
It is the winning photograph in this year's International Drone Photography Contest which is organised by drone-only social networking site (yes, really) Dronestagram.
"Above the Mist" by Richardo Matiello was chosen as the winning image from among 5,000 entries across three categories: places, nature and dronies (selfies made with drones).
"Drone photography depicts a new vision of the world with stunning images taken from low altitude, near field," says Eric Dupin from Dronestagram. "Only a drone allows [you] to discover and enjoy the cathedral from this point of view.
"
Register for free to continue reading
Registration is a free and easy way to support our truly independent journalism
By registering, you will also enjoy limited access to Premium articles, exclusive newsletters, commenting, and virtual events with our leading journalists
Already have an account? sign in
Register for free to continue reading
Registration is a free and easy way to support our truly independent journalism
By registering, you will also enjoy limited access to Premium articles, exclusive newsletters, commenting, and virtual events with our leading journalists
Already have an account? sign in
Join our new commenting forum
Join thought-provoking conversations, follow other Independent readers and see their replies