Mitsuo Suzuki's cherry tree leaves: A reminder of the entire plant system
A personal study of the leaves that fell from the photographer's tree, collected and preserved over two years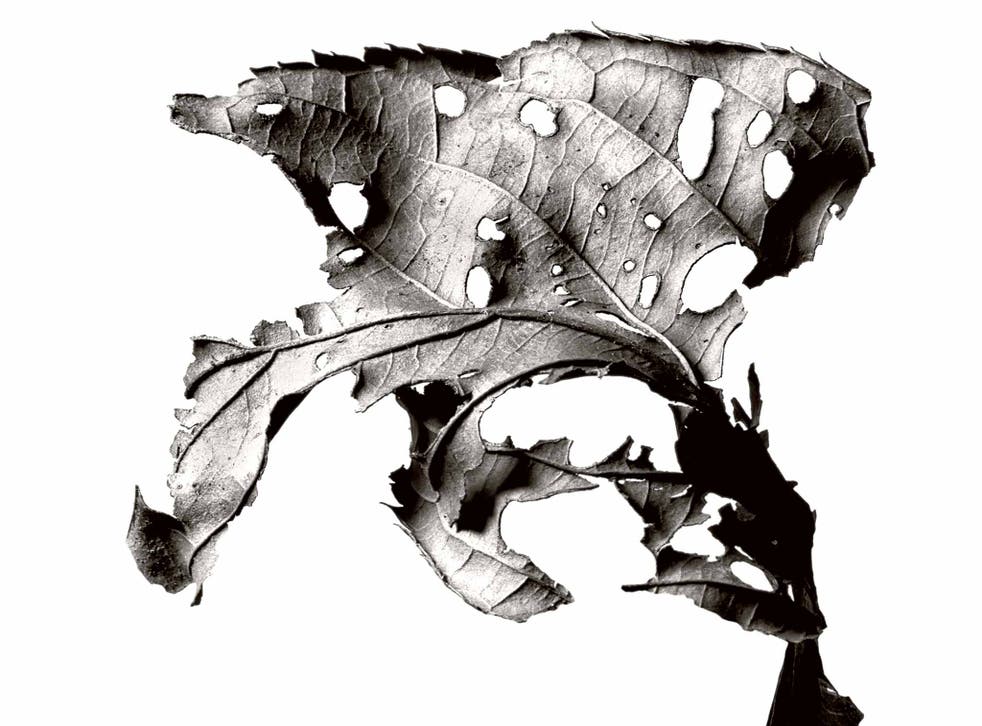 In Japan, the appearance of cherry blossom lining city streets symbolises the beginning of spring. The trees being well cared for, the leaves retain their size and shape even as they fall to the ground each autumn.
Not so in Mitsuo Suzuki's garden. "There is an old cherry tree there; it has been left in adverse conditions for some time and has been home to countless caterpillars and bugs," says the Tokyo-based photographer.
"In autumn, when I picked up the leaves, I noticed a striking difference to those elsewhere. The leaves looked ugly; they were varied in size and eaten away. No single leaf retained its original figure. However, I found this uniqueness to be striking."
In "Sakura: the Humble Leaf" (sakura being the Japanese cherry tree), the 50-year-old shares a personal study of the leaves that fell from his tree, each collected and preserved over a two-year period.
He stored the blades in a cardboard box before one day taking them out, spreading them across a workbench and selecting which to shoot by observing the quality and character in each etiolated specimen.
Using a large-format camera and flashlight, Suzuki took the photographs in his studio. Each leaf was held up straight by clipping the stalk against a white-walled background. "With the leaf and background exposed to the flashlight concurrently, it was possible to capture the delicate, broken qualities so rarely seen.
"When asked about a cherry tree," Suzuki adds, "we tend to imagine its flower. But we should be reminded of the entire plant system – and then, of course, the leaves that give us a beautiful scenery and, hidden in the soil, the roots which take up the nutrients necessary for life."
For more: mitsuosuzuki.com. To order prints: interart7.com, email info@interart7.com
Join our new commenting forum
Join thought-provoking conversations, follow other Independent readers and see their replies