Social documentary: the working class and marginalised communities of the North East
The Amber collective, based in Newcastle, is holding its first major retrospective.
Charlotte Cripps
Tuesday 30 June 2015 12:00 Comments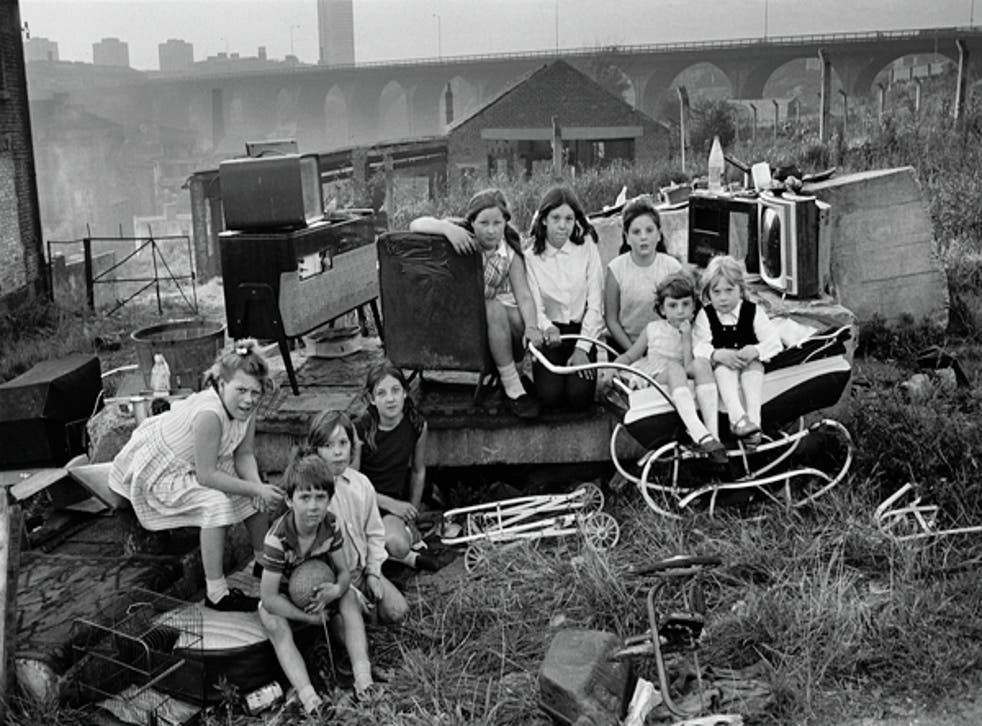 Amber, a social documentary collective based in Newcastle, is holding its first major retrospective. For Ever Amber brings together more than 150 original photographs and film clips capturing 40 years of cultural, political and economic shifts in North-east England.
The collective was founded by the film-maker Murray Martin in 1968 and its collection of photographs, which document working-class and marginalised communities, as well as disappearing landscapes in the North-east, is still growing today.
A photograph of a terraced street in Byker from 1969, titled Kendal Street is taken by Sirkka-Liisa Konttinen, a founding member of Amber. She had just moved into the area of houses that were about to be demolished to make room for the Ralph Erskine-designed Byker Wall Estate. While Tish Murtha's photograph, Youth Unemployment, taken in 1981, of children leaping from derelict flats, focuses on her own community of Elswick and her family and friends. Nick Hedges' photographs document the fishing industry. Sorting Out the Catch on Deck, from 1980, shows a fisherman standing in his boat with piles of fish and seagulls overhead. While Dean Chapman's photographs include children messing about on a sofa in a front garden in one of Durham's former mining communities from his Shifting Ground series.
Alongside Amber's own photographs and films, is a rich collection of associated work by other international photographers, including Weegee and Henri Cartier-Bresson, whose works have inspired the collection. The title of the exhibition is taken from an inscription by Cartier-Bresson on a photograph that he donated to the Amber collection.
"Some people ask why aren't we showing the bright shiny new regeneration that is happening here." says Amber member Graham Rigby. "That material gets publicity in the media. We are documenting the people, voices and experiences that are marginalised. Amber has always been rooted in the working class and we have stuck with that."
For Ever Amber, Laing Gallery, Newcastle, today until 19 September (amber-online.com)
Register for free to continue reading
Registration is a free and easy way to support our truly independent journalism
By registering, you will also enjoy limited access to Premium articles, exclusive newsletters, commenting, and virtual events with our leading journalists
Already have an account? sign in
Join our new commenting forum
Join thought-provoking conversations, follow other Independent readers and see their replies