Stone balancer Adrian Gray creates striking statues on the Isle of Man
Gray scouts out the island's best locations to create his beautiful artworks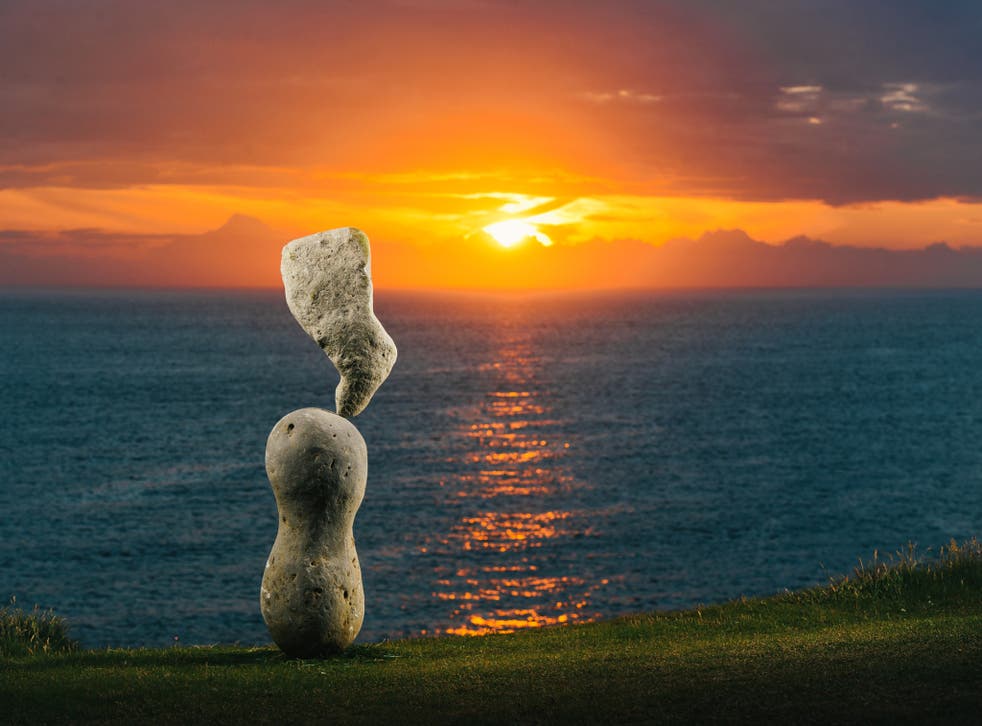 The Isle of Man has never looked more beautiful than in the backdrop to these striking photographs of cleverly-balanced stones.
Adrian Gray, a world leader in the art of stone balancing, has been hard at work scanning the island in search of the best locations to put his honed skills to the test, with photographer Mikael Buck on hand to record the unbelievable results.
Gray takes his inspiration from his stunning natural environment and studies each stone carefully to fully understand weight distribution and how the shapes will fit together before building his monuments.
He was asked to create the sculptures after the Isle of Man's government noticed his talent on Channel 4's Grand Designs.
Stunning images of stone balancing artwork

Show all 16
"Stone balancing is all about paying close attention to feelings - from the feel of gravity to secure the perfect balance to understanding the feeling of a place so as to marry the stones perfectly with their surroundings, Gray said.
"The Isle of Man has such an innate tranquility, combined with a stunning natural beauty that pairing this with the calming nature of a perfect balance was simple."
Each of Gray's stone balances reflects the unique environment in which it was made, from the flat pebble beaches of Point of Ayre to the Isle of Man's sole mountain Snaefell.
The Isle of Man's tourism board wanted to draw attention to the range of beauty spots "to give a great first glance of what the island has to offer", despite being just 32 miles long and 14 miles wide.
Gray's sculptures have since been removed for health and safety reasons bar one, which has become a permanent statue at Curraghs Wildlife Park.
Join our new commenting forum
Join thought-provoking conversations, follow other Independent readers and see their replies