Finding the Right Coast: Photographer Susannah Ray documents fearless surfers in subzero New York
Rockaway Beach-based photographer Susannah Ray's series Right Coast offers a glimpse into the world of those whose passion for surfing drives them through the winter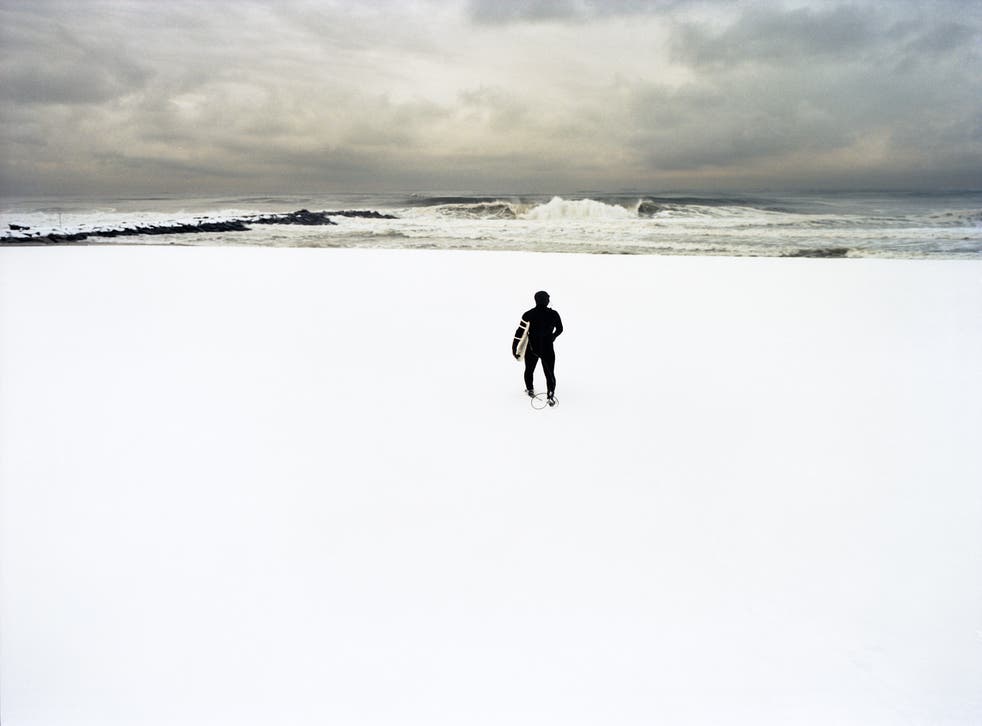 Mid-winter, a time when many New Yorkers can be seen cosied up in cafes with knitwear and hot drinks; however, a select few put their passion before comfort and brave the turbulent Atlantic to catch some waves.
Photographer and avid surfer Susannah Ray is among them – despite the freezing temperatures and blizzard conditions misting up her camera lenses.
"We are a little crazy to surf in the winter," she says, "but wetsuit technology is quite good and you are warmer than the photographs look. The summertime crowds disappear and the waves are more formidable and rewarding."
Documenting the lesser known New York surfing community over a period of almost eight years, the Rockaway Beach-based photographer captured the moments of fear, excitement and pain that are intrinsic to the lives of those who live to ride the waves.
Shot entirely on film, snow covered beaches featuring intrepid surfers navigating brutal winter waters offer an alternative insight into the sport. In one image, a surfer named Gilbert sits out minor surgery after coming too close to a board: "Our friend Faye was an ER doc and she stitched him up on the front porch," explains Ray.
Susannah Ray: Right Coast

Show all 10
Kui, February Swell, 2005, is another favourite. "To see this wetsuit-covered figure striding purposefully over a snow-covered beach toward an enormous mountain of a wave, it is a bit thrilling and terrifying all at once," she says.
Surfing can be dangerous at the best of times, but the series of images that make up Right Coast introduces outsiders to a whole new level of adrenaline.
"As curator Sean Corcoran points out, these photographs are my life in pictures," says Ray. "Each one not only describes the unique subculture of NYC surfing, it also describes a moment in my life."
A surfer for 14 years, the 43-year-old artist says she was late to the game, but soon let surfing become a significant part of her life. "Surfing has shaped my artwork, my choice of friends; it introduced me to my husband, it decided where I would buy a home and settle down. Our lives do revolve around surfing, as much as they can given that we live in New York City where surf is not consistent nor always good." Even her five-year-old daughter has started surfing, though not yet in the sub-zero north-east temperatures.
"Making the photographs was hard in some of the blizzard conditions. The battery would get too cold and camera would stop working. The lens would get a coating of snow or ice, so the optics would be compromised.
"Surfing is really fun and it's a great way to get in the water and cool off in the summer. But it is also a challenging sport, the learning curve is steep and very humbling."
Join our new commenting forum
Join thought-provoking conversations, follow other Independent readers and see their replies