Where are you, my love? The difficulties of being LGBT in Istanbul
Despite resistance, members of the LGBT community in Istanbul are preparing to hold a Pride parade tomorrow. Teo Butturini captures the words and pictures of those pushing for change
Teo Butturini
Tuesday 04 July 2017 15:21 Comments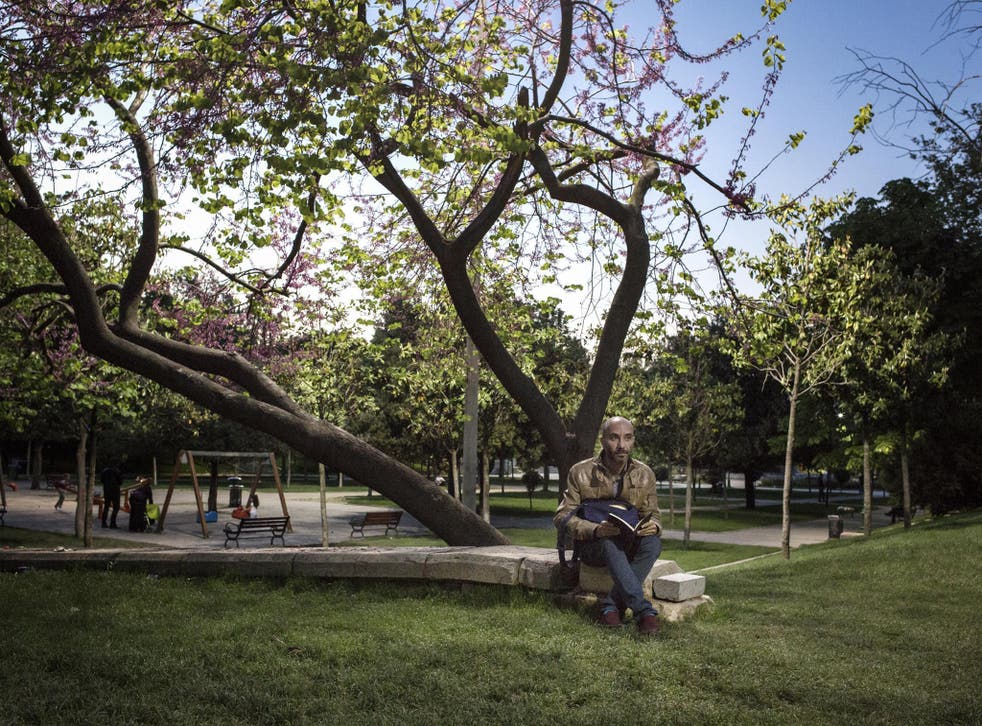 Homosexuality has been legal in Turkey since 1858, during the Ottoman empire, and many of the same laws have been used in the country since 1923, when the Republic was founded, with transsexual people given the right to change their legal gender in 1988.
Recent years have seen a change in public opinion, however, with the Middle Eastern country becoming more conservative. Attacks against gay, lesbian and transgender people have become more frequent – and deadly. Such was the case of Hande Kader, a transgender activist and sex worker who was brutally killed and mutilated before her body was set ablaze in a park in Istanbul in August 2016.
Last month, Turkish police stifled an LGBT pride march in Istanbul after organisers went ahead with the planned event despite a third ban in three years by authorities. According to witnesses, police fired rubber bullets to disperse at least one crowd and several people were detained. Organisers of a Trans Pride March were also stopped from marching in Istanbul's main square on Sunday. Last year, members of the LGBT community were also attacked by police with water cannons and rubber bullets for trying to hold a Pride parade.
The Pride march was organised to take place on the same day as the Bayram, the Turkish name for Eid-Al-Fitr, which marks the end of the Holy Month of Ramadan.
Discrimination protections for diverse sexual orientation and sexual identity have been debated, but not yet ratified by the country's Parliament. And many Turkish officials often use "homophobic and transphobic rethoric" in their speeches, according to Amnesty International.
The situation in Istanbul is becoming increasingly dangerous for members of the LGBT community – but in rural areas of Turkey, it is far worse.
Honour killings are still practised in more rural communities, with families plotting the murders of members who they believe are engaging in 'immoral sexual behaviours'. More than 40 hate murders have been committed against LGBT individuals between 2010 and 2013, according to a report submitted to the UN by local rights groups.
Despite the resistance – and potential danger – members of the LGBT community faced, they still took to the streets, but found their voices silenced. Here, the stories of a handful of those protesters are told.
LGBT in Istanbul

Show all 8
Register for free to continue reading
Registration is a free and easy way to support our truly independent journalism
By registering, you will also enjoy limited access to Premium articles, exclusive newsletters, commenting, and virtual events with our leading journalists
Already have an account? sign in
Join our new commenting forum
Join thought-provoking conversations, follow other Independent readers and see their replies