Pokemon GO UK release date - and how to get it now on iPhone and Android
Gotta swipe 'em all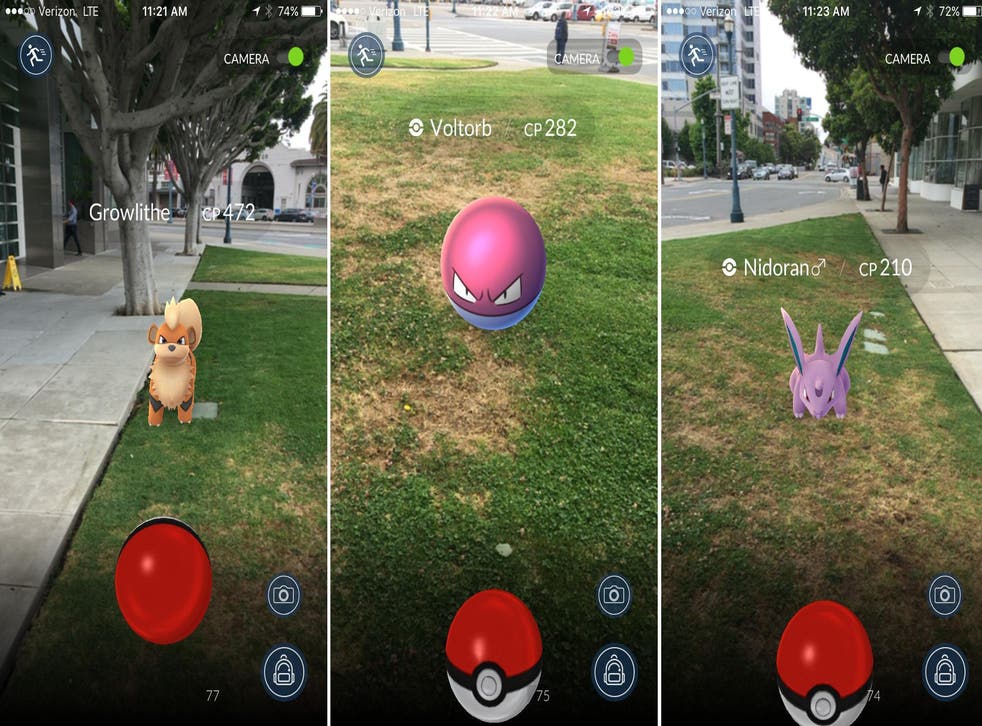 Pokémon GO started rolling out in the US on 7 July, an ingenious smartphone game that brings the Poké Ball-slinging game mechanic into the real world through your camera.
The Pokémon Company and developer Niantic has so far given no official comment on a date for the launch of the app and wristband in the UK, but we're in touch with them and will let you know when that changes.
You can, however, download the game now with just a few taps. It might not be as straightforward as hitting 'GET' on the App Store, but will only take five minutes tops.
How to get Pokémon GO on iPhone
1. Log out of your current Apple ID on your iPhone. The fastest way is to open the App Store, click the Featured tab, scroll right to the bottom, tap your Apple ID and hit 'Sign out'.
2. Go to Settings > General > Language & Region and change the region to the US, Australia or New Zealand.
3. Download any free app and you'll be prompted to create a new Apple ID. Do so, and select 'None' in the billing menu. Add any US/Australia/NZ-based address.
4. Try searching for Pokémon GO again and it should now be there and ready to install. Time to start catching wild Rattatas in your local Sainsbury's!
Pokémon GO - Get Up and Go Trailer
How to get Pokémon GO on Android (slightly more tricky)
1. Download Pokémon Go from an APK download site such as APKPure.com, ideally directly on your phone but, failing that, on a PC (58.1MB file size).
2. If using a PC, attach your phone to the PC via USB and drag the downloaded file to your Downloads folder. On your phone go to Settings > Security and enable installation of apps from unknown sources. Now hit Pokémon Go in your Downloads folder to install the game.
Read more: 8 improvements we want to see on Pokemon GO
Fish out of water: Magikarp found in unusual places on Pokémon Go

Show all 7
Register for free to continue reading
Registration is a free and easy way to support our truly independent journalism
By registering, you will also enjoy limited access to Premium articles, exclusive newsletters, commenting, and virtual events with our leading journalists
Already have an account? sign in
Register for free to continue reading
Registration is a free and easy way to support our truly independent journalism
By registering, you will also enjoy limited access to Premium articles, exclusive newsletters, commenting, and virtual events with our leading journalists
Already have an account? sign in
Join our new commenting forum
Join thought-provoking conversations, follow other Independent readers and see their replies