The Independent's journalism is supported by our readers. When you purchase through links on our site, we may earn commission.
Seth Meyers' 8 best jokes from the Golden Globes: 'It's 2018 - marijuana is finally allowed, sexual harassment finally isn't'
'Oh, was that too mean? To Kevin Spacey?'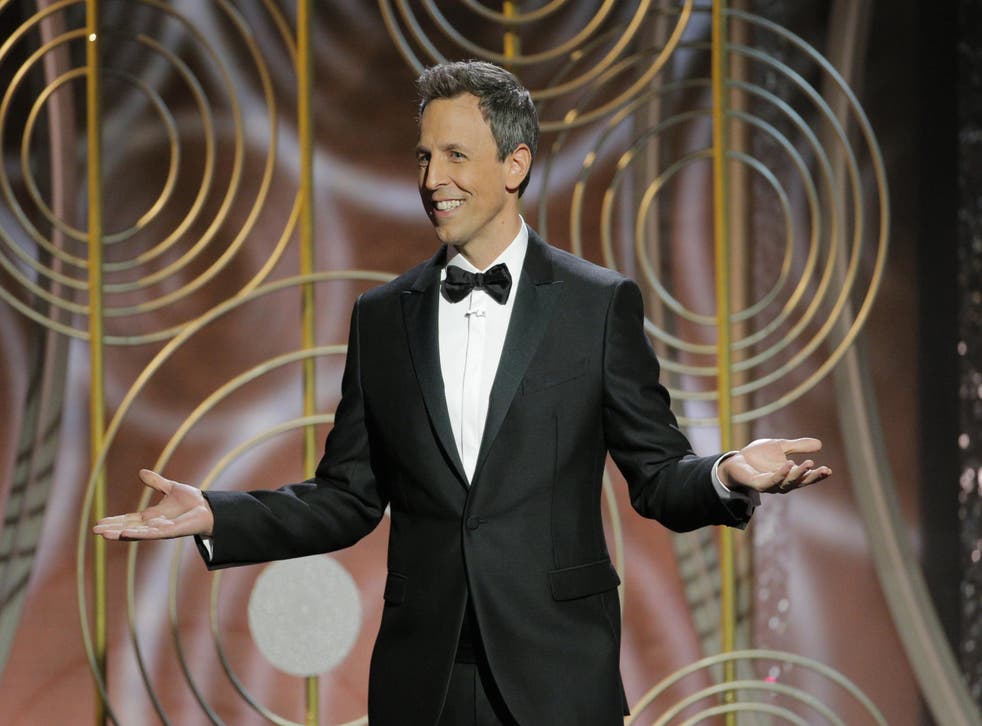 Full list of all the Golden Globes 2018 winners
The Golden Globes has kicked off with an extremely topical opening monologue from host Seth Meyers which saw him directly address the sexual harassment scandal to have rocked Hollywood in recent months.
"Good evening ladies and remaining gentlemen," Meyers addressed the crowd before throwing himself into a 15-minute long speech in which he referenced disgraced film producer Harvey Weinstein, Kevin Spacey and Donald Trump.
Below are Meyer's most memorable jokes.
Golden Globes fashion 2017 gallery

Show all 32
'Harvey Weinstein isn't in the room tonight. Don't worry, he'll be back in 20 years when he''ll be the first person to be booed during the In Memoriam segment."
"Happy New Year, Hollywood. It's 2018. Marijuana is finally allowed and sexual harassment finally isn't. It's gonna be a good year."
"This was the year of big little lies and get out, and also the TV series Big Little Lies'and the movie Get Out."
"For the male nominees here tonight this is the first time in three months it won't be terrifying to hear your name read out loud. 'Did you hear about Willem Dafoe?' 'Oh god no!' He was nominated, don't do that!'"
"A lot of people thought it would be more appropriate for a woman to host these awards and they may be right… but if it's any consolation I'm a man with absolutely no power in Hollywood. I'm not even the most powerful Seth in the room tonight." [The camera cuts to Seth Rogen]. Hey, remember when he was the guy making trouble with North Korea?"
They tried to get a woman to host this show, they really did. They said, 'Hey, how'd you like to come and be judged by some of the most powerful people in Hollywood?' And they said, 'Hm, where is it?' And they said, 'It's at a hotel.' Long story short, I'm your host tonight."
"The show goes on. I was happy to hear they're going to do another season of House of Cards. Is Christopher Plummer available for that too? I hope he can do a Southern accent because Kevin Spacey sure couldn't … Oh was that too mean? To Kevin Spacey?"
[On The Shape of Water] "When I first heard about a film where a woman falls in love with a hideous monster, I thought it was a Woody Allen movie,"
Follow Independent Culture on Facebook
Join our new commenting forum
Join thought-provoking conversations, follow other Independent readers and see their replies