Shakespeare, the way he would have played it: Week in Books column
Arifa Akbar
Thursday 17 December 2015 12:16 Comments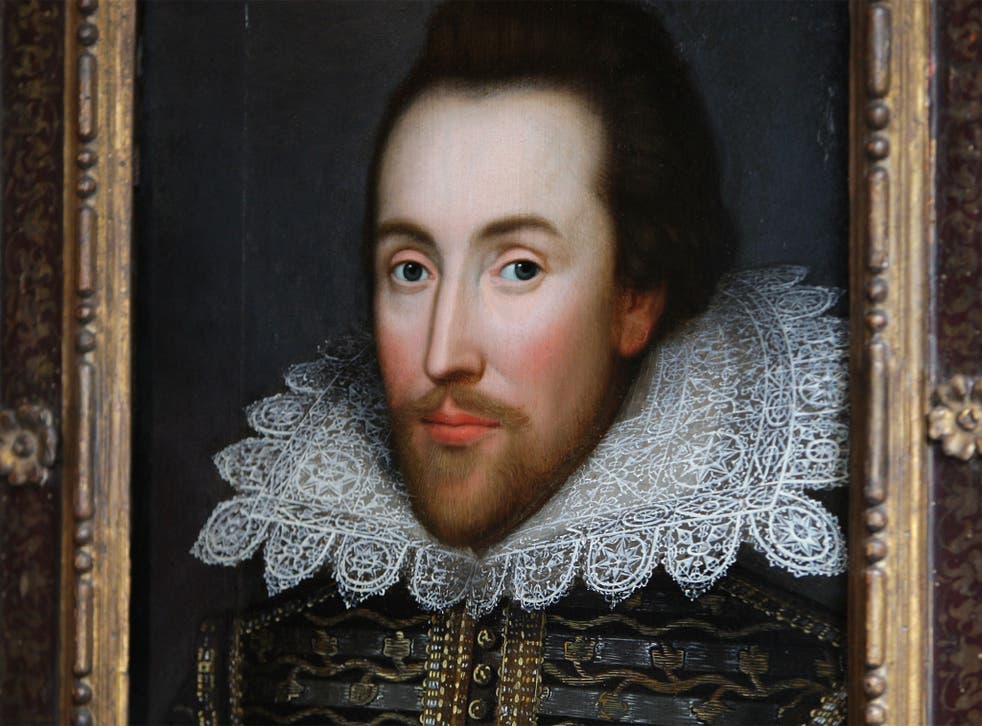 There is another way to see Shakespeare, I discovered this week, beyond the improvised, the abridged and the foreign-language productions that reboot the Bard. It is Shakespeare staged without a rehearsal, as was originally done in the 16th and 17th centuries, when each player was given a scroll with only his part, and relied on original "cue scripts" that contained the barest of contexts – when, and to whom to speak. No one, except for Shakespeare, knew the play as a whole before it was performed thus. Actors' senses of discovery mirrored the audiences' own. Some had hours to learn lines and carried multiple parts in their heads.
It sounds like chaos, so I could not have guessed how good it would be to see it staged in this way this week, at London's Cockpit Theatre, when the Salon Collective theatre company performed Two Gentleman of Verona with no prior rehearsal, and no knowledge of the play among its actors, bar their own parts, the only few cues from the First Folio. The first hurdle for the theatre company was to find actors who did not know the cast or the storyline. The second was to make it work.
The company was set up in 2012 to create work that genuinely connected with viewers. To a modern-day audience, their venerable attempt at authenticity might have run the risk of being little more than a gimmicky live rehearsal. Instead it captivated. The costumes consisted of just coloured bibs with names of characters embroidered on one side, so that we were not distracted by pompous period wigs and doublets. The language came alive, perhaps because the actors were actively trying to navigate their parts against the others on stage. I noticed lines – "we find ourselves in love" and "they do not love that do not show their love" – which I had paid little attention to before, because they were spoken with an unsteadiness and immediacy, as if they were not part of Shakespeare's great legacy but new revelations.
There were awkward pauses between actors, nervous glances exchanged, and the comedy, when it came, was unpredictable and anarchic – far funnier for its uncertain elements, while the betrayals of love and friendship between Valentine, Protheus, and their romantic interests held surprises for actors, and so for us too. Some interchanged their parts so that Protheus was played by several different men (and women), for example, and there seemed to be a democracy of performance in this.
Viv Groskop, the artistic director of The Independent Bath Literature Festival, who will host a Salon Collective performance at the festival in 2016, was cast in the madcap role of Launce, and played her part with great physical comedy alongside the puns. Everyone was unsure of what she might do next, including, one suspected, herself. Reflecting on acting semi-blind to the script, she said: "I nearly cracked on the morning of the performance and almost Googled a synopsis of the play because I thought: 'How on Earth can I be in a play without knowing anything that happens…?' But I managed to hold strong and performed as cluelessly as Shakespeare intended."
So much the better. Authenticity seems to obsess us in relation to Shakespeare. Books have drawn us back to original performances through the centuries, the most recent being the Bodleian Library's The Making of Shakespeare's First Folio by Emma Smith. It's full of admirable detail and scholarship but what we want, most of all, is to see Shakespeare that feels new and fresh. This kind of performance does just that.
Salon Collective will perform as part of a Shakespeare Gala double bill on 27 February in Bath. http://thesaloncollective.org/twogentlemen/ Tickets will be available to The Independent readers from Saturday 16 January 2016 and on general release from Monday 18 January 2016. For more information: bathfestivals.org.uk/literature
Bad sex, bad guys and a bad loser: Morrissey's post-award horrors
Morrissey has not received the Bad Sex Award in good humour. In an interview with a Uruguayan newspaper, he reportedly blamed his enemies whose "greatest intention as everyone knows is to try and put against you all your achievements. The best thing is just to keep your distance from people like that because there are too many good things in life to allow these repulsive horrors to pull you down."
As puerile and depressingly British as the Literary Review's annual award is, I'm not sure that his debut novel's bad sex can be entirely blamed on enemy interception.
Register for free to continue reading
Registration is a free and easy way to support our truly independent journalism
By registering, you will also enjoy limited access to Premium articles, exclusive newsletters, commenting, and virtual events with our leading journalists
Already have an account? sign in
Join our new commenting forum
Join thought-provoking conversations, follow other Independent readers and see their replies