The Independent's journalism is supported by our readers. When you purchase through links on our site, we may earn commission.
Sharon Stone laughs heartbreakingly when asked whether she's experienced sexual harassment: 'I've been in this business for 40 years'
'I didn't come to Hollywood with any protection - I've seen it all'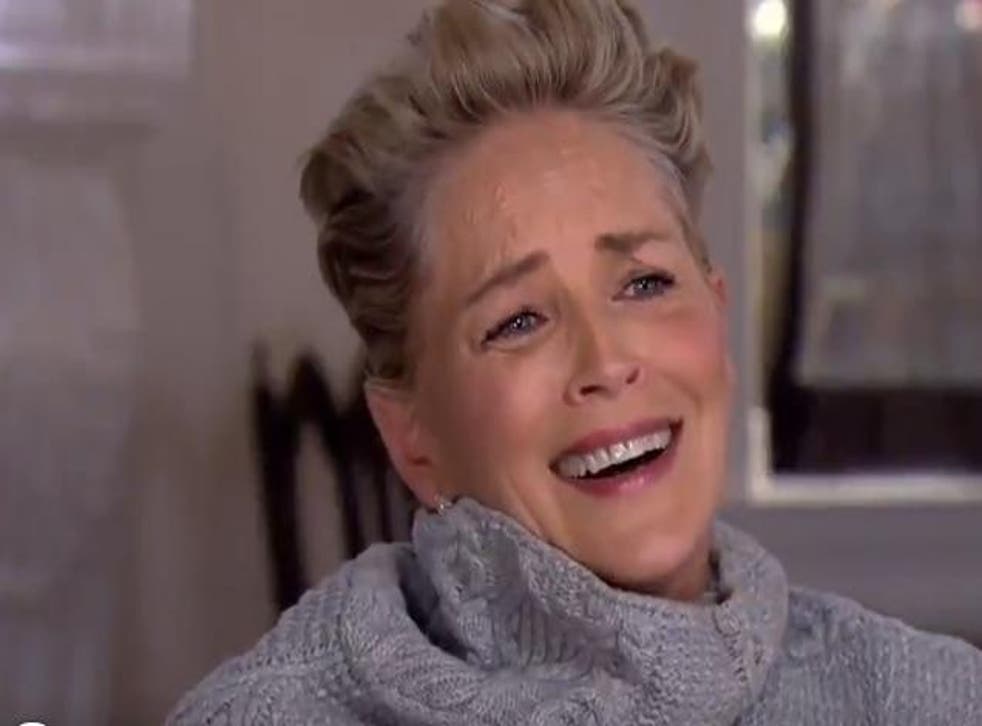 Sharon Stone is being praised for her response to being asked whether she's been the victim of sexual harassment during an interview.
In the wake of the #MeToo and #TimesUp movements to have followed several Hollywood stars' experiences of sexual misconduct, many actors are getting asked about their own experiences which is leading to some eye-opening responses.
Stone was promoting Steven Soderbergh TV drama Mosaic during a one-on-one interview with CBS Sunday's Lee Cowen when the host said: "I don't know how to ask this in a delicate way, but were you ever in a position like that, that you felt that you were uncomfortable?"
Stone's response? Laughter.
"You're laughing, but I don't know if that's a nervous laugh, or an 'Are-you-kidding-me-of-course-I-was' laugh?" Cowen said, unsettled.
It was here where Stone laid it down as plainly as she could.

"Oh, I've been in this business for 40 years, Lee. Can you imagine the business I stepped into 40 years ago? Looking like I look, from Nowhere, Pennsylvania? I didn't come here with any protection. I've seen it all."
Wearing black for women – activists and actors at the Golden Globes

Show all 55
Stone's powerful response is drawing parallels with the one made by Kill Bill star Uma Thurman who stated measuredly that she would provide a statement on the Weinstein scandal when she felt "less angry."
Follow Independent Culture on Facebook
Join our new commenting forum
Join thought-provoking conversations, follow other Independent readers and see their replies