Terry Richardson: Photographer accused of sexual abuse claims all sexual shoots were consensual
Vogue, GQ and Vanity Fair publisher Conde Nast International has severed ties with him
Loulla-Mae Eleftheriou-Smith
Wednesday 25 October 2017 10:17 Comments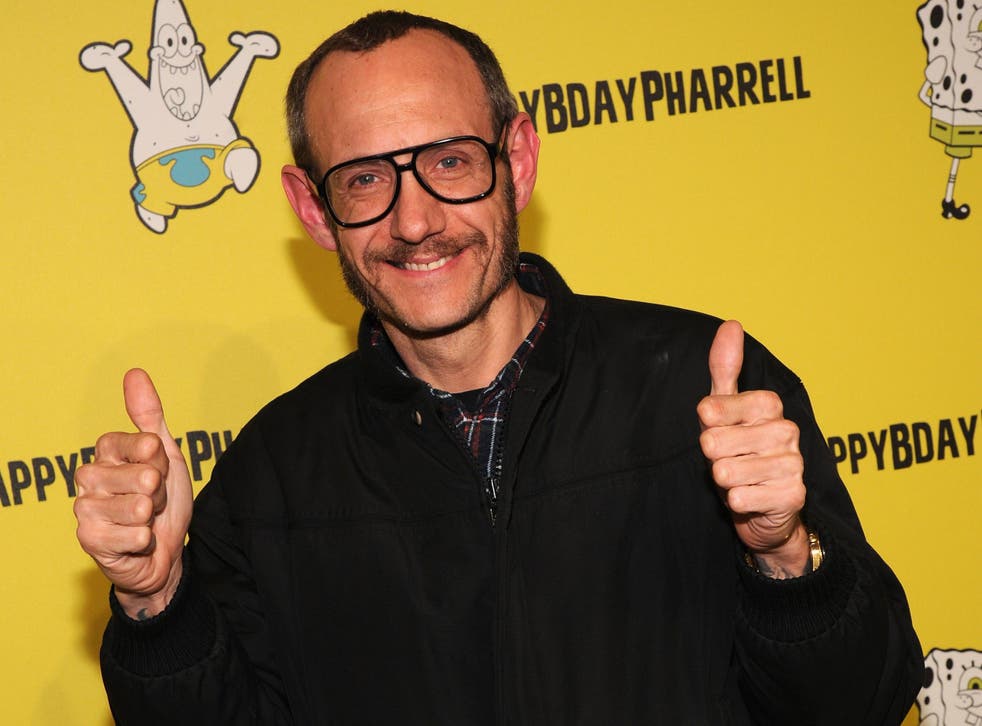 Terry Richardson, the controversial fashion photographer known for sexually explicit shoots, has insisted that anything that happened on his studio sets was consensual.
The 52-year-old has spoken out after he was dropped from a host of influential fashion magazines, including Vogue, GQ, and Vanity Fair.
Publisher Conde Nast International has also severed ties with him.
The firm's vice president James Woolhouse reportedly emailed he company's "country presidents" telling them that "any shoots that have been commission[ed] or any shoots that have been completed but not yet published, should be killed and substituted with other material".
But a spokeswoman for Richardson said he was "disappointed to hear about this email especially because he has previously addressed these old stories."
They added: "He is an artist who has been known for his sexually explicit work so many of his professional interactions with subjects were sexual and explicit in nature but all of the subjects of his work participated consensually."
Richardson has photographed stars including Beyoncé, Rihanna and Lady Gaga, and has also directed videos for musicians including Miley Cyrus' "Wrecking Ball" film in which she appeared naked.
Harvey Weinstein: his accusers

Show all 42
He often appears with models in sexually explicit images, but he has previously claimed that gritty, sexual imagery is simply part of his style.
But in 2014 numerous complaints from models surfaced over Richardson's alleged inappropriate conduct, with some claiming the photographer coerced them into sex.
He responded to the allegations at the time by claiming that the explicit acts were part of "exploring sexuality" in a blog on the Huffington Post, calling the accusations false and claiming to be the victim of an "emotionally charged witch hunt".
He added that the stories were "hate-filled and libellous".
Allegations about his behaviour have resurfaced in the wake of the revelations over Harvey Weinstein's widespread alleged sexual abuse of women in the film industry.
More than 40 women have accused the producer of harassment and abuse dating back decades.
Register for free to continue reading
Registration is a free and easy way to support our truly independent journalism
By registering, you will also enjoy limited access to Premium articles, exclusive newsletters, commenting, and virtual events with our leading journalists
Already have an account? sign in
Join our new commenting forum
Join thought-provoking conversations, follow other Independent readers and see their replies