The Tate Modern extension: pioneering the public art experience or expanding its footprint into London's culture tourism?
Is the new Tate Modern extension pushing London's art institution further towards being merely a tourist attraction, asks Sarah Jilani?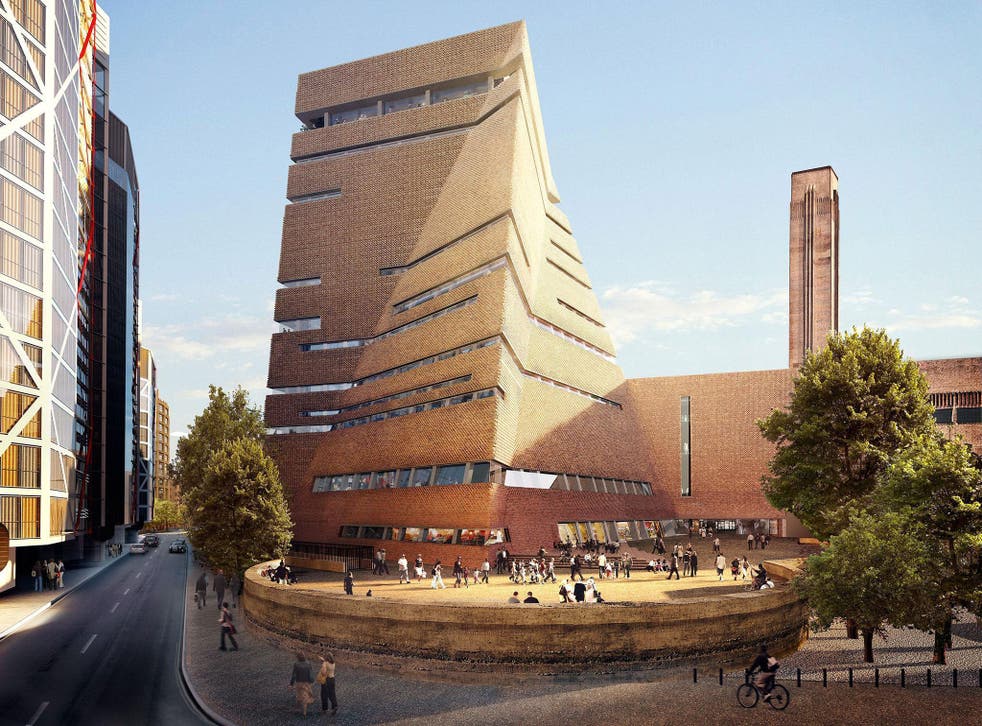 The £260m new extension to the Tate Modern in London will open this Friday. Switch House is an angular, sleek building designed by Herzog & De Meuron, the architects who garnered acclaim for converting the derelict Bankside power station in 2000 to the building that is today a global hub of contemporary art. For all its 60 per cent more gallery space, 10-storey extension and ambition to reinvent the museum-going experience, the Tate extension may just encapsulate the paradox that is London's culture scene: globally renowned and profitable, yet often distracted from its aims of fostering creativity and keeping more contemporary art public.
Director Frances Morris and her team's ambitions for the new expansion veers towards an "all-in-one" museum experience, a pitch with admirable intentions but confused delivery.
The Pritzker Prize-winning architect duo – who have since completed a swathe of works including the Beijing Olympic Stadium – have created the pyramidal tower Switch House and put to use the underground electrical facilities and oil tanks from the power station's bygone era. The latter will be a new performance art space, filling a gap in the current Tate Modern's offering, but only three of the 10 new levels will be for art. One will be a panoramic viewing floor, one a restaurant, one for learning and events, and another for the bar and shop. It could be crowd-pleasing, easing the overcrowding of the Turbine Hall on weekends and offering accessible events to those less interested in the exhibitions. Or it could push Tate Modern further towards the tourist attraction it sometimes seems, with some new collections thrown in.
The video intro to the Tate Modern extension closes with: "As Art Changes, So Do We." It is a simple and powerful statement, hinting at the Tate Modern's history of pushing boundaries in public art engagement, and its ambition to keep the iconic hub exciting for the capital's high-spending foreign visitors and culture-curious Millennials. According to Tate Director Sir Nicholas Serota, the new extension will be the means of demonstrating Tate Modern's evolution, especially in that the cultural diversity of the new artworks housed - among them more non-Western art and female artists' works - will set its tone apart.
Their other main aim is making art a more "participatory" experience in Switch House, with spaces for relaxing, collaboration and interaction. To object to such democratising intentions would make anyone feel like a straight-laced, elitist bore. Enjoy being left well alone to take in artwork at your pace, or care more about what is on display than whether the space you just entered makes you feel "interactive" with other museum-goers, and you may just be labelled outmoded. Yet the so-called collaborative aim of the new spaces is hard to understand: apart from Tate Exchange, the floor dedicated to workshops, talks and space for creative hire, what exactly will make the Switch House galleries more participatory than, say, the interactive large-scale works the Turbine Hall has hosted in the past?
Environment may affect behaviour, but stylish new spaces that race to provide something for everyone neither suddenly make the art inside accessible for everyone, nor necessarily translate into an experience that jolts the viewer to participation and greater artistic appreciation.
Museums do not always have to be about the "activation" of their visitors. Tate Modern's new focus, cultural institutions nowadays seem to equate a satisfying visit with how many times the audience have been prompted to participate, click, share, broadcast, check-in and spend at box office and restaurant, event and shop. The reality is, rarely is all this done in one visit, and rarely does doing so equal a more contemporary or fulfilling experience.
Even those closely interested in the arts may visit the Tate Modern solely to see its new major exhibitions, perhaps rarely booking that interactive tour or workshop. Has the institution in question failed them, or failed to engage the family that can come once a year for a children's workshop and a meal? Expansion does not need to mean catering to all with every experience they could possibly want today and tomorrow, but evolving to deliver a diversity of creative visions to an audience equally diverse in the ways it may choose to engage with art today.
Tate Modern, as a symbol of culture and tourism in the capital, should certainly always evolve, but as an institution providing much-needed public arts access, it is vital that it evolves with substance above the latest trends. With this new extension, could Tate Modern be confusing catering to our new, technology-driven patterns of consumption with – as is its true aim – diversifying the ways in which art can continue to push our thought and challenge our habits?
For all its admirable vision, perhaps Tate's use for Switch House is actually not daring enough. As art changes, they too certainly must, but only time will tell if the new more-is-more approach hits the mark.
Register for free to continue reading
Registration is a free and easy way to support our truly independent journalism
By registering, you will also enjoy limited access to Premium articles, exclusive newsletters, commenting, and virtual events with our leading journalists
Already have an account? sign in
Register for free to continue reading
Registration is a free and easy way to support our truly independent journalism
By registering, you will also enjoy limited access to Premium articles, exclusive newsletters, commenting, and virtual events with our leading journalists
Already have an account? sign in
Join our new commenting forum
Join thought-provoking conversations, follow other Independent readers and see their replies