Broadway theatres to reopen at full capacity by end of summer
Tickets sales will resume on 5 May after more than a year of shutdown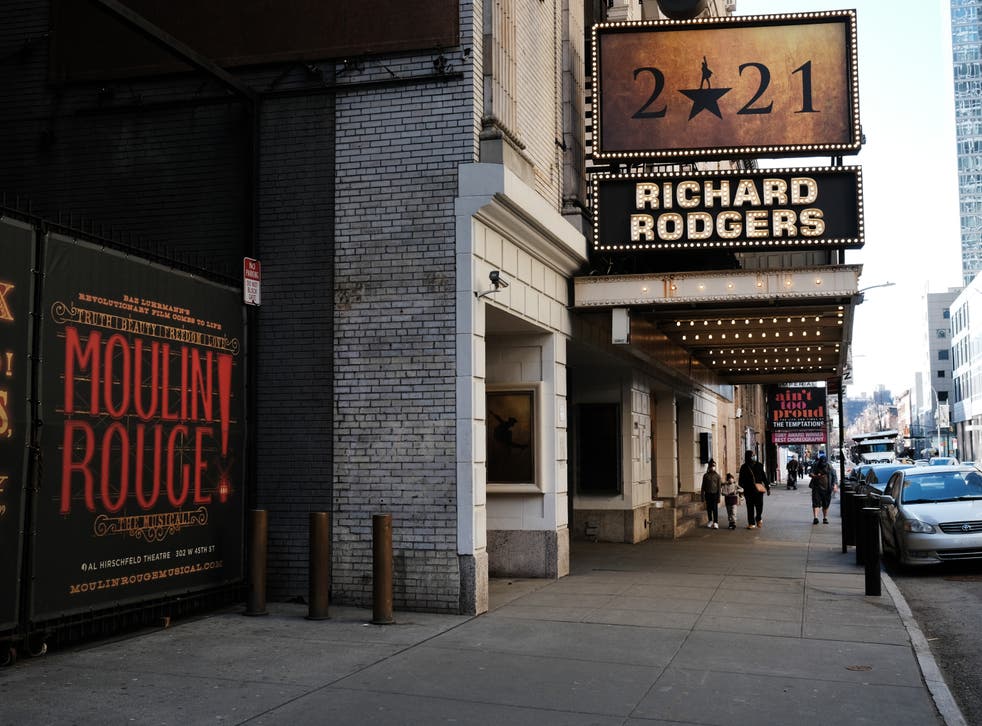 Broadway theatres will reopen at full capacity, after the coronavirus pandemic brought the industry to a standstill for more than a year.
New York Governor Andrew Cuomo announced on Wednesday that venues will once again operate at 100 per cent capacity starting on 14 September. Tickets will go on sale on Thursday (5 May).
"Broadway is major part of our state's identity and economy, and we are thrilled that the curtains will rise again," Cuomo tweeted along with the announcement.
By the time Broadway venues reopen, they will have been closed for a year and a half, almost to the day.
Theatres went dark on 12 March 2020, in a historic move that marked the escalation of the coronavirus pandemic, and the beginning of strict lockdown measures, in the US.
Theatres are expected to reopen on a rolling basis, with all of them planning to be open in September, state budget director Robert Mujica told The Associated Press.
The reopening marks a further step in New York City's easing of safety measures designed to slow the spread of Covid-19, as vaccination efforts continue in what was once the epicentre of the pandemic.
Join our new commenting forum
Join thought-provoking conversations, follow other Independent readers and see their replies