Edinburgh Festival 2019: Our guide to the best shows to see
Holly Williams picks the most interesting shows at the Edinburgh Fringe and International Festival
Monday 05 August 2019 15:30 Comments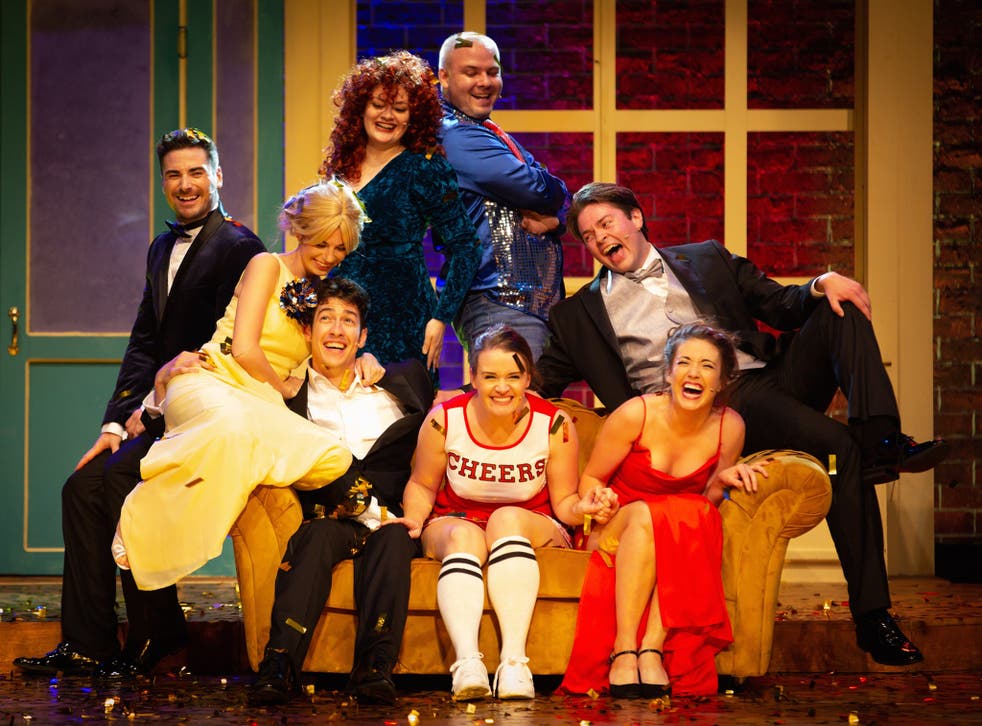 It's nearly that time again: when crowds descend on Edinburgh for the world's biggest arts festival, where every pub basement and street corner becomes a stage, and flyers and pints alike spill over the cobbled streets. The festivals are an absolute feast for theatre fans, a chance to watch the best international work, to catch up-and-coming young companies, and to see so many heartfelt solo shows that you finish the festival performing your own earnest inner monologue. It's always a good idea to leave time (and budget) for a punt on a random show you overheard excited chatter about in the loo queue, but in order not to feel totally overwhelmed, it helps to book a few in too. Here's a whole host of suggestions to get you going…
Safe bets
Increasingly, if something is an Edinburgh hit, it returns. It would be entirely possible (if not quite in the spirit of things) to see only work that's already been a success. Chris Thorpe's Fringe First award-winning exploration of nationality, Status, returns, and as we heave slowly towards Brexit will surely only feel more relevant; another Fringe First holder, Square Go, is also back in the ring at Roundabout. Last year's much-acclaimed dressed. only has a short run, but promises to break hearts all over again, while What Girls Are Made Of, Cora Bissett's exhilarating look at growing up while playing in bands, returns to the spotlight. Fringe favourite James Rowland brings back his trilogy of storytelling plays – Team Viking, A Hundred Different Words for Love, and Revelations. You can even see all three back-to-back if you've got a big enough hanky.
Three of my favourite shows from the last year are in Edinburgh: Frankenstein, a mind-blowing performance by the Battersea Arts Centre's young beatboxing academy, is electrifying and really not to be missed. Kieran Hurley's Mouthpiece is a clever, heartfelt look at class and culture, art and appropriation, while It's True It's True It's True – Breach's powerful, defiant piece about the rape trial of artist Artemisia Gentileschi – returns for a third year. All are well worth your money.
Other hits heading north include War of the Worlds, Rhum and Clay's admired, twisty adaptation of HG Wells's classic; the ever-watchable and always punchy Bryony Kimmings in I'm a Phoenix, Bitch, and a new production of My Mum's a Twat, Anoushka Warden's very funny play about losing her mother to a cult, which she is now performing.
Edinburgh International Festival
Edinburgh's original festival, the EIF has got a particularly tasty programme of treats from across the globe this year. Do take a look at their programme (EIF shows are not in the big fringe brochure or website).
With their blend of live-action and animation, 1927 are always a company to watch; their new show about forgotten fables, Roots, looks a typical treat. Jackie Kay's memoir Red Dust Road, about her search for the birth parents, is adapted for the stage by Tanika Gupta, while Hear Word! Naija Woman Talk True has been called the Nigerian Vagina Monologues, thanks to its empowering stories of real women's experiences.
Milo Rau is one of the great European directors – whose work we don't get to see enough of in the UK, so it's great he's bringing his play La Reprise, which examines a real-life murder case. Robert Icke directing Ivo van Hove's company Internationaal Theater Amsterdam is an obvious fit – especially when it's Oedipus. Expect a chilling thriller. For more Greek myth, try the Mythos Trilogy: Stephen Fry brings to life his own books about Greek gods, monsters and mortals. And a new show from Tim Crouch is always exciting – so exciting that Total Immediate Collective Imminent Terrestrial Salvation is already sold out. I'd keep an eye out for returns.
40 of the greatest plays ever written

Show all 40
Plays with songs, musicals, and gig theatre
Want some nostalgic silliness? Well, as long it's the Nineties you're nostalgic about, you're in luck: there's Friendsical, the Friends parody musical, and a musical of Cruel Intentions featuring songs by Britney, Christina, NSYNC, and, er, REM. Meanwhile, Scottish indie favourites Belle & Sebastian's 1996 classic, If You're Feeling Sinister, is turned into a heist drama, of all things.
Other highlights include Musik, which has music by the Pet Shop Boys; I'll Take You to Mrs Cole!, a family show from theatre legends Complicite with an original soundtrack of kicking ska; and Islander, which sounds like a lovely, folky blending of myth and song. There's some promising gig theatre in the offing too: Parakeet is about a teenager forming a band, possibly with exotic songbirds, and playing "punk with empathy", while fringe faves Middle Child present The Canary and the Crow, a story of a working-class black teenager accepted to a posh grammar school, told through grime and hip-hop. Meanwhile live break-up record Everything I Do arrives from Dublin with grand reviews.
New playwriting
The Traverse Theatre is the festival's hub for well-curated new work, and I'd book in for the temptingly titled Rich Kids: A History of Shopping Malls in Tehran from Javaad Alipoor (whose hit The Believers Are But Brothers is also back). Stef Smith's poetic new play about flight attendants, Enough, promises a fierce look at female friendship, while Meghan Tyler's Crocodile Fever, a black comedy about chainsaw-toting Irish sisters during the Troubles, looks like a (possibly terrifying) riot.
Roundabout, Paines Plough's circular venue, is always a good bet for new voices too, and there's more family drama afoot. I like the look of Daughterhood by Charley Miles (Blackthorn), about sisters at odds with one another; Daf James's On the Other Hand, We're Happy, about a meeting between an adoptive father and a birth mother, and How to Be Brave, where a mum is determined to teach her daughter just that, from the pen of Sugar Baby author Siân Owen. Also to look out for: comedian Richard Gadd making his first foray into playwriting with Baby Reindeer.
Elsewhere, Charlotte Josephine (Bitch Boxer) has a new play Pops – yes, about a father-daughter relationship – which stars the always-exciting Sophie Melville. Sam Steiner had a big fringe hit with Lemons Lemons Lemons Lemons Lemons, and is back with the presumably only partly self-explanatory A Table Tennis Play. Olivier-winning actress Sheila Atim stages her debut, Anguis, about Cleopatra, while Four Woke Baes – a look at toxic masculinity on a camping stag do – is by acclaimed American writer Jonathan Caren.
There are several award-winners from London's Vault festival that are surely worth catching: Margaret Perry's Collapsible, about a young woman falling apart; Lucy Roslyn's Orlando, offering a modern twist on Virginia Woolf's gender-bending novel, and Bobby & Amy, Emily Jenkins's look at a young friendship during the Nineties foot and mouth crisis.
Exciting companies
The fringe is also a brilliant place to discover new devised work, often by exciting young companies. In the last few years, the Untapped Award has been a good predictor of success, so try this year's winners: Burnt Lemon's Tokyo Rose, a rap-musical about a woman charged with treason for making anti-American propaganda in World War Two; Barrel Organ's CONSPIRACY, which looks at bonkers theories in an age of fake news; and Poltergeist's Art Heist, an existential comedy caper about the value of art.
Elsewhere Bertrand Lesca and Nasi Voutsas are back with The End, exploring both their own morality and ecological disaster. Reliable Belgian provocateurs Ontroerend Goed have a show that's a palindrome – down to its smartypants title: Are we not drawn onward to a new erA – that asks if humanity is moving forward or backward? Meanwhile Cardboard Citizens return with a playful yet powerful selection of stories about homelessness in Bystanders.
Families, and grief, are themes here too: The Wardrobe Ensemble, who had a hit with Education Education Education, have teamed up with Complicite on The Last of the Pelican Daughters, a show about four sisters dealing with their mother's death. Theatre company Antler (Lands) follow a day in the life of a woman after a tragic event in Civilisation. Swim is created and performed by Liz Richardson, Josie Dale-Jones, Sam Ward and Carmel Smickersgill, and looks at swimming as a way to deal with grief.
The quirky options
Sometimes, you just want something you could never see anywhere but Edinburgh. Try Arthur, Daniel Bye's show performed by him, and his baby, in your own house. It helps if you have a house in Edinburgh, of course.
Perhaps you're considering investing? In which case, why not take a walk tour with Edinburgh's most hideous property developer, Frankie Foxstone AKA The Walking Profit. The comic creation of Amy Gwilliam, she's described as "the granddaughter of Margaret Thatcher, the godless daughter of Boris Johnson, and the lost twin of Ivanka Trump".
If that wasn't scary enough, tuck yourself in for Coma, a chilling show delivered through binaural headphones in a darkened shipping container, from the folks behind Séance and Flight. Apparently it delves into the "unspeakable horrors" of the mind. Gulp.
There's always a few, uh, explicit shows at the fringe, and 2019 is no exception – but Ejaculation looks like it might just be enlightening too. It's documentary theatre based on the testimonies of real women about their sexuality and desires, and aims to create a safe space for honest dialogue. Get ready to share!
Finally, surely the most Edinburgh show in existence: #HonestAmy: A Ukulele Comedy is a one-woman show about how going viral playing comedy songs on the ukulele about feeling anxious about having cancer apparently saved Amy Booth-Steel's life, directed by one Kathy Burke.
The Edinburgh Festival runs from 2 to 26 August
Register for free to continue reading
Registration is a free and easy way to support our truly independent journalism
By registering, you will also enjoy limited access to Premium articles, exclusive newsletters, commenting, and virtual events with our leading journalists
Already have an account? sign in
Join our new commenting forum
Join thought-provoking conversations, follow other Independent readers and see their replies