Harry Potter and the Cursed Child: Can the new script turn us on to reading more drama?
Fans shouldn't be disappointed that the final Harry Potter book is a stage script, says playwright Clare Dwyer Hogg – reading dialogue has a captivating intimacy all of its own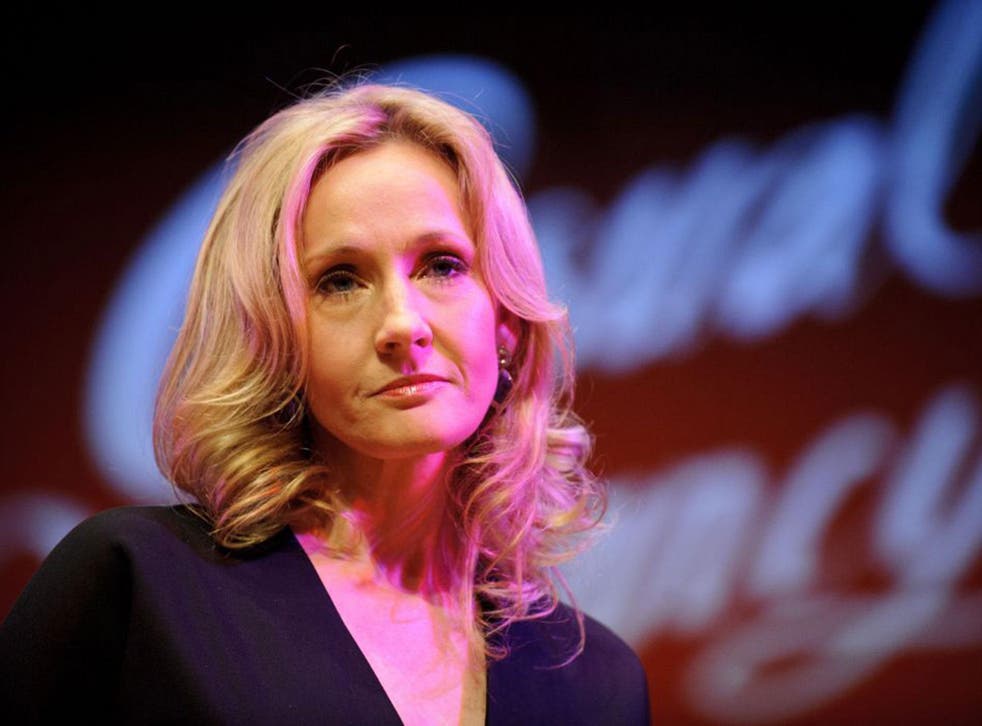 When my sister, an actor, told me she was playing the lead in Patrick Marber's play After Miss Julie, I was delighted. "Fantastic news!" I said. My rapid internal monologue, quieter, but increasingly panicked, ran more like this: "My sister is in her early thirties. How is she going to pull off playing such an old Jewish woman? Wasn't the original Julie really, really old already? Doesn't the play mostly take place in a car? Isn't the stage too static?"
It took me longer than I will admit to realise I had conflated After Miss Julie with Driving Miss Daisy. My sister's expression, when I confessed, summed things up nicely: ignoramus. If only I'd read Marber's canon (as I'm sure you have), I'd have known that he wrote the play with reference to Strindberg's Miss Julie, another seminal play I'm sure everyone else has read.
I like to think of this story as a neat vignette of my play-reading life. I have read quite a lot of plays, but always feel I should read more, because my professional life involves writing them. I love plays, I really do, yet there always seems to be a little psychological bulwark before opening the front cover of a play-text rather than a novel. I don't think I'm alone – publishers make little money on contemporary plays; the main consumers of play-texts are audiences who buy scripts in the theatre's lobby. JK Rowling made sure to "warn" fans that the eighth Harry Potter book, The Cursed Child, was a play, not a novel.
Culture news in pictures

Show all 33
Why? It could be, unfairly, because reading a script destined for the stage feels like you're getting the second-best version. And yet always, when I give myself a push and start reading, I am whirlwind-ed up into another world with a strange immediacy. A play is so short, yet wholly contains its own universe: read one in a sitting, and see if you've ever felt so concretely elsewhere.
Perhaps, too, there's something counter-intuitive about the necessary sparseness of a play that actually makes for a lavish reading experience. Other than stage directions, plays don't have descriptive buffers. If the language doesn't point to the story, or the story behind the story, then it's as flat as the paper it's printed on. The words have to be active, to be gateways, each one an opening into drama.
Maybe JK Rowling guarded against her fans' disappointment because a script about magic without any visual magic feels wrong. But plays on stage are plays that have been interpreted by other people. Read them yourself, and you're the reader, the actor, the director... It's an active read, not a passive one. I have plays in my mind, as alive as if I've seen them, when I haven't. Some Sam Shepard texts, for instance, lurk around my consciousness. I've "only" read them, yet when I recall Buried Child in particular, there before me are all the characters, going about their business.
John O'Donovan, a commissioning editor at Bloomsbury Methuen Drama is, as might be expected, an advocate for play-reading. Growing up far from producing theatres, he learnt about drama in his local bookshop. "Having the opportunity to read plays is crucial for so many people," he says. "Reading can never fully replace the visual experience of seeing a show live, but it's often a vital substitute. Being able to pore over lines means you really start to appreciate the intimacy with the words of a play that reading can bring."
He's right: re-reading a play is a luxurious thing. At university, I had to read all the Shakespeare plays – even the pesky ones like King John – and while the speed with which I read them probably did a disservice to the poetry, being able to read those words any time is a gift.
I write this hypocritically, not having read Shakespeare in a while. I will, as soon as I've read After Miss Julie. Which will, of course, be directly after reading Miss Julie.
Clare's suggested reading list
True West by Sam Shepard
Sibling rivalry as two brothers house-sit their mother's home. With a lot of toasters.
Hamlet by William Shakespeare
One of Shakepeare's most psychological dramas.
Top Girls by Caryl Churchill
A woman hosts a dinner party, inviting five women from history to share their stories.
The Birthday Party by Harold Pinter
An innocent-seeming birthday party turns into a nightmare.
Pumpgirl by Abbie Spallen
The life and loves of pumpgirl who works at a gas station in rural Northern Ireland.
Join our new commenting forum
Join thought-provoking conversations, follow other Independent readers and see their replies