Jamie xx's 'Tree of Codes': "When I'm making music, nothing else really matters"
Jamie xx is now venturing into ballet at the Manchester International Festival. The self-confessed control freak tells Daniel Dylan Wray how he is coping with collaboration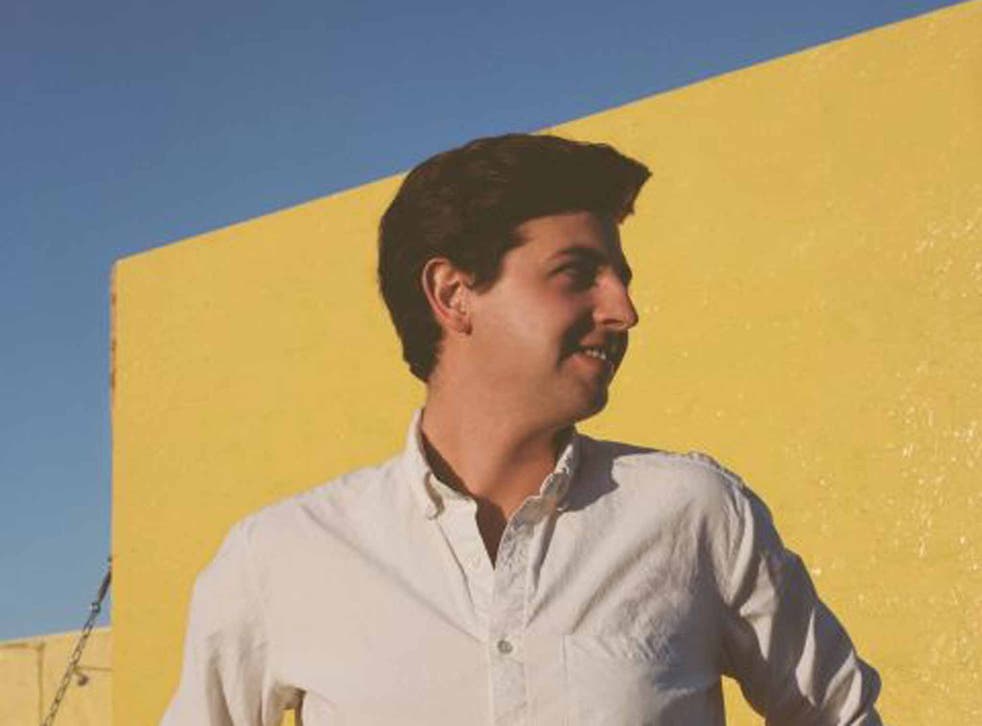 Jamie xx, aka Jamie Smith, wears a lot of musical hats: he is one third of the Mercury Prize-winning group the xx; producer to mega pop stars such as Alicia Keys, Drake and Rihanna; and remixer of artists like Radiohead and Florence + the Machine. He's also a touring DJ and he recently put out his debut solo album, In Colour.
As I sit down with him, though, on the top floor of the Manchester hotel where he is staying, he is venturing into untrodden territory. He has written the music for Tree of Codes, a ballet production at Manchester International Festival (MIF), based on the book by Jonathan Safran Foer, directed by Wayne McGregor, with visuals by the artist Olafur Eliasson. Does that make him nervous? "I'm always nervous about everything," he tells me. "This one is especially weird," he continues, "because it's very different from how I would normally do something. I only finished mixing it yesterday and I'm already putting it into the venue tomorrow. There are normally months and months between those two stages. But it's exciting."
Assembling the music for Tree of Codes allowed him some creativity and flexibility while he was painfully putting the final touches to his own album. "The end of making an album that's taken you five or six years is very stressful and not fun. You get to the point where you just don't know what is good. This was something that I could just play, just knock something up on the piano and not worry about whether it was good or not. Do it and then go back later and worry about it. So it was nice to have that complete creative output while I was trying to finalise things."
Jamie has collaborated with a new artist, Okay Kaya, on the production, "They initially wanted there to be vocals on it and I didn't want to work with Oli and Romney [his xx bandmates] on it again because this was about doing something new. So Kaya has been really great – she's singing and playing guitar on some of the songs."
The book on which the ballet is based is a piece of artwork, a sculptural object in which Safran Foer cut out words from Bruno Schulz's book The Street of Crocodiles and applied them to his own to create new shapes, aesthetically and narratively. What Smith has done, inventively, is to extract some of these shapes from the book, ones that resemble the wavelengths of melodies, and transform them into melody via a programme on his computer.
"I didn't know anything about ballet before this," he tells me, "We played [as the xx] at MIF two years ago and got to know Alex Poots, the director, and then we played a linked show in New York that he put on and met Wayne and started talking about it…  I get a lot of random offers from people but this one was exciting. Everyone was super into it and super enthusiastic about it."
When we speak, a week before opening night, Smith has yet to see the finished production – no one has – but glimpses of the set design and dance rehearsals helped shape his vision for the music. "I've been watching the dancers, reading the book and I've been to some of Olafur's exhibitions. I talked to him and Wayne a lot to get a grasp of it, but I've also just been allowing myself to be a lot freer with it than if I was making an album. Musically, I've been allowed to do whatever I wanted. In rehearsals I realised how quickly time passes when you start to see the dancers, so then my approach was to make things that were a lot longer, that would build with tension and not change as much. Then [it was] just honing it all down and making things concise."
Variety is key to his working methods. "I need different things to move into, otherwise it will get stale. I don't know how touring DJs can just be DJs, playing other people's music three times a weekend until 6am. I did it for a little while and it drove me crazy."
He admits that he is "a perfectionist and a control freak" and that his hectic and intense working approach can be "exhausting". When he is making music in his Old Street studio, he says, "I feel like I'm most concentrated from the haze of being super tired…  When it's really good I love being in my studio; it's just a tiny little studio but I love it. When it's good it's great, but when it's not it's very lonely."
This loneliness and melancholy has permeated much of Smith's work over the years. He has said that he makes his best work when he's miserable. Is that still the case? "I wouldn't say miserable: miserable is the wrong word," he says. "I'll make something that can extract out an emotion, something like melancholy because it's an easy one to connect to. And from that I'll start feeling a certain way, but by the end of it I'll be really happy because I'll be making something I really like, even if it reminds me of a sad thing."
Making a solo album really took it out of him. "I don't even know when or if I will make another album," he says. I ask if, when he is DJing his own songs and remixing them for live performances, the control freak in him is tempted to go back and do further tweaks. "No… I can't… I definitely… couldn't… even think about working on those songs again," he stutters.
Smith has also been working on the next xx record. Do the lines ever get blurred, between an xx song and a Jamie xx song? "Well, I think that's changed after this. Before, I would make music and occasionally I would play it to the guys and if it sparked something then great. It did spark a few things making this album. Some of the songs have turned into songs on the next xx record. Before that I think there were a few unspoken rules about what an xx song was, about what the process was, but I think now it's all up for grabs…  It's nice to have a change in dynamic in the band. It's now 10 years since we started playing together. I think you need to change band dynamics."
After the ballet Smith will DJ at various festivals, and install a sound work at the National Gallery. He also has a new xx record to make and recently Noel Gallagher hinted very strongly that he is to work with Smith. "I really don't want to start any beef but I have no idea what he's talking about," he says, looking a little amused but bewildered. "Oliver sent me a text with the video [where he talks about it] in it and I was very confused. I like that he thinks I'm brilliant though."
Beyond that, his plans are fluid. It seems he is content with simply being able to carry on making music regularly and doing new things. "When I'm making music, and it's good, nothing else really matters."
Tree of Codes, Manchester Opera House, 2 to 10 July (0844 871 7654)
Register for free to continue reading
Registration is a free and easy way to support our truly independent journalism
By registering, you will also enjoy limited access to Premium articles, exclusive newsletters, commenting, and virtual events with our leading journalists
Already have an account? sign in
Register for free to continue reading
Registration is a free and easy way to support our truly independent journalism
By registering, you will also enjoy limited access to Premium articles, exclusive newsletters, commenting, and virtual events with our leading journalists
Already have an account? sign in
Join our new commenting forum
Join thought-provoking conversations, follow other Independent readers and see their replies