John Logan: 'We've been expecting you, Mr Pan'
Bond's scriptwriter tells Holly Williams about the people who inspired two children's classics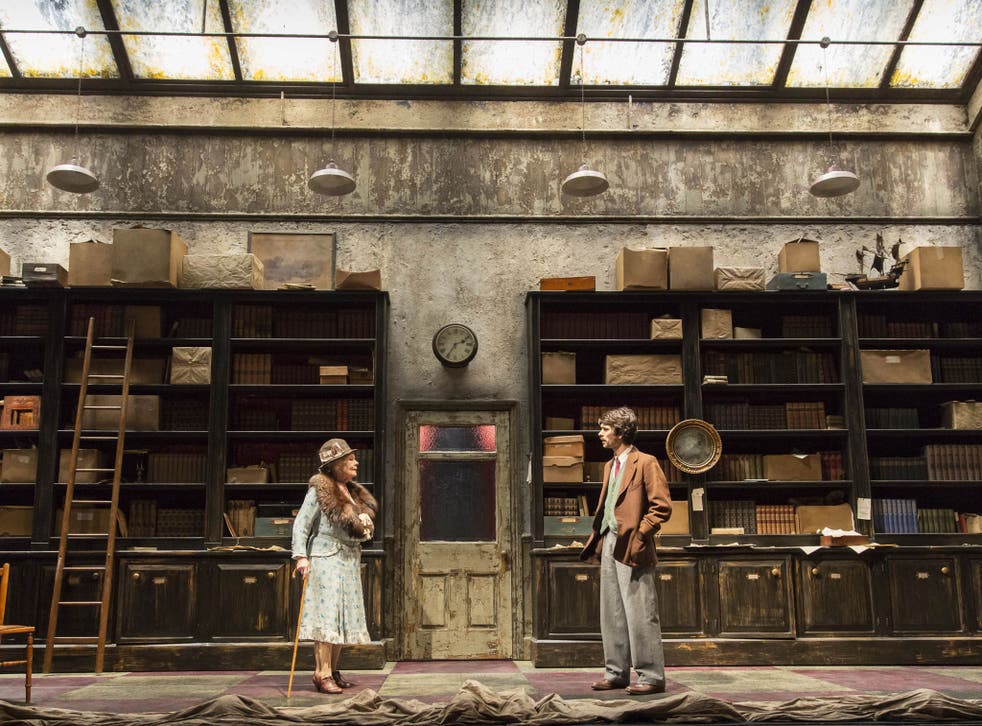 On the surface, screenwriter and playwright John Logan's latest characters couldn't be more different. There was his Bond, James Bond, a damaged, Martini-swilling, villain-chasing, girl-getting Bond – and the highest grossing 007 ever in Skyfall. Now there are Peter and Alice, in his play of the same name – the real people on whom J M Barrie's Peter Pan and Lewis Carroll's Alice were based, and who did actually meet once. You're thinking children's books and youthful innocence, Neverland and Wonderland ….
But Logan is convinced that the trick to making both Skyfall and Peter and Alice, starring Judi Dench and Ben Whishaw, work for an audience, be they popcorn-munchers or sauvignon-sippers, is taking the characters seriously.
"I have no interest in light plays. I'm only interested in ..." – he pauses – "... plumbing something serious." And the 51-year-old American chalks up Skyfall's huge success to a similar approach. Although happiest in the theatre, he insists he's also "deadly serious" about film work (which includes scripts for Hugo, Sweeney Todd, The Aviator and Gladiator).
Logan is quick and sharp, as swift to laugh impishly as he is to make these unembarrassed statements of solemn sincerity. It clearly pays off; while Skyfall was stylish and stuffed with thrilling setpieces, it also gave Bond a new gravity. "We took the character seriously, we took the world seriously, there were consequences to the action. People liked seeing that behind the Martini and the Aston Martin and the tuxedo, there's a very flawed man. We always talked about this as Bond re-appraising his life. It was a movie about resurrection."
I ask if being a gay man might have affected his version of Bond. Logan, now signed up for the next two Bond movies, suggests it was more that he was one of many "first-timers" working on it, bringing a fresh approach to the franchise. Although, he adds with a twinkle, it may have helped in that interrogation scene between Daniel Craig and Javier Bardem.
He quickly adds that, actually, a "homoerotic undertone" is present in Ian Fleming's books (all of which Logan had, coincidentally, read the year before director Sam Mendes got him on board.) "We thought it was time to really embrace it .... It was a juicy scene to write."
There's nothing quite so camply arch in Peter and Alice; the script is very moving. Dench plays the 80-year-old Alice Liddell Hargreaves, who meets the 30-year-old Peter Llewelyn Davies in 1932. It explores the impact of their fictional counterparts on their lives, as a burden or a solace. For both, as adults, experienced significant personal losses, largely due to the First World War.
There are also uncanny thematic parallels: both Peter and Alice were charming children who entranced brilliant, older men, who immortalised them in children's books. But both these men had a particular interest in these children as symbols of innocence. And both books (though particularly Peter Pan) have within them "a somewhat sentimental and somewhat deeply moving awareness of time passing, that children grow up," explains Logan, adding that "that's what Peter and Alice is really about."
The fictional central characters of Peter Pan and Alice in Wonderland also appear onstage, interacting with their older counterparts, and bringing their memories to life. Of course, Logan also had to tackle the issue – particularly sensitive in the current climate – of where exactly Barrie's and Carroll's interest in children lay.
"Nothing in the evidence suggests that [they] were actually paedophiles, or abused the children in any physical way," says Logan. "However, the more significant point is that their single-minded intensity and love for these children was unhealthy."
When he first read about the real-life encounter, did it get the synapses firing straight away?
"It did. It was 20 years ago .... I really couldn't forget about it." But then Logan established a working relationship with director Michael Grandage – on his last play Red, which premiered at the Donmar Warehouse in London, and transferred to New York, where it swept the Tony awards. In Grandage, Logan felt he had found the man to tackle this story with. They have an extremely close working relationship; like brothers, Logan suggests.
"I knew [Peter and Alice] was going to be a tragedy, and I would never have gone there without a friend."
The pair are also working on Grandage's first film-directing project, Genius, about Max Perkins, the editor for Ernest Hemingway and F Scott Fitzgerald. It's another script 20 years in the planning: "... all screenwriters have one project that's their bear cub, that they protect like a grizzly bear, and Genius is mine," says Logan. "Working with Michael, I realised I had another grizzly."
Logan is also a passionate advocate for the Michael Grandage Company's approach to widening access: for the five plays in this first 12-month season at the Noel Coward theatre, there will be 100,000 tickets at £10.
"The great fear that all theatre people have is that we'll become grand opera. We'll be so over-priced, we'll become a museum thing .... So the commitment to just make less money but bring in younger people is absolutely vital and every working person in the theatre has got to make the sacrifice."
The pair have still managed to attract starry names (Daniel Radcliffe, Jude Law, David Walliams), and Dench and Whishaw seem perfect for this play. "They were our dream cast, and they thankfully said yes," says Logan, adding with a chuckle that "it helped that we were all doing Skyfall at the time – we could have the odd discussion over the catering table!"
He's tight-lipped about the next two Bond films, although it has been announced that Mendes won't be involved. I can't winkle a single plot detail out of him; he apologises, saying that work on Bond is "like you work for MI6 – you say nothing."
He speaks briefly about other projects: a big-screen version of the musical Jersey Boys (stuck in "budget hell"), and a film of American punk pioneer and poet Patti Smith's brilliant memoir Just Kids, which he is writing "very privately" with her. "Patti is just the best. She's one of those great human beings, and just to be in her world is a wonderful thing," he says.
Then there's Penny Dreadful, his first TV series, with Mendes again. It takes "iconic characters of Gothic literature" – think Frankenstein and Dracula – and "turns them inside out, treats them as complex people".
Bond will keep Logan coming back to London which, although he has houses in New York and Los Angeles, "feels more like home than anywhere". He loves our audiences, too, admitting the clichés are true: "British audiences are more reserved ... but people take theatre very seriously. It truly is a religion in London, which is why I hope all my plays premiere here. [But] the joy in America is that if they think it's funny, they laugh loud; if it's sad, they're bawling their eyes out."
Logan still finds watching his own plays, with an audience, terrifying. "People say, 'You must have nerves of steel to walk into these rooms, [with] Martin Scorsese, Sam Mendes, Ridley Scott ....' Not compared with sitting through the previews of one of your own plays: that takes nerves of steel."
'Peter and Alice' is at the Noel Coward Theatre, London, until 1 June (michaelgrandagecompany.com)
Join our new commenting forum
Join thought-provoking conversations, follow other Independent readers and see their replies