Lolita Chakrabarti, 'Red Velvet', and what's wrong with theatre today
She won plaudits for her play 'Red Velvet'. But now, writes Lolita Chakrabarti, she is falling out of love with the theatre
Lolita Chakrabarti
Tuesday 28 January 2014 01:00 Comments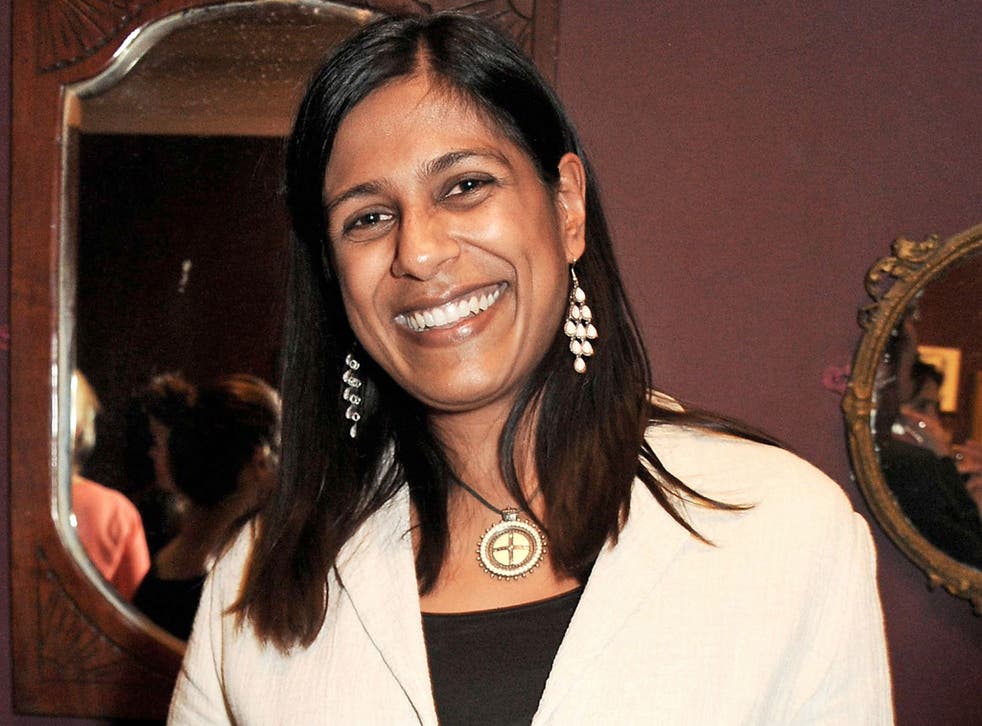 I love the theatre. I love its immediacy and invention. The places you can travel sitting in one seat. I love the collective experience (as long as fellow audience members don't distract you with texting, talking or eating their chicken dinner throughout the play as happened one night downstairs at the Royal Court). I love clever, succinct language that makes me laugh or cry and says exactly what I would hope to say if I were caught in that same situation. I love the way I can travel and live through the problems, dilemmas and cultures of people I will never meet. And at the end of the night, as I walk away from the theatre, I somehow understand my own limitations a little better. I am so glad I found the theatre. What would I have been without it?
I wouldn't have trained to be an actress. I wouldn't have started writing. And I wouldn't have found out about Ira Aldridge.
Aldridge was a 19th-century, black American actor who played Othello at Covent Garden's Theatre Royal in 1833. He had an illustrious international career and when he died was given a state funeral in Poland, but since then his achievements and legacy have largely been forgotten. In Aldridge's day, theatre was the most popular form of entertainment. It was a social event attended by all levels of society. The difference was that in those days it was affordable. Money is always the key.
I was 13 when I first went to the theatre. I went to the Midlands Art Centre in Birmingham. (The MAC was a doorway to so many plays for me. Affordable, diverse and inviting.) The Birmingham Youth Theatre was performing The Walking Class. It was a school trip and for my homework I had to write a review. I didn't know then that a 14-year- old Adrian Lester was among the cast. I remember thinking he was rather good and gave him a favourable review – thank goodness!
Scenes from 'Red Velvet'

Show all 5
After that my trips came thick and fast. Theatre studies trips to London where we watched two West End shows in a day. I remember seeing Sir John Mills and Connie Booth in The Magistrate – amazing. All that red velvet and their names in lights. I was in awe. I remember being knocked for six by Antony Sher's Richard III at the RSC, (I stood at the back of the stalls for £3), Roger Rees as Hamlet and Berowne. I remember discovering theatre in my teens and devouring it like a Roman feast. I had a gluttony, a thirst for it, I wanted to understand this unwieldy beast. It could be anything, it could take you anywhere. I remember watching show after show by the Young Company at Birmingham Rep where Iain Glen and Alex Kingston were busy cutting their teeth. I love the theatre.
Now, 25 years later, having worked in the industry for all that time, I also loathe the theatre – the entitlement and exclusivity of it. The extortionate ticket prices that deny access to people like my teenage self. I used to see shows at Birmingham Rep for £1. (Hurray for the Travelex season at the National Theatre.) I hate the plays that masquerade as revelations and the actors that take themselves too seriously. I hate the irrelevant plays that are given startling reviews – "definitive", "the best show I have ever seen", "unparalleled". The hyperbole of the theatre makes me want to hide in shame. I hate the impenetrability of it and the pressure of feeling ignorant if you don't agree with those that "know". I cringe at the politically correct speeches from certain quarters about "diversity and inclusion", made to attract funding but based on half-truths where no real action lies.
Theatre has a rarefied reputation I think. It's not accessible like film, which is affordable, has a huge range of choice and is full of diverse voices telling diverse stories. Most people can name their favourite film star immediately but they could not name the great theatre actors of today as they could in Ira Aldridge's time. Theatre tries to be for everyone but in reality, it's not. We are in a Catch-22 situation – the people who can afford the theatre tend to be older and middle class with disposable incomes. In order to finance more productions and attract more money, plays are chosen to secure the attendance of that audience. Therefore, most theatre in Britain, including the work of international playwrights, is normally presented through a middle-class lens.
I remember seeing John Kani, a very accomplished South African actor, director and playwright, being interviewed. He talked of playing Macbeth in South Africa opposite a white actress as Lady Macbeth. He said it became a political act and there were ripples of controversy in the audience every night. I remember being struck by his words, excited by the idea that theatre could have that kind of relevance.
Ira Aldridge's presence in 19th-century British theatre must have been political. I wrote Red Velvet because I wanted to explore the complexity of that. I also wanted to explore personal fulfilment in the theatre (which is never guaranteed), disillusionment, friendship, loyalty and betrayal. That's what Red Velvet is about.
So where do I stand now? What is theatre to me? It's a gentleman's club, a pretentious self-inflated profession, a breeding ground for spoilt behaviour and questionable talent. It is also an army of unparalleled artists and technicians whose collaboration brings to life plays that ignite, surprise and wake up sleepy 15-year-olds in Birmingham. I truly love and loathe the theatre.
'Red Velvet', Tricycle Theatre, London NW6 (020 7328 1000) to 15 March
Register for free to continue reading
Registration is a free and easy way to support our truly independent journalism
By registering, you will also enjoy limited access to Premium articles, exclusive newsletters, commenting, and virtual events with our leading journalists
Already have an account? sign in
Join our new commenting forum
Join thought-provoking conversations, follow other Independent readers and see their replies