Manfred Karge: The playwright who grapples with the underclass
Theatre director Stephen Unwin on why he is championing a European maverick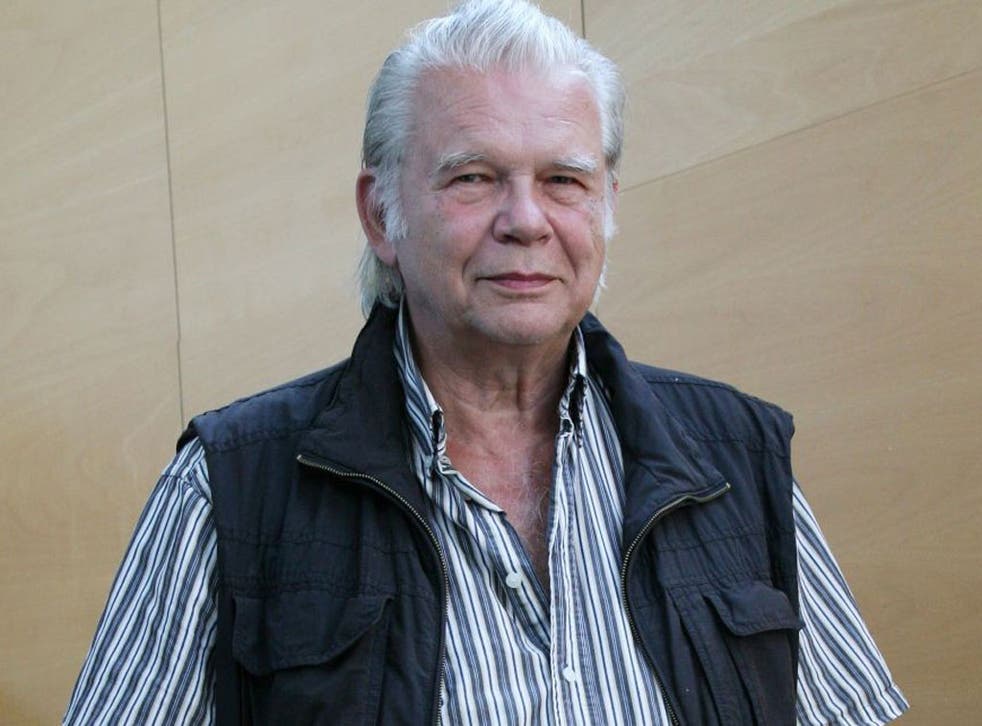 It must have been in late 1986 that word reached me of an extraordinary new one-woman play by the great East German director and playwright Manfred Karge. I managed to get hold of the script and was blown away. I directed the British premiere of Man to Man with Tilda Swinton at the Traverse Theatre during the Edinburgh Festival of the following year, and it moved to the Royal Court in January 1988. And then, later that year, I worked with Alan Cumming, Ewen Bremmer and a stellar Scottish cast on Karge's second play, The Conquest of the South Pole, which also went on to a sold-out season at the Royal Court. Both plays then became films.
This was all part of an amazingly heady period at the Traverse, with some of our most brilliant, young (they were then!) actors – including Ken Stott, Simon Russell Beale, Katrin Cartlidge and Kathryn Hunter, as well as Tilda, Alan, Ewen and dozens of others – all working together in a tiny theatre on contemporary plays from Scotland and abroad.
So how did these two plays manage to get past the usual British suspicion of contemporary German drama and make such a mark? I think it's partly because they are so amazingly theatrical; with their mixture of prose and poetry, realism and artifice, Classicism and the contemporary, they played a key part in my generation's reaction against the limits of kitchen-sink naturalism.
But they're not just concerned with theatricality for its own sake: Manfred Karge started out as an actor at Brecht's Berliner Ensemble (he was discovered by Helene Weigel in 1961 and now, 50 years later, he's working there again) and these plays are not just brilliantly Brechtian in their theatrical style but they also share some of his revolutionary politics. More importantly, they catch a wild, anarchic energy, the untutored rawness of those who live at the fringes of society, whether it be the cross-dressing crane operator Ella Gericke surviving the long trauma of 20th-century German history by disguising herself as her dead husband (a memorable performance by a young Tilda Swinton), or the gang of unemployed lads from the Ruhr acting out Amundsen's conquest of the South Pole among the sheets hanging up to dry in the attic.
Karge's subjects are the people we usually walk by on the street without stopping to notice, the youths who break into shops in the London riots and are dismissed as feral criminals, the underclass to whom the nation's wealth never seems to "trickle down". Alienation is their permanent condition, and they spend most of their time beating their heads against the brick walls of their wasted lives. But Karge dramatises their struggle for dignity in the most powerful and unsentimental way imaginable and endows them with passion, imagination, and tremendous humanity. The contemporary German theatre is often dismissed as numbingly intellectual, tediously provocative or just bad: Karge's poetic dramas are the opposite.
"Never go back," people say in the theatre. So why revisit the South Pole now? Well, partly, because Britain seems to be going back to the 1980s in so many ways: record levels of long-term youth unemployment and tax breaks for the very rich, as well as Thatcherite attacks on young people without work as "benefit scroungers", is all too familiar for those of us who remember the Eighties. I don't really believe in "relevance" in drama, but The Conquest of the South Pole feels extraordinarily pertinent in 2012.
But I also wanted to revive Karge's brilliant parable of hope and despair, collaboration and individuality, dreams and reality, because it is one of the most powerful plays of the modern theatre, and which can, I hope, speak to a new generation.
'The Conquest of the South Pole', Arcola Theatre, London E8 (020 7503 1646) 25 April to 26 May
Register for free to continue reading
Registration is a free and easy way to support our truly independent journalism
By registering, you will also enjoy limited access to Premium articles, exclusive newsletters, commenting, and virtual events with our leading journalists
Already have an account? sign in
Register for free to continue reading
Registration is a free and easy way to support our truly independent journalism
By registering, you will also enjoy limited access to Premium articles, exclusive newsletters, commenting, and virtual events with our leading journalists
Already have an account? sign in
Join our new commenting forum
Join thought-provoking conversations, follow other Independent readers and see their replies