Merchant of Venice: Exploring Shakespeare's most controversial work
This is a flawed but fascinating and beautiful piece of art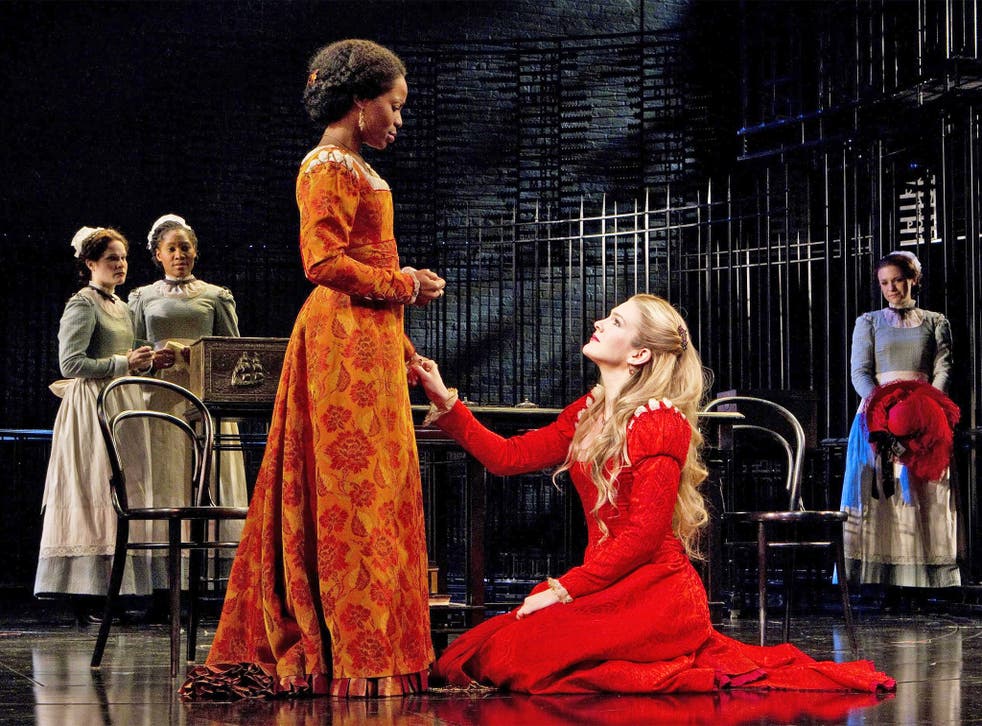 The Merchant of Venice is Shakespeare's most controversial play, giving us as it does a portrait of a bloodthirsty moneylender, Shylock, whose consuming lust for barbaric revenge on the merchant Antonio, indeed, whose very essence, springs from the fact that he is Jewish – Jewish and thus a despised outsider in the Christian republic in which he lives.
The controversy is simple: is or is not the play anti-Semitic? Certainly it is not a comfortable work to encounter if you are Jewish yourself, and Jewish critics such as Anthony Julius and Harold Bloom have roundly asserted that its anti-Semitism is beyond doubt.
But there is a more nuanced way of looking at it, which I share: although it offers an uncritical and to a modern audience, very unpleasant picture of vicious Jew-hatred on the part of Antonio and his friend Bassanio and their rich, shallow, Venetian chums, Shakespeare's ultimate motive is not to write Shylock off as a monster, but to understand him, especially in the agony of his downfall, where he loses his court case and thus his house, his fortune and his daughter, and is forced to abandon his religion and convert to Christianity. Much depends on the actor playing him, of course, but if it is properly done, Shylock's fate by no means seems to us a cause for rejoicing – as it does to the whooping Venetian playboys surrounding him – but appears instead as something terrible.
The problem with the play, the problem of structure with which Shakespeare struggled, is that this piece of tragedy sits very awkwardly within a comedy, which is what The Merchant of Venice ostensibly is, or at least was intended to be; and to me, Shakespeare does not solve it.
This is most evident with the final act, an exquisitely written episode of lovers' teasing, set in the moonlight, and culminating in the marriage with which all such comedies end.
The RSC at 50: The world's greatest Shakespeare ensemble

Show all 13
Personally, I can't take it. I simply can't enjoy it, right after Shylock has been squashed like a beetle under a Christian boot: a piece of fun crudely juxtaposed to a despair. (And it doesn't help that Portia, the rich and feisty widow Bassanio is to marry, who has dressed up as a male lawyer to confound Shylock in court, is no more attractive than her fiancé and his friends: like the Chancellor, George Osborne, she is self-evidently clever, but hard to like.)
The problem can clearly be seen by comparing the ending of the play with that of Twelfth Night, written two or three years later: there, a similarly unsympathetic grotesque, Malvolio, is similarly destroyed, and a group of similarly uncaring lovers then go happily off to get married; but that's not the last word. In Twelfth Night we are left with Feste, the melancholic jester, alone on the stage to sing us his song and remind us, in a perfect balance, that life is a bittersweet business.
Yet if flawed, The Merchant of Venice has much which greatly pleases and fascinates. There is the gripping narrative (it is, after all, a terrific story); the portrait of a gay relationship, that of Antonio and Bassanio (lightly sketched, but there isn't any doubt about it); the personality of Gratiano, one of those ultra-vivid minor characters Shakespeare sometimes comes up with, like Mercutio in Romeo and Juliet, or Enobarbus in Antony and Cleopatra; and most of all the music of the verse, memorable throughout, flowing from matchless cadence to matchless cadence and showing us a great dramatic poet who now, in about 1597, at the age of 33, has reached the height of his powers.
Join our new commenting forum
Join thought-provoking conversations, follow other Independent readers and see their replies