Olivier Award nominee Tanya Moodie on being a black, fortysomething actress and single mother
'I feel like a marginal human being' says the star of new play Joanne in which she plays five women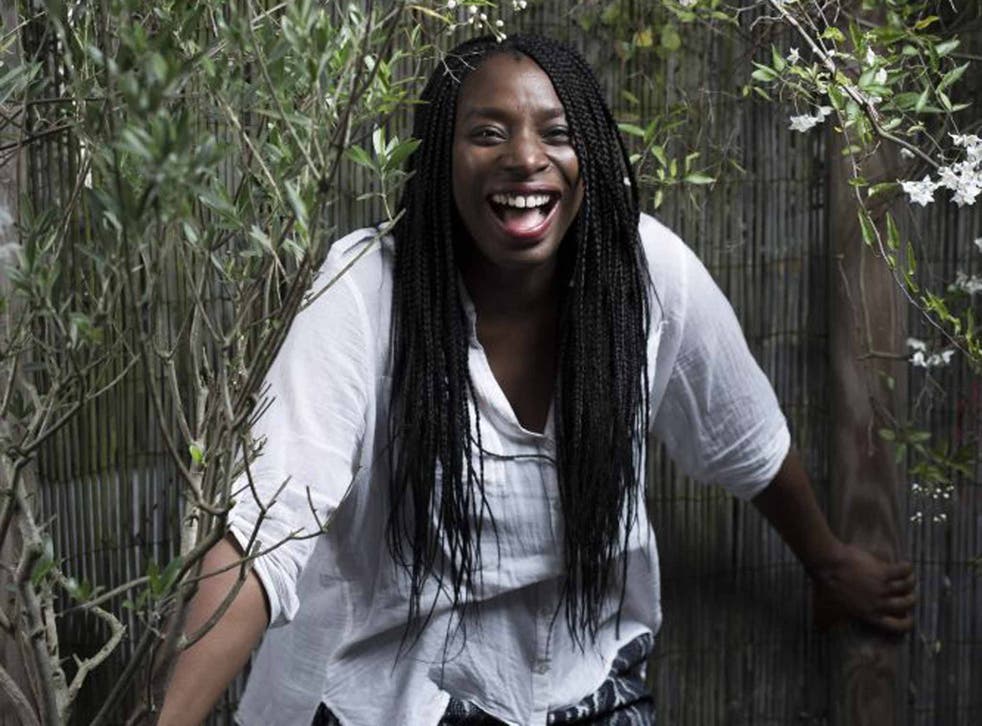 Last year, Tanya Moodie was nominated for an Olivier and an Evening Standard Award for her luminous performances as a New York seamstress in Intimate Apparel at the Park Theatre, north London, and a house slave in The House That Will Not Stand. She was also nominated for a WhatsonStage.com Award for Fences in which she starred with Lenny Henry and has just played Constance in King John at Shakespeare's Globe. Now she is preparing to play five women in a new one-woman play, Joanne, at Soho Theatre. Does she ever stop working? "No. But I'm learning that that is not such a good thing," she says. "A few months ago I was on Blackfriars platform, on my mobile phone to Canada, crying and saying, 'Mummy, I just feel like all I do is work.' Just saying it made me realise it's no one else's responsibility, Tanya. It's yours. I have to find the balance."
That's easier said than done. First, she is a single mother to Willow, who is eight years old. "So I don't have a financial safety net. Everything I earn is what I live on." Second, there is her "phenomenally assiduous work ethic". She has the phrase "I Am Just Beginning" tacked up above her bedroom mirror – "Because I have to assume that every day I still have the potential to learn, that I'm still a student." Aged 43, she still takes acting lessons.
She grew up in Ottawa to Jamaican parents who moved to Canada for her mother's work in medicine; her father has MS and could not work. She was just 17 years old when she announced to them that she was leaving the country to go to Rada. "My Mum said, 'Who are you? Who the hell are you?'" Her older brother, Andrew, is also an actor/ playwright/ director – "He's like superman" – who lives in Toronto. Growing up, she would hang around theatres with him, "painting sets, selling food, I did everything until they trusted me enough to let me sit in on rehearsal".
She asked Andrew's friends how to go about becoming an actress and they told her to study in the UK. So off she went to New York to audition for Rada, got a place and moved to London just after her 18th birthday. When she first arrived, fresh out of convent school, she was appalled that classes stopped for tea. "I remember saying 'tea break? We have to keep working!' When people would say they were at college, I would think, 'It's not just college, this is Rada.' I was a bit anal. I think it took me three years just to calm down and know that creativity also comes from moments of silence, stillness and play. And break time. Not just always hammering away at it."
Back then, in the early Nineties, she was one of three BAME actresses and one actor in her year of around 30 students. "Which was unusual. That was loads!" She now sits on the audition panel at Rada, where she is also a member of the Council. Has the intake grown more diverse? She shakes her head. "It varies from year to year. And I do bring it up. We talk about it openly. There's constant outreach. A lot of people think Rada is for posh people, but it's really not."
Nevertheless diversity in the theatre, or the lack of it, is an eternal problem. "I started working professionally in 1993 and older BAME artists would say, 'Oh God, are we still talking about this? Jeez Louise.' So I used to think there would be a golden time when we just won't talk about it any more. Then I realised, you know what, babes, we're always going to be talking about this. We just will."
Moodie made headlines earlier this month when she criticised Trevor Nunn's decision to cast an all-white Wars of the Roses. "It's like… let's avoid the black people, because that's not historically accurate... In any way you put it, it's offensive," she said. "It's not the first time I've heard the term 'historical accuracy' or 'historical verisimilitude' in 20-odd years of work," she adds, rolling her eyes. "What's different now in 2015 is that there are people who are putting their hands up, from all areas not just within a small sector of BAME people, and saying 'Hang on can we question that? Can we talk about that?'"
Though she has played many of the great classical roles, including Medea, Nora in A Doll's House and Shakespeare's Rosalind and Beatrice, certain parts still elude her. "There can be a way of seeing a black woman in her early 40s, a mum… What interests me is what happens if we start flipping over preconceptions of what is defined as attractive, or cute, or ingénue. Can it be a 43-year old black woman who isn't a size 8 or 10? I'm interested in stories, not in saying 'I don't believe it coming out of that person because she's not what we're used to.'"
After leaving Rada, her first job was in The Piano Lesson, directed by Paulette Randall who would later direct her in Fences. Soon after she joined the RSC, where she cut her teeth – and, less conventionally, became a Buddhist, thanks to a boyfriend she met there. The relationship didn't last but she still chants twice a day; her faith is "the foundation stone of everything".
She has been in the UK for 25 years now, longer than she was in Canada though there are still faint traces of the accent. "I feel like I'm a marginal human being. I live on the margins. I've been married twice, for my sins. Lovely blokes but that's not for me…" Her first husband was a Swedish civil servant, so for eight years she lived on and off in Sweden and is fluent in Swedish. Her second was a yoga teacher who lives in Nunhead. "Oh God, I'm going to sound like Liz Taylor. I do try really hard, I don't just discard them like a tissue."
She lives with Willow in Crofton Park, south London. A member of the Women's Equality Party, she taught her daughter the word "feminist" "as soon as she could speak", she says. "She wants to be a singing hairdresser. I think she should be a lawyer because she has this incredible knack of twisting you around your own argument until you trip over it." She frequently takes her to work with her.
In Joanne, Moodie plays five women who come into contact with a vulnerable young woman on the day she is released from prison – Kathleen who deals with abusive patients in A&E, Alice, the manager of a homeless hostel, Stella who has just been made redundant from her prisoner rehabilitation charity. Each act deals with a different woman under immense pressure to provide support to others in the teeth of austerity. It is produced by Clean Break, which was founded by two women prisoners in 1979 and which works with women who have been affected by the criminal justice system. Moodie has wanted to work with them ever since a placement during her Masters in Actor Training. "I'd never been in a woman-only space before. There are loads of men-only spaces and I get now why they want to keep them men-only. It's a real haven."
After Joanne, she will play "Hamlet's Mum" at the RSC in March, and she would like to do more television, having appeared in Sherlock (as Watson's therapist) and Legacy, among other things. She wouldn't mind the odd lighter role, either. "I'm not asked that often to do silly, giggly things… How come I always have to do the crying thing? But that will happen."
The serious parts that have made her name have taken a toll. "What I didn't expect when I was dreaming about my career was that kind of acclaim would also connect to huge emotional upheaval in my own life. I didn't know that in order to connect on a profound level, I would have to plumb those depths in my life… It comes at a cost. There's always a residue. But I wouldn't trade it for anything."
'Joanne', Soho Theatre, London W1 (020 7478 0100; www.sohotheatre.com) to 31 October
Join our new commenting forum
Join thought-provoking conversations, follow other Independent readers and see their replies