Sarah Snook has been cast in Ibsen's 'The Master Builder' to give Ralph Fiennes a 'run for his money'
Nick Clark finds out what makes the young Australian special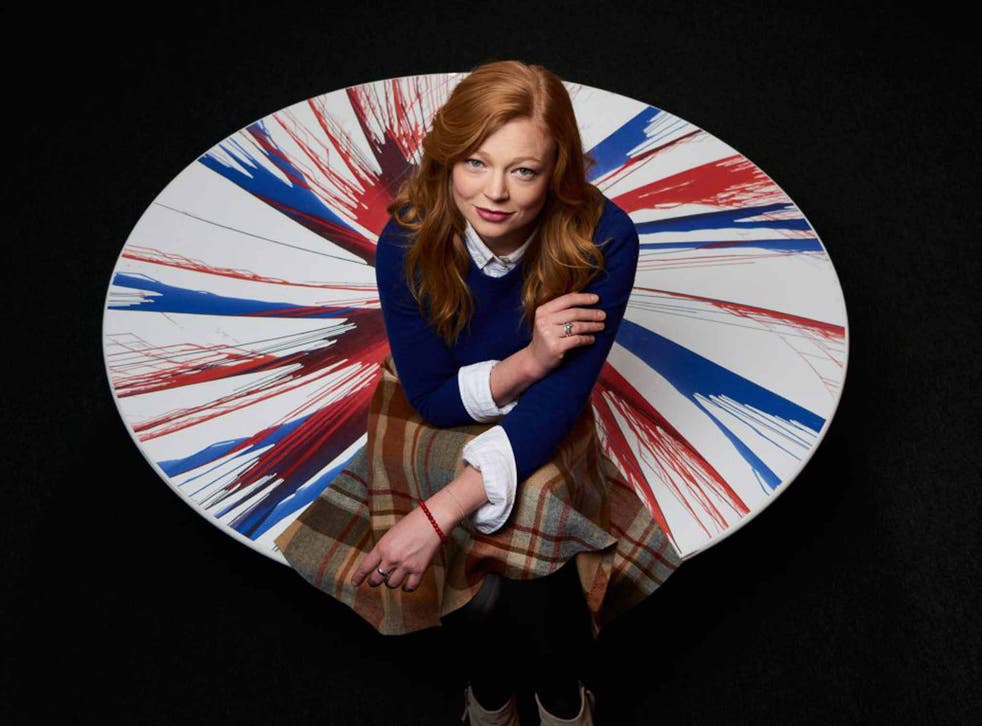 Sarah Snook will be a new name to British theatre audiences. She makes her London debut in The Master Builder this week and those coming to London's Old Vic to see Ralph Fiennes may well leave talking about the rising Australian star.
Ethan Hawke, her co-star in sci-fi thriller Predestination, raved about working with her; and Australian director Jocelyn Moorhouse (The Dressmaker) said Snook had "one of those unique, one-in-a-million talents".
Matthew Warchus, artistic director of the Old Vic, certainly believes the 28-year-old is a match for the veteran Fiennes in this revival of Henrik Ibsen's late work.
Describing her as a mix of Judi Dench and Judy Davis, he said Snook was cast "to give Ralph a run for his money".
Fiennes plays Halvard Solness, the master builder of the play's title. Solness is a self-made man without professional qualifications whose family life is in ruins, and who becomes increasingly worried about his legacy and the threat of the younger generation replacing him.
From the mountain comes Snook's character Hilde Wangel, a young woman obsessed with Solness. She has returned to collect on a promise she says he made a decade earlier.
The play, written in 1892, is believed to be Ibsen's most autobiographical, partly inspired by an infatuation with a girl he met on holiday. The most recent major revival was at the Almeida in 2010 when Gemma Arterton played Hilde.
The part presented a few challenges for Snook. "When I first read the character, she was not someone I liked or felt I knew how to do it," she says. "Sometimes a character jumps off the page, but this didn't. I didn't really like the character, and it's harder to become her if you feel like that. Although, now I love her."
Hilde initially reminded Snook too much of girls she did not like in high school, "or people I've had around me I felt I couldn't trust because they're too capricious", she says. She laughs when I ask if she is referring to hanging out with actors.
"I created more of a history for her around what person in their right mind spends 10 years pining for someone they may have only met once. She constantly changes form to protect herself or to escape."
For Hilde, the master builder is her knight in shining armour. "At the centre of it there's this dark but spiritual, unstoppable attraction between them, which is wrong but it is right," says Snook.
Ibsen revivals are all the rage in the UK, with multiple productions of A Doll's House, Ghosts, Hedda Gabler and Little Eyolf all staged in the past three years, most of them to huge critical acclaim. The Norwegian's work remains relevant more than a century on, Snook says, because "he wrote those characters so well. So even if the social forces change, the people within are still whole characters. He's dealing with tender areas of the human psyche and people relate to it".
At the heart of The Master Builder is a man going through a midlife crisis. "He's an older man who desires a young woman," she says. "That's not a new story, and it's not an old story either. It's about a guy who is reaching the end of his career who feels he will slip into obsolescence. He is asking himself if he has done enough to be remembered and become immortal. He doesn't know."
Snook grew up in Adelaide, the youngest of three sisters. It was a creative home, where the children made up plays and performed for her parents' friends, "I suppose I just never stopped," Snook said. She has acting in the blood: her grandmother studied at the Guildhall School of Music and Drama in the late 1920s, and brought Shakespeare in the Park to New Zealand.
It was seeing her sister in a school production of Peter Pan at the age of five that really introduced Snook to the magic of theatre. She acted in primary school and was given the – admittedly jokey – Meryl Streep Drama Award for acting upon leaving. She won a drama scholarship to the prestigious Scotch College.
At 18, the drama teacher who had cast Snook in A Doll's House pushed her to apply for Sydney's National Institute of Dramatic Art, a year earlier than usual. She was first reserve and got in after another student dropped out two weeks before term started.
Snook supported herself by working in a hotel at night and on the weekend was a fairy at children's parties. "I moved cities and asked what skills I had, and I thought I could do fairy parties," she says. "So I guess the children saw my first paid performing gigs."
After graduating in 2008 and following work on stage, including being cast in King Lear in the State Theatre Company of South Australia, she started winning roles on television.
The breakout came in 2010 with Sisters of War, in which she played one of two Australian women who survived as prisoners of war in Papua New Guinea during the Second World War. She won best lead actress in a television drama at the Australian Academy of Cinema and Television Arts Awards. "It was the first time the industry thought I was a viable actor'," she says.
One role that caught casting directors' attention was one she did not get. Although unknown outside Australia, Snook made it to the final three of the US version of The Girl with the Dragon Tattoo after five auditions in Australia and a "chemistry" test with the film's star Daniel Craig in Los Angeles. The part went to Rooney Mara, but senior people began to take notice of Snook.
"I'm fine with not getting it – I'm a firm believer in things happening for a reason," shesays. "It also made me think that I should be chasing those sort of things and not working in a café." She ditched the day-job to concentrate on auditions, and quickly landed a recurring role on a supernatural programme called Spirited.
She has worked consistently ever since, and her roles have become more prominent. On television she has starred in The Secret River, based on the novel by Kate Grenville, and The Beautiful Lie, a reimagining of Tolstoy's Anna Karenina set in a tennis club.
On film, audiences and critics were won over by her performance in 2014 science fiction film Predestination, in which she played both male and female versions of her character, alongside Ethan Hawke, who could not stop raving about her ability. Variety called it "an extraordinary breakout performance".
While filming in the US, she auditioned and won the role of Apple publicist Andrea Cunningham in Danny Boyle's movie Steve Jobs. She had packed for two weeks and ended up staying for two months. It was the second time she worked with Kate Winslet after Australian film The Dressmaker.
As one role led to another, it was that film's producer Scott Rudin, who is also producing The Master Builder, who suggested Warchus consider the Australian for the role of Hilde. She happened to be in London for her sister's wedding and the pair met.
Snook has enjoyed the rehearsal process with Fiennes. "Ralph is great; he's very intense but it's not a bad thing. He's a thinker; he's so prepared and able to do anything on stage," she said. "I feel we work in similar ways. Try something and throw it out if it doesn't work rather than overthinking it. He's more of a sensorial person."
At a time where her star is on the rise in films why is she spending more than a month on the London stage? "I get asked that all the time. But I respond, why would I not do this?
"There are so many great theatres here, like the Old Vic, and I've always known about them intuitively. So of course I wanted to do it. Who would I be to say no to that; it's ridiculous."
As an actor with red hair, she has been called "the new Emma Stone", and as an Australian "the next Cate Blanchett".
Those who have noticed both have dubbed her "the next Nicole Kidman". Yet, she is determinedly making her own name on television and film and now stage. The next few weeks offer British audiences a great chance to become more familiar with Sarah Snook.
'The Master Builder', the Old Vic, London SE1 to 19 March (0844 871 7628)
Join our new commenting forum
Join thought-provoking conversations, follow other Independent readers and see their replies