Shakespeare 400: What's wrong with showing the actual plays?
To celebrate the 400th anniversary of his death, the BBC is aiming to 'make Shakespeare irresistible to everybody' with a range of events from a Ben Elton comedy to 'Countryfile'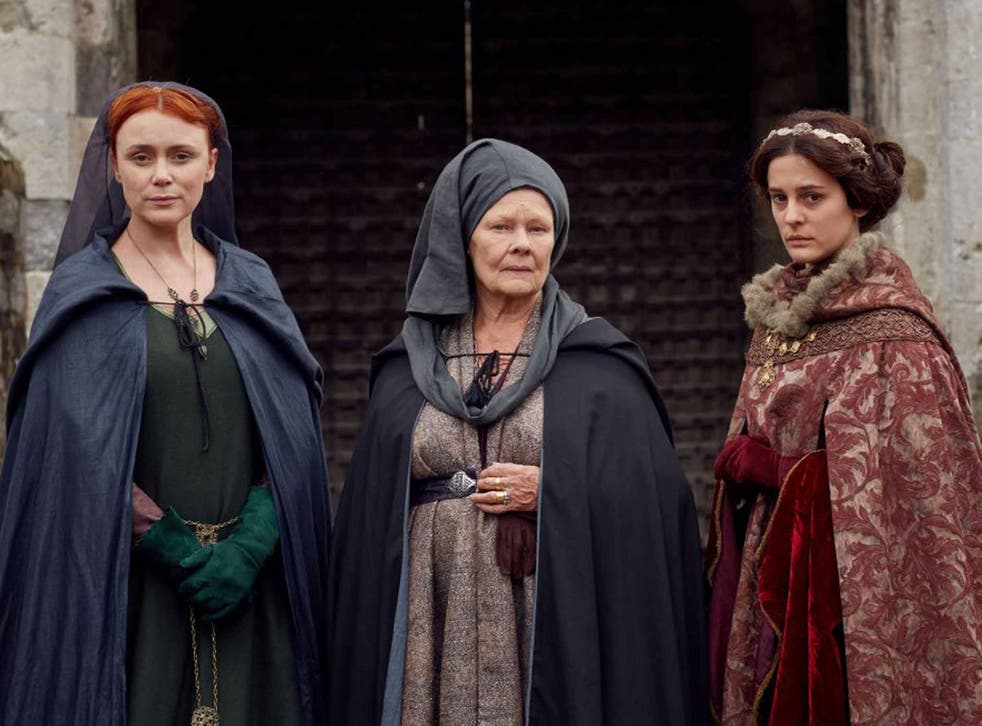 Some years ago, back in the Nineties, I attended a BBC launch for a season of Shakespeare. All the BBC bigwigs were there, as was the head of the Royal Shakespeare Company. And they introduced all sorts of goodies, no end of lateral takes on the Bard. All that was missing, as I ungratefully pointed, was the plays. The BBC Shakespeare season contained not one single play.
That, apparently, would have been a step too far for television viewers, at least in the view of those who ran the corporation.
Fast forward to last week, and another launch of a BBC Shakespeare season. This one, of course, was bigger, better and more significant. It was to celebrate the 400th anniversary of Shakespeare's death. The BBC director-general, Tony Hall, hosted the launch, flanked by two greats of the theatre, Sam Mendes and Simon Russell-Beale. Lord Hall said: "Shakespeare's in our DNA. For 90 years, we've been broadcasting his works to successive generations, but we've never done anything as daring, as adventurous, as we're doing now.
"This year, we're bringing to life my vision of what the BBC's about – using all our services to make Shakespeare irresistible to everybody. And joining with some of our country's greatest institutions to bring their creativity to millions here and across the globe."
Well, I would contend that many of those 90 years were actually Shakespeare-lite. But now, at least, was a chance to give the nation the national playwright, in spades. Again, a host of goodies was announced, including a Ben Elton comedy with David Mitchell playing Shakespeare, and a wide range of programming, some of it genuinely exciting – from a star-studded gala at the RSC's home in Stratford-upon-Avon to Countryfile looking at Shakespeare's landscape.
The BBC also announced "a range of BBC Learning initiatives to bring Shakespeare to a new generation, including an interactive iWonder 'ShakespeareMe' which will allow users to select the perfect Shakespeare 'emoji quote' to express their feelings."
Well fine. But once more I wondered, where are the actual plays? Would not they too "bring Shakespeare to a new generation"? I asked the BBC how many actual plays were being broadcast. The response was that on radio there were four, and on television (more important for this project from my point of view because of viewer numbers and the chance to present the plays visually) there were The Wars of the Roses (an adaptation of the Henry VI trilogy and Richard III) and A Midsummer Night's Dream.
Well, I can't argue with The Wars of the Roses. The adaptation, first done in the Sixties by Peter Hall and John Barton for the RSC, will star Dame Judi Dench, Sir Michael Gambon and Benedict Cumberbatch, and will be overseen by Mendes. Excellent. And then there's the second offering, A Midsummer Night's Dream. But is it? When I looked more carefully at the press release, I saw that it referred to A Midsummer Night's Dream by Russell T Davies. That's news to me. The version I know is by W Shakespeare. Davies's adaptation may prove marvellous, but what is wrong with the original, perhaps the most magical and lyrical comedy ever written?
So the two actual Shakespeare offerings on TV are looking more like one and three-quarters. Surely, this 400th anniversary celebration by the BBC should have been a chance to put as many of Shakespeare's plays as possible on television? The BBC seems to be running scared of the plays, scared that they will frighten the natives. What other reason can there be for having so few on TV when the corporation is meant to be honouring the Bard on the fourth centenary of his death?
But, of course, there's nothing remotely new here. Since the BBC Shakespeares decades ago, which put the whole canon on TV (and now inevitably looking a bit dated), showings of the plays have been few and far between. But in this respect, Shakespeare has fared no worse than other classic drama. How often in the past 30 years has there been a Chekhov or an Ibsen on TV? (I look forward to the answer, BBC). How often, come to that, have we seen the work of more modern dramatists: Pinter, Stoppard, Caryl Churchill, or the new wave of female playwrights currently setting the stage alight? We have an astonishing dramatic heritage, but BBC viewers would barely know it.
Instead, the BBC long ago redefined the word "drama" to mean anything but that which used to be understood by the word. It might be EastEnders or cop shows. It might be excellent costume dramas based on great novels. It might be cutting-edge new writing. What it won't be is a great classic play. Why can there not be room for the classic plays alongside the usual output from the BBC drama department, room to bring them to audiences who may well not go to the theatre and would be experiencing the thrill of these works for the first time? Why have these plays ceased to be any part of the BBC's remit? What an opportunity this Shakespeare celebration would have been to make a statement that the BBC is proud to show his plays on TV.
I know Tony Hall well enough to know that he is indeed serious about a commitment to the arts on TV. But with this season he and his lieutenants are not going remotely far enough. Here's what I would like him to have said at the launch: "We will seize this opportunity to introduce a massive new audience to Shakespeare, and also give those familiar with the plays fresh productions with leading actors and directors of the day. Over the course of Shakespeare's birthday year we will show on television at least 20 of his plays.
"Furthermore, we will make this a springboard to have a weekly classic drama spot on BBC1 or BBC2, for which we will commission new productions of works by leading British and international playwrights of the past 200 years and more. This has been a major omission in recent decades, and I am determined to put it right."
The BBC woefully underestimates its viewers with its fear of putting great plays on television. But I won't stop harping on about it. It's in my DNA. µ
Register for free to continue reading
Registration is a free and easy way to support our truly independent journalism
By registering, you will also enjoy limited access to Premium articles, exclusive newsletters, commenting, and virtual events with our leading journalists
Already have an account? sign in
Register for free to continue reading
Registration is a free and easy way to support our truly independent journalism
By registering, you will also enjoy limited access to Premium articles, exclusive newsletters, commenting, and virtual events with our leading journalists
Already have an account? sign in
Join our new commenting forum
Join thought-provoking conversations, follow other Independent readers and see their replies