'The Pianist of Willesden Lane': Mona Golabek's moving one-woman show about her mother
Golabek herself performs everything, both words and music: "It's very challenging," she admits. 
Jessica Duchen
Monday 04 January 2016 18:49 Comments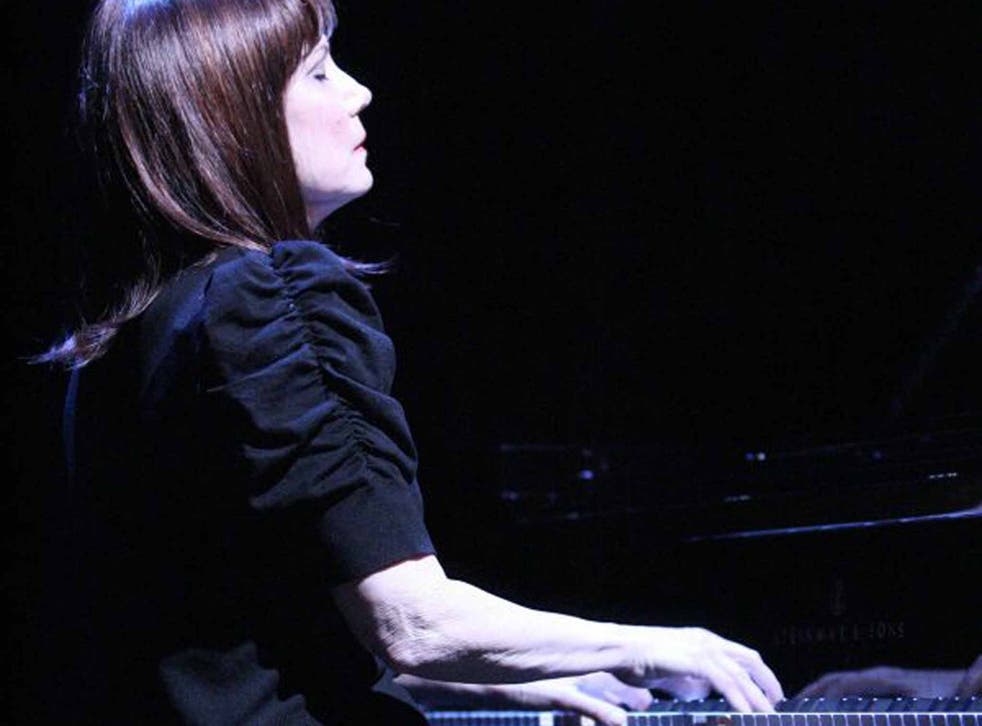 In 1938, a 14-year-old prodigy pianist named Lisa Jura boarded a train in Vienna to travel to London. On the station platform her mother bade her farewell, telling her: "Hold on to your music. It will be your best friend." Minutes later, Lisa was on the Kindertransport – the scheme that saved thousands of Jewish children from the Nazis between 1938 and 1940 – with no idea whether she would ever see her family again. Now her daughter, Mona Golabek, is bringing to London a one-woman show, The Pianist of Willesden Lane, telling the story of Lisa's survival and the strength her music brought her throughout her traumatic youth.
"My mother was virtually a cross between a Viennese sachertorte and an English cup of tea," Golabek relates. "She had the best of both those worlds. She was a child prodigy in Vienna, the city of so many great composers, and her dream was to become a concert pianist. The high point of her week was her piano lesson on a Friday afternoon. She'd take a magical trolley-bus ride across Vienna to her teacher, dreaming that one day she would make her debut in the Musikverein, playing the Grieg Piano Concerto."
Hitler destroyed that dream. After the explosion of anti-Semitic violence on "Kristallnacht" in November 1938, Lisa was fortunate to escape on the Kindertransport. "Families were desperate to get a ticket on that train," says Golabek, "and in the UK British Christians came together with British Jews to open up hostels, farms and homes to welcome the refugee children."
Lisa spent the war years in a rambling hostel that housed 30 Kindertransport youngsters on Willesden Lane in north London. Writing the book on which her show is based, The Children of Willesden Lane (co-authored by Lee Cohen), Golabek met and interviewed surviving individuals from the hostel, including the blind Hans, who used to wait every day by the piano in the basement for Lisa to arrive and start practising.
Having escaped Vienna, though, Lisa now faced the Blitz. "They put the piano in the basement to preserve it and she would pound out the Grieg Piano Concerto on it because she was determined to go one on one against Hitler," says Golabek. "After a night of bombing she would make her way through the rubble to the East End and the garment factory where she worked long hours, making uniforms for the RAF. In the evening, she'd come home and practise the piano."
In the early 1950s Lisa and her husband emigrated to Los Angeles, where Golabek and her sister were born. "Our mother had an extraordinary spirit – and so did our father," she recalls. "Despite their enormous losses, they admonished us to make something of our lives, to be worthy of our gifts, and to take the opportunity to inspire others."
Golabek (who is 61 and lives in the Hollywood Hills) grew up to be a pianist herself. The impulse to write her mother's story arrived when she was booked to perform the Grieg Piano Concerto, the same piece Lisa had longed to play in Vienna. "I woke up thinking: heavens, this is the piece my mother always told me about – I want to write her story," she says. "And I thought if I could get it out there, maybe I could put across the message that even if you go through the darkest of times, if you have faith and you hold on to something with a passion – in my mother's case, it was her music – it will guide you in life."
The producer Hershey Felder has transformed Golabek's book into the show; Golabek herself performs everything, both words and music: "It's very challenging," she admits. "But every piece of music tells a story, as my mother used to say, so it seemed relatively comfortable to become a storyteller myself."
Golabek also managed to bring her book to the attention of various philanthropic organisations across the US. With their support her mother's history became a nationwide project for schoolchildren – and, she points out, it could not be more timely. "I've seen young people of the 21st century overcome by the story of a Jewish teenager in the Second World War, because they relate to it," she says. "Often the students say to me afterwards: 'If Lisa could do it, I can do it.'
"We're living in an almost broken world, in many senses. The tragedy of what we see repeating itself in the Syrian refugee crisis is heartbreaking, and the tragedy of seeing disenfranchised people join movements to bring such sadness to others is just terrible. I think we really need these kinds of stories to remind ourselves of man's humanity to man."
Now she is thrilled to be performing in the city that saved her mother's life. "I look on this as the greatest opportunity, because it's coming back to say thank you," she declares. "I'm alive today because of the generosity of the British people."
'The Pianist of Willesden Lane' is at the St James's Theatre, London SW1, from 20 January; 0844 264 2140
Register for free to continue reading
Registration is a free and easy way to support our truly independent journalism
By registering, you will also enjoy limited access to Premium articles, exclusive newsletters, commenting, and virtual events with our leading journalists
Already have an account? sign in
Register for free to continue reading
Registration is a free and easy way to support our truly independent journalism
By registering, you will also enjoy limited access to Premium articles, exclusive newsletters, commenting, and virtual events with our leading journalists
Already have an account? sign in
Join our new commenting forum
Join thought-provoking conversations, follow other Independent readers and see their replies