The ugly side of Russian beauty
An acid attack on the Bolshoi's artistic director has laid bare toxic rivalries behind the scenes
Shaun Walker
Monday 21 January 2013 08:00 Comments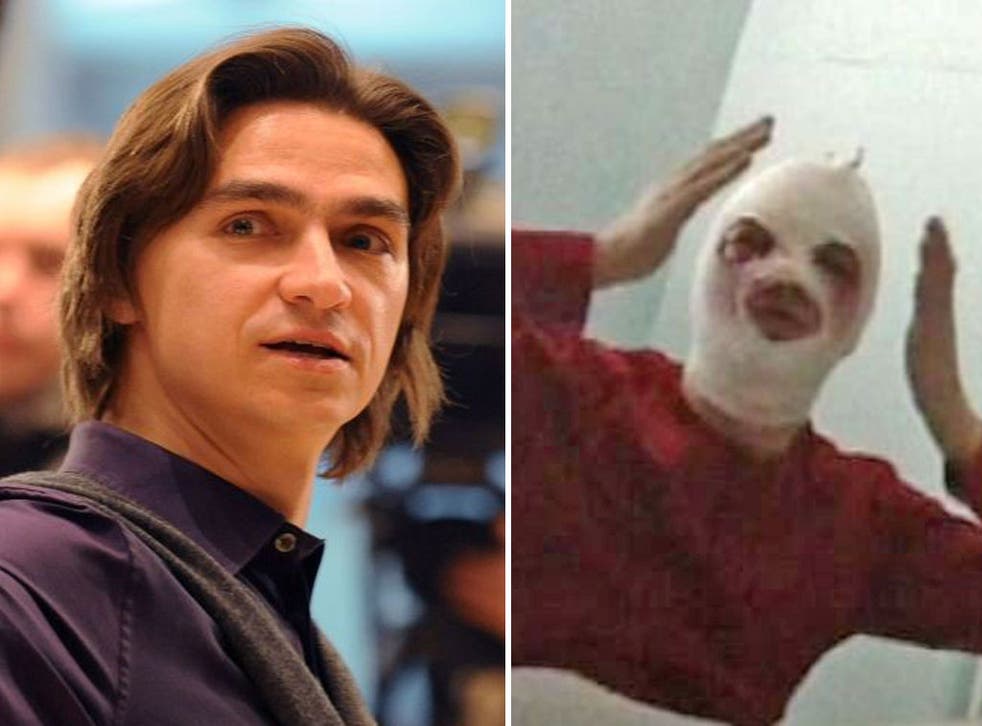 When a masked assailant ran up to Sergei Filin outside his Moscow home, splashing his face with liquid that turned out to be acid, the long-simmering conflict within the Bolshoi Ballet took on a chilling new dimension. Russia's most prestigious theatre has been riven with intrigue for many years, and the petty bickering and public insults that have come from those dancers unhappy with the theatre's personnel and repertoire policy have almost become part of the theatre's brand. But never before have the rivalries escalated into a full-blown physical attack.
Mr Filin, 42, was made artistic director of the Bolshoi's ballet troupe in 2011. Although he had previously received threats, had his email account hacked and messages published online, and had the tyres slashed on his car, the acid attack on him on Thursday last week has plunged the Moscow ballet world into shock and despair.
The first operation on his eyes, on Saturday, was a success, and he will undergo another operation this week. Doctors are confident that he will regain sight, though he also has severe burns to much of his face. Police have arrested one person believed to be behind the email hacking, but are still investigating the acid attack. A police spokesman said early tests suggest the assailant used sulphuric acid.
Mr Filin's personal assistant said yesterday that he is "an extremely courageous man", and is trying to continue as normal. He is discussing theatre matters from his hospital bed, and his family are reading him emails that come in. "We are hoping he will be back at the theatre within a couple of months," she said.
The attack has again shone the spotlight on intrigue at the Bolshoi, the iconic theatre located just a stone's throw from the Kremlin in central Moscow.
"He grew up in this theatre, and everyone here knows him well," said Anastasia Meskova, a Bolshoi soloist who previously danced in a pair with Mr Filin and now works in productions he directs. "He's very kind, but he's also extremely demanding in the best sense of the word. I just can't believe that among the people we know at the theatre there is someone who could do this."
The Bolshoi has always been something more than just a theatre. A symbol of Tsarist opulence, the Bolsheviks initially wanted to blow it up after the 1917 revolution. In the end, they kept the theatre, but transformed it into a symbol of Soviet power; Vladimir Lenin and Joseph Stalin made key speeches from its stage, and at the height of the Great Terror in 1937 the NKVD secret police held a gala to celebrate their achievements. In the later Soviet years, both the opera and ballet troupes became world-famous, but political concerns meant that often those who were deemed "politically unreliable" were not allowed to travel on foreign tours.
The legendary ballet dancer Maya Plisetskaya, who danced at the Bolshoi for nearly five decades between 1943 and 1990, wrote in her autobiography about the backstage squabbling and infighting among different groups of dancers at the Bolshoi. She was persecuted both for her Jewish origins and for her unwillingness to attend the obligatory weekly Communist Party meetings at the theatre.
The rivalries continued into the post-Soviet era. The former Bolshoi ballerina Anastasia Volochkova, who was famously fired in 2003 for being too fat, said the Bolshoi's leadership, led by general director Anatoly Iksanov, is to blame for the deteriorating situation. "After I was fired, I was taking the theatre to court for unfair dismissal, because all the dancers had signed a document saying I was too heavy to lift, and they all came to me afterwards and apologised, saying they were forced into doing it," Ms Volochkova told The Independent yesterday. "People came to me with threats, even with knives, telling me to drop the case. Is that normal? Is this normal for a theatre?"
The Bolshoi administration has always denied that there was any ulterior motive behind Ms Volochkova's dismissal. It has also denied her claims that leading ballerinas were effectively pimped out by the theatre as escorts for wealthy Russian businessmen.
The Bolshoi's spokesperson, Katerina Novikova, admitted there is tension at the theatre, but said the common perception of all-out war among different dancing factions is exaggerated. "There are 220 dancers; there are 3,000 people at the theatre. Of course, when you take decisions there will be people who are unhappy with them," she said. "But this is not normal rivalry. This is the act of one crazy person, it does not mean that the theatre itself is in trouble."
There have long been signs that all is not well at the Bolshoi, however. Gennady Yanin resigned as director of the ballet troupe in 2011 after pornographic photographs in which he allegedly featured were posted online, and the squabbling has led to young talents, such as the dance pairing Natalia Osipova and Ivan Vasiliev, who are tipped for global stardom, leaving the Bolshoi for new pastures.
Nikolai Tsiskaridze, the Bolshoi's lead male dancer, has fallen out with the management and is effectively barred from dancing at the theatre. He has begun a public campaign against the leadership and has called for Mr Iksanov to be toppled. He wishes to take over himself. Over the weekend, the dancer said he had nothing to do with the acid attack, and added that he expected it was linked to personal or financial problems. "Such things have always happened," he told Moskovskii Komsomolets newspaper.
Ms Novikova, Mr Filin's assistant, and other sources at the theatre all insisted that Mr Filin has no personal or financial problems and were sure the attack was due to professional jealousies.
After the attack on Mr Filin, other Russian theatre directors have come forward to say they had also received physical threats. Kirill Serebrennikov, a radical young director who has staged an opera at the Bolshoi but is better known for his film and theatre work, published a threat he received on New Year's Eve via SMS. "If you don't get out of the Gogol Theatre, YOU will be next," reads the message, which came after one of his assistants was assaulted after leaving the theatre, a traditional Soviet-era institution that Mr Serebrennikov wants to modernise. "Happy new year… We'll beat you up properly this time. Watch out."
"It's unthinkable. We are artists, this is art," said Ms Meskova of the attack and threats. "What does any of this have to do with art? It is just disgusting."
Register for free to continue reading
Registration is a free and easy way to support our truly independent journalism
By registering, you will also enjoy limited access to Premium articles, exclusive newsletters, commenting, and virtual events with our leading journalists
Already have an account? sign in
Join our new commenting forum
Join thought-provoking conversations, follow other Independent readers and see their replies