Theatre by women and for women: A new female company is aiming to address the gender imbalance
Female voices are still being marginalised in the West End and beyond, maintains director Hannah Hauer-King
Hannah Hauer-King
Monday 14 March 2016 17:48 Comments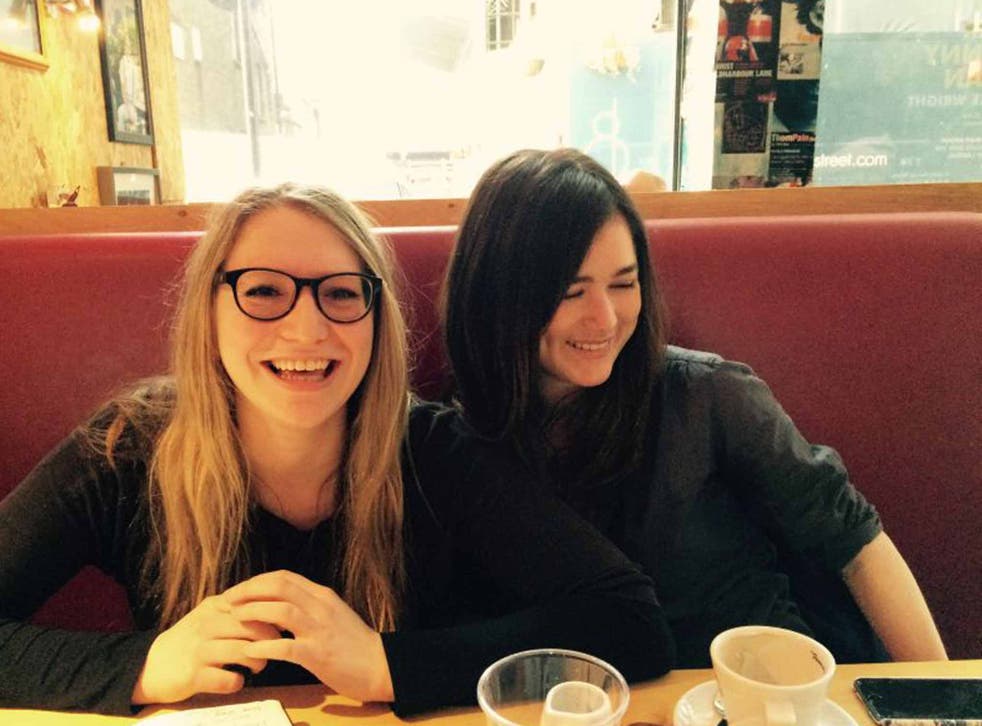 With Women's History Month upon us, it seems fitting to celebrate the successes of women in the arts. The Royal Court has electrified audiences of late with a programme that positively brims with female talent and champions the work of new female playwrights: the fabulous Linda, Yen and Escaped Alone, to name a few. Critics have hailed the triumphant appearance of the work of three great female playwrights (Lorraine Hansberry, Suhayla El-Bushra and Annie Baker) on the three National Theatre stages, all on the same night next month.
But it's easy to get complacent, and the work is far from done. Damsel Productions (a company I recently co-founded with producer Kitty Wordsworth for controversial new play Dry Land) was set up as a small but hopefully proactive cog in a much-needed larger movement to address the gender imbalance in theatre. Our company ethos is simple – to bring to life plays written by women by a core artistic team made up of women.
When I describe this integral feature of Damsel Productions, I'm met with responses that range from "That's fantastic" to "But surely there are loads of companies doing that?" My answer is that we're actually one of few companies committed to an exclusively female team, doing exclusively female work. And yet the need is high – go beyond the fringe and the statistics around gender inequality are stark. Only two women playwrights currently have work on in the commercial West End, and not one woman has been commissioned to choreograph a main-stage ballet at the Royal Opera House since the 1990s.
Faced with a recent list of scripts for a prestigious directing award, only two out of the dozen proposed pieces were written by women. Committed to doing something in line with our company ethos, I didn't proceed with my application. I felt similarly troubled when presented with a proposed list of lighting designers, also all men. In neither of these situations did it feel like intentional sexism, just a failure to make a concerted effort to involve female voices. It demonstrated a latent complacency, that we have "done enough".
Galliard's Shakespeare Theatre site launched as new £750m culture village for London

Show all 10
Though Damsel has started out by positively foraging for the work of female writers, our selfimposed brief must and will expand beyond this. Though recent events would suggest the landscape is steadily improving for female writers, the same cannot be said for female directors and designers. This year's Olivier Award nominations only fleetingly involve women, especially in the realms of lighting, sound and direction.
There is also an issue with the type of female roles and narratives that are deemed palatable by our audiences and critics. Women are expected to remain fragile and pleasant, to remain within material that shies away from fallible or difficult representations of women. In the words of the director Katie Mitchell, "dark female voices" are discouraged. When there's deviation from this model – in pieces such as Mitchell's current revival of Cleansed – the response is often outrage or distaste. There seems to be a pervasive fear of women representing other women, especially when the content is difficult.
Damsel's upcoming project, Fury, at Soho Theatre portrays a tragic female lead, who can be reckless and irresponsible, but is compelling in her own right. A couple of early responses to the play implored us to make the character more "likeable" or less morally reprehensible, which felt like a very gendered response. A number of writers have expressed frustration with this type of feedback to me, including Milly Thomas (Clickbait), who remarked – "we 'like' Richard III, but give a woman a similar journey and people freak out about how 'unlikeable' she is." Would we say the protagonists in Martin McDonagh's recent West End hit Hangmen were all likeable or morally astute characters? I suspect not, but the fallibility of men on stage is somehow more tolerated than the "shrill" voices of their female counterparts.
Damsel is inspired by progressive initiatives and incentives including the Act for Change Project, and the National Theatre's bid for 50/50 gender representation, on and off-stage. We have made a pledge to prioritise our fellow female artists, to bring life to their voices and their careers in an industry where they are still marginalised. So the purpose of this piece is a simple call to action, which extends beyond the occasional championing of female work, or pats on the back when we acknowledge the successes of female playwrights who have broken through. Let's fearlessly invest in going beyond the lists, to seek the talented women who aren't always given the voice they deserve.
Furthermore, we must continue interrogating the type of work we put on, strive to shine light on women in the arts in a way that isn't controlled, pretty or comfortable. All facets of the female experience, in their ugliness, selfishness and beauty deserve representation, and I believe this representation will be at its deepest and most enriched in the hands of female-driven creative teams. Let's discover and embody the female characters that simultaneously scare us, delight us and reflect our experience, and take ownership of how they are represented on stage.
'Fury' is at the Soho Theatre, London W1, 4 July to 1 August (sohotheatre.com); Hannah Hauer-King is artistic director of Damsel Productions
Register for free to continue reading
Registration is a free and easy way to support our truly independent journalism
By registering, you will also enjoy limited access to Premium articles, exclusive newsletters, commenting, and virtual events with our leading journalists
Already have an account? sign in
Join our new commenting forum
Join thought-provoking conversations, follow other Independent readers and see their replies