Letters to Morrissey, Traverse Theatre, Edinburgh Festival, review
This solo piece about hero worship and The Smiths' frontman by Gary McNair follows on from his Fringe hits 'Gary Robertson is Not a Standup Comedian' and 'A Gambler's Guide to Dying'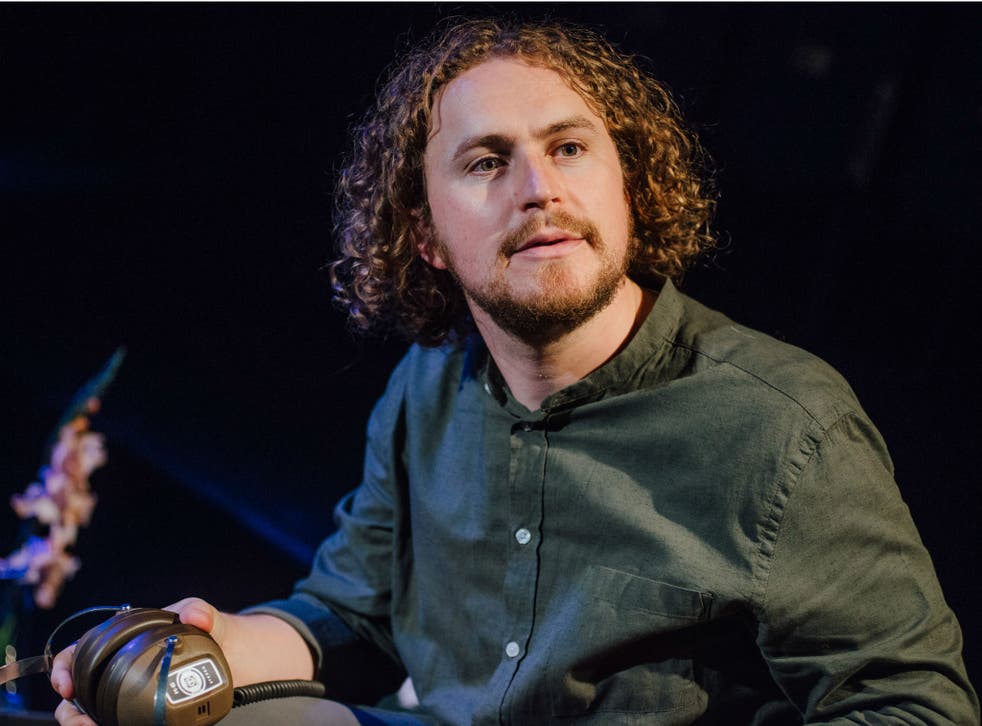 Gary McNair recognises Morrissey's narcissism, of course he does – and all his increasing problematic statements and the fact he makes everything about himself. But if you've ever loved Morrissey's lyrics and found yourself disagreeing with the words he actually speaks, you don't need to fear this show. It isn't really about the former Smiths singer at all, just like the love of all those fans in Manchester and Edinburgh and Mexico isn't really about Morrissey either. It's about the person who feels that love, and feels spoken to personally by music.
A solo piece of the kind which Glasgow-based McNair has already received great acclaim for (his past productions include Fringe hits Gary Robertson is Not a Standup Comedian and A Gambler's Guide to Dying), Letters to Morrissey once more reveals his ability as a masterful storyteller. Directed assuredly by Gareth Nicholls, it opens on the thundering drum solo from "The Queen is Dead" and alights on the bearded, curly-haired McNair, backlit by a neon shrine to Morrissey, featuring classic images of the singer alongside the lights of Glasgow's Barrowland Ballroom and reputed suicide hotspot the Erskine Bridge; all play a part in the story.
McNair plays a version of himself, taking us back to his teenage years in an unnamed but dead-end provincial town outside Glasgow at the turn of the 2000s, and he introduces us to a rogue's gallery of schoolfriends and teachers. Although he feels loneliness of the kind that's specially bottled for sad indie kids, as he has it, he's never actually alone; more adrift in a world whose rapidly encroaching adulthood he can't yet understand, particularly where the rumours around his best friend Tony throwing his own mother down the stairs are concerned.
Things are thrown into sharp clarity when his fierce friend "Jan the Lesbian" (her description) takes him to the Barrowlands to see Morrissey. Here – while the wide-eyed overemphasis on religious metaphors strays close to rock writing cliché – McNair's spotting the school racist at the show and having his carefully-crafted fan mail (or "correspondence") directed to an overflowing box of letters makes subtle but resonant points about the narcissism of believing you "own" music.
For Morrissey's part, he's a relatively fleeting figure here, and while it might seem unusual that a teen fan as committed as McNair wouldn't pepper his speech with lyrics and references to Morrissey's own life – this is where disbelief threatens most to unsuspend itself – he's a more appropriate figure than most to illustrate the line between hero worship and real life blurring out of existence.
Join our new commenting forum
Join thought-provoking conversations, follow other Independent readers and see their replies