Measuring women's progress in over a century of plays
Two plays currently on in London show how little things have really changed for women in 100 years. And it's a theme echoed by other performances, says Ben Brantley
Ben Brantley
Friday 11 August 2017 15:32 Comments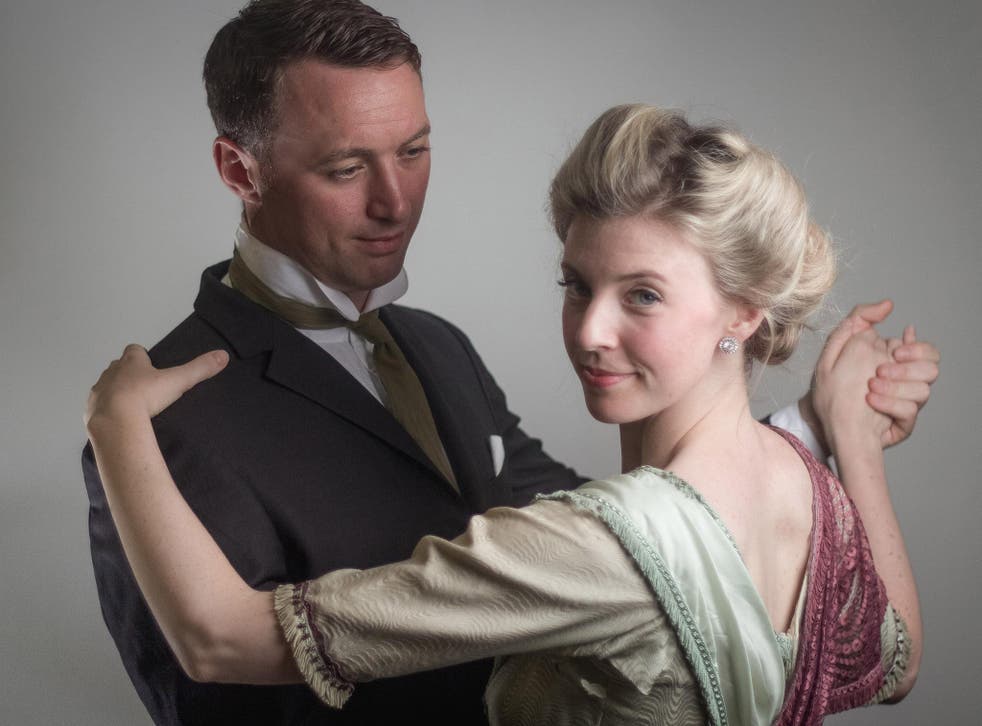 Consider, if you will, the very different love lives of Georgie and Dee. Georgie, who is 29, sees her future shrivelling into one long, grey vista of celibate loneliness and dependence on rich relations – that is, if she doesn't land a husband fast, preferably this very day.
Dee, on the other hand, would appear to be spoiled for choice. At 33, she is four years older than Georgie, yet she regards singlehood as a state of endless potential. Dee goes through men (and the occasional woman) as if they were appetisers on a tasting menu, part of a banquet for which the bill surely needn't be paid any time soon.
More than a century separates the creation of these women, who can be found on the stages of tiny, gemlike theatres in different parts of London. The waspish, wistful Georgie (nicely played by Philippa Quinn) is the central character of Cicely Hamilton's Just to Get Married, first staged in 1911 and now at the Finborough Theatre, in its first London production in nearly 100 years.
Dee (the wonderful Amy Morgan) has set up chaotic camp at the Soho Theatre, in Touch, a terrific new comedy written and directed by Vicky Jones. A purposeful hedonist, Dee uses language that would make Georgie blush crimson. And never mind what she gets up to with her dates in her cluttered bedsit.
But beneath Georgie's demure Edwardian dresses and Dee's racy little black numbers beat hearts that are not dissimilar. Georgie and Dee are both figures of considerable courage and equal confusion. Each, in her own way, is trying to determine how to be her own woman in a world shaped by men. So much has changed for women between the eras of these two plays that it is all the scarier to realise how little has changed as well.
Since I arrived in London last month, the news has been filled with outrage over revelations of the yawning pay gap between male and female employees of the BBC.
A similar sentiment is being voiced at the National Theatre by the widow of a Nobel Prize-winning physicist in Lucy Kirkwood's Mosquitoes. Even as she slides into senility, this embittered character (played by Amanda Boxer) insists that the Nobel should have been hers, not her husband's.
"I was just the grammar-school tart, even after we were married," she says. "The way he spoke to me: 'Karen dear, there is a difference between cabin and crew, even if the cabin boy spots the iceberg!'"
In the warm, energising new production of Alexi Kaye Campbell's 2009 drama Apologia, which opened Thursday at Trafalgar Studios under Jamie Lloyd's direction, a celebrated art historian named Kristin finds herself judged and condemned by her grown sons at her own birthday party. At first, this seems like a fair response to the forbidding Kristin (an excellent Stockard Channing), who is herself damningly judgmental of her family's failures.
But as befits its title, Apologia presents a sly defence of this gorgon mother, who seemingly abandoned her sons when they were children. Though Kristin came of age in the 1960s, when the future for a bright and idealistic young woman seemed wide open, she eventually discovered there were limits to what she could be.
Not that Kristin ever says as much. As played with defensive brittleness by Channing, she is a prisoner of the armour she has created to survive as a world-famous cultural firebrand.
This production, which features a very good Laura Carmichael (of Downton Abbey) as an American visitor of unexpected insight, may finally land too bluntly on its central revelation. (Call it "Kristin's Choice"). But without allowing her character's guard to slip, Channing locates a piercing gleam of regret within Kristin's steel. And you realise she can never admit its existence without falling apart.
The central character of Vivienne Franzmann's Bodies, at the Royal Court Theatre, is also found wanting by her own child. But the child, in this instance, is a toxic product of her imagination.
Clem (Justine Mitchell), a successful television producer, is tortured by her inability to conceive. "I wake up every morning with this ache," she says, "with this gnawing feeling of loss and displacement and horror that this is it for me." (Similar feelings infuse Simon Stone's harrowing, latter-day riff on Federico Garcia Lorca's Yerma, a hit last summer, which has returned for a limited run at the Young Vic, starring an electrifying Billie Piper.)
The complicated lengths to which Clem and her husband (Brian Ferguson) go to have a child, which involve a Russian egg donor and a surrogate mother in India, propel the politically burdensome plot. But much of what happens in Bodies takes place in Clem's mind, which is inhabited by that unforgiving fantasy daughter of the future (Hannah Rae). She is a vengeful apparition, who lets it be understood that Clem's maternal longings have far-reaching and destructive consequences.
Dee, the smart and self-aware heroine of Touch, entertains the possibility of having children. But having just moved to London from Wales to live on her own, Dee is in the mood to entertain many possibilities. These include wide-ranging sexual role play with an assortment of partners.
Dee insists that she is in charge of her erotic games. But is she? As portrayed with prickly, self-questioning charm by Morgan, Dee comes to acknowledge that the rules of those games are more than partly shaped by men's fantasies.
Jones is best known for having directed Fleabag, Phoebe Waller-Bridge's one-woman stage comedy about sexual identity and grief, which became the basis for the popular breakthrough television series of the same name (which if you haven't seen, you must). Touch shares Waller-Bridge's spiky insights into lust and longing among 21st-century women.
But it transposes the dark anxieties explored so caustically by Waller-Bridge into a brighter key. Touch is sweeter than Fleabag. That is not to say it's simpler. The question marks that loom over Dee's erotic experiments are still intact at the end.
By the conclusion of the first act of Just to Get Married, an old-fashioned happy ending – the kind that's set to a wedding march – would appear to be in store for Georgie. After years of being "hawked around" to prospective mates by her formidable and wealthy aunt (Nicola Blackman), Georgie has at last received a proposal.
Her husband-to-be is the shy but respectable Adam (Jonny McPherson). There's a snag, though. Georgie doesn't love Adam. And a part of her realises the immorality of pretending otherwise.
Staged with wit and efficiency by Melissa Dunne, Married ultimately chooses to have its wedding cake and spit it out, too. But Hamilton (1872-1952), a suffragist writer whose works include the resonantly titled "Marriage as a Trade," knew that for many women, the road to the altar was paved with desperation.
The scene in which Georgie tells Adam how she feels about him, knowing such a declaration will consign her to a life of dependent spinsterhood, vibrates with a jolting current of pain. The confrontation suggests what might have happened if Nora, the door-slamming heroine of Henrik Ibsen's A Doll's House, had realised what wedded life might be like before she took her vows.
Not that the alternatives are in any way hopeful for Georgie. She is obviously more intelligent and observant than anyone around her, yet she isn't wrong in saying that she has been brought up to be "a totally useless woman." Quinn infuses this self-assessment with an angry, heroic astuteness that leaves you mourning for a life unlived.
This article was first published in The New York Times
Register for free to continue reading
Registration is a free and easy way to support our truly independent journalism
By registering, you will also enjoy limited access to Premium articles, exclusive newsletters, commenting, and virtual events with our leading journalists
Already have an account? sign in
Join our new commenting forum
Join thought-provoking conversations, follow other Independent readers and see their replies