Actors in unprofitable show lose in bid to be paid the minimum wage
Judge John Warren ruled that the actors were self-employed professionals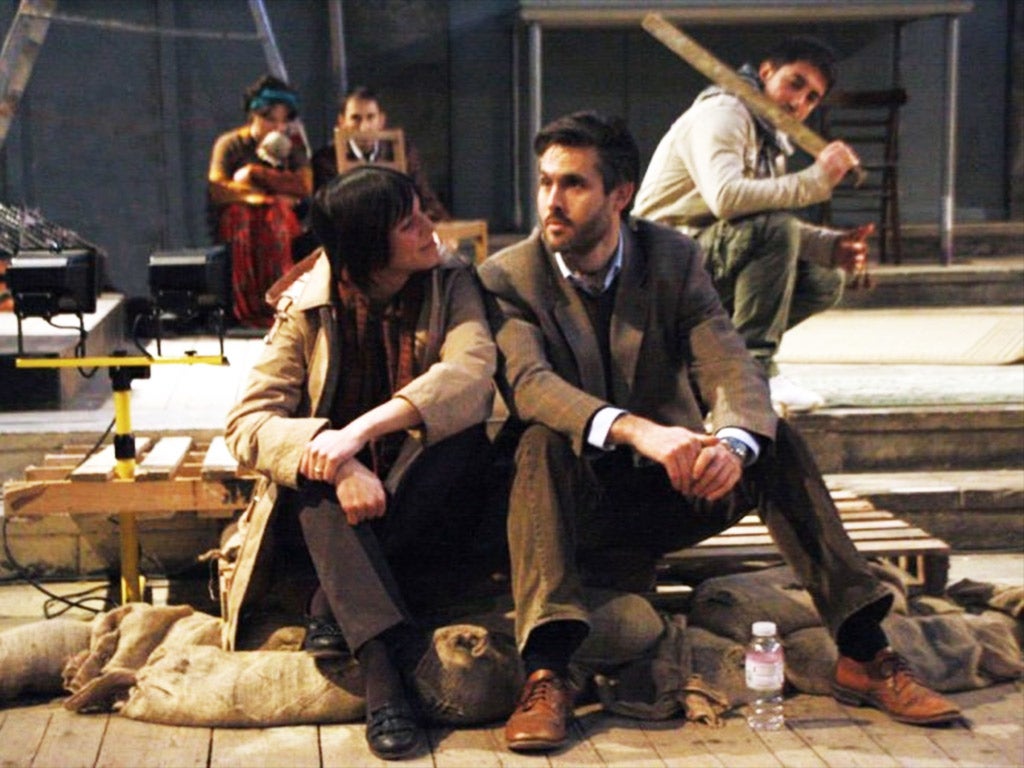 In a ruling which, it is feared, will present a "huge challenge" to the acting profession, a judge has decreed that a group of actors should not be paid the minimum wage.
The five actors had initially won their employment tribunal claims against their director-producer Gavin McAlinden in the acclaimed but unprofitable 2012 London fringe production of the play Pentecost. But after an appeal from Mr McAlinden, Employment Judge John Warren ruled that the actors were not workers, but self-employed professionals.
As such, they were not covered by minimum wage legislation, and Mr McAlinden did not have to pay them the minimum wage or holiday pay for the play's two-week run at St Leonard's Church in Shoreditch, London,
The tribunal had heard that the 26 actors in the production had agreed to be paid a share of 60 per cent of any profits.
Portraits of Playwrights
Show all 7
But after the show failed to turn a profit, five of the cast members took legal action, with the backing of the actor's union Equity, which said last night that they had been left "unpaid, bar a few expenses".
Martin Brown, the assistant general secretary of Equity, said last night he had been surprised by the judge's ruling.
"We are hugely disappointed and will be studying the judgment to see precisely what it says, and whether it hinges on something specific to this case or has wider applicability.
"If this judgment does have broader applicability then it is a huge challenge for the entertainment industry. It will miss out on really talented actors who simply can't make it because the law no longer defends their right to earn, if not a living, at least something to keep them going."
John Plews, chair of the Society of Independent Theatres told The Stage newspaper the decision to class actors as professionals rather than workers was a "landmark legal decision" and said it would have "far-reaching implications".
In remarks likely to focus further attention on the tendency of many current stars such as Benedict Cumberbatch to be from wealthy backgrounds, Mr Brown said: "Some of our so-called 'posh' actors are actually fantastically talented, but what you have now is people going into an industry where they are expected to work for very little or nothing for the first few years. That is bound to work against people without family wealth getting into the industry. Young actors leaving drama school are going to be at risk if this judgment has general applicability."
With the national average earnings for Equity members being below £10,000 a year, he added "We will continue to fight this corner. We want to ensure proper treatment for young actors who are sometimes desperate to get experience and get noticed."
After the case, Mr McAlinden told The Stage: "I am very pleased with the judgment, which vindicates the position that I have held all along. I was and remain very proud of the production and the work that we all put into it collectively. Although I did not make any money from the show, it was a really worthwhile project."
His solicitor, Paul Jennings, told The Independent that Mr McAlinden had been "very upfront with the actors that the likelihood of making money from a production involving 26 performers in a small, 80-seat venue was slim to none. The idea was to create something worthwhile and get some exposure – and despite making a loss, the production was indeed nominated for two awards."
Join our commenting forum
Join thought-provoking conversations, follow other Independent readers and see their replies